You know how I like to visual things before I jump on in….these are some ideas I am tossing around for the basement bedroom. My challenge in this space is dealing with very little natural light. We are having an egress window installed…but it is not able to be inside the bedroom. It will be right outside the bedroom door in the family room space. This will provide emergency access to the whole basement which is great to have regardless if you use the space as an office or bedroom…
The good thing about the space we are using…it is a cozy 9 by 12 room, it already has ample light overhead, we only need one wall to be installed and one door, the color on the wall is new and warm…so I have a lot of positives to work with for sure.
Here are some ideas I am kicking around for this new guest bedroom…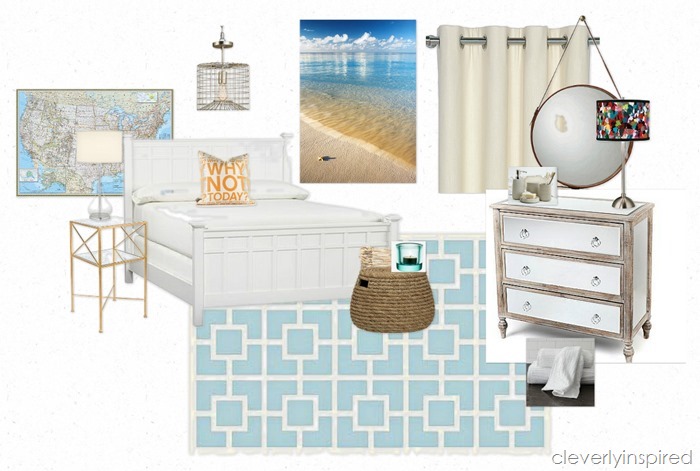 I made a couple of inspiration boards to play with…but I think I am liking the one above the best. It is warm, casual, and clean. Working with a small area means that things will need to serve double duty. Chest of drawers for storage will also be a great vanity area. Baskets for blankets and guest supplies are very handy. I plan on adding an overhead fixture to make it feel more bedroomy and not basementy (my new adjectives ;). I like the idea of adding cool blues against the warm wall color. (Frappe by Ben Moore was recently painted this past year…so it's stayin:)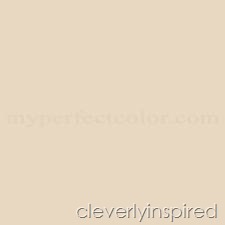 A couple mirrors will help bounce the light from the lamps and make the room feel more open. Some curtains will be hung over the treadmill in the corner and on the opposite wall in front of the small basement window. This will create balance and add texture. My friend Kim gave me a queen bed that is very similar to the one in the picture…I am going to paint it white. Pictures from recent travels along with a map will help our guest feel at home…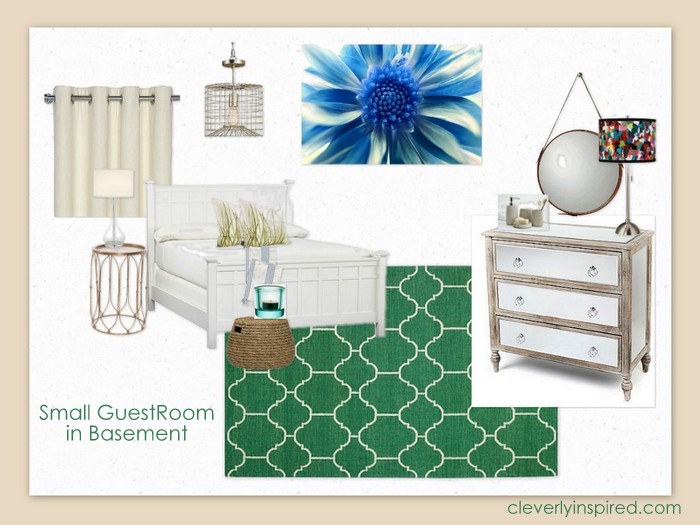 I adore this green area rug too….but I am not really diggin it with the current wall color. Plus…I can only find it in a 3 by 5 and I will be needing a larger rug in this room. (all buying guide info can be found on my Olioboard page)
Here is what we are starting with….see the treadmill on the right…we will have curtains hanging there to enclose that a bit. A 9 by 12 space will also leave plenty area in the bar for entertaining.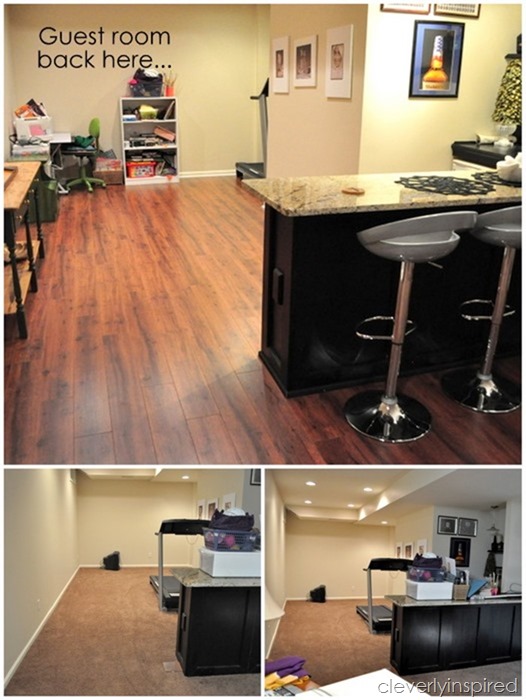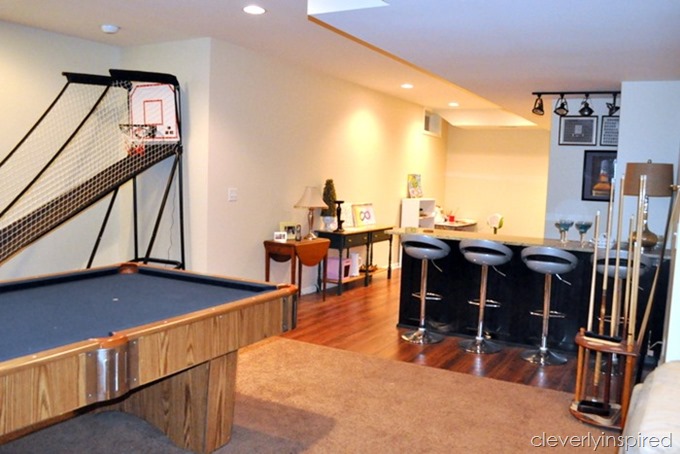 Large window will be placed right where that beach painting is. It will be 44 inches from the floor (per code) and about 6 by 5 in size. Loads of natural light!!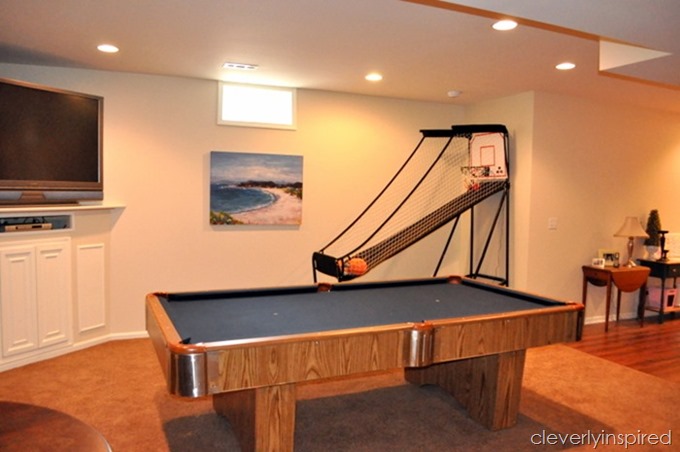 Excited to share the process with you and see how it comes together:)
For a buying guide for my inspiration board Please see my profile on Olioboard :)
Have a great weekend friends:)