Hi all! Hope your weekend was fabulous. We ended up with a snow day on Friday…gotta love a long weekend in December:) A little moodboard to start off the week….
Pantone released the color of the year for 2014. I gotta say….it is not my favorite color of the year ever. Not a fan of purple…or plum…or orchid. It is such a cool color and I think it is kind of hard to warm up without looking "80's". But I thought I would give it a go….
I don't mind it as much when it is paired with gray and gold…and even little pops of silver. This space would be great for a young ladies first apartment or maybe fancy dorm room:) I just think it would be hard to "man" this color up….what do you think? How do you feel about the color of the year?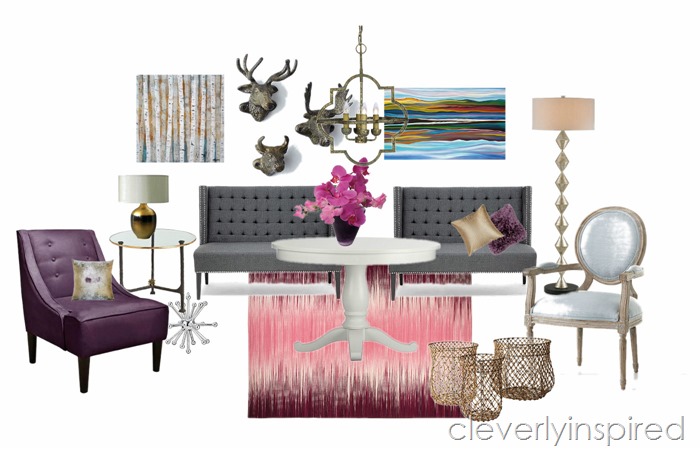 Source for all items can be found on the Olioboard

(source Pantone)