This is a Sponsored post written by me on behalf of Miracle-Gro for SocialSpark. All opinions are 100% mine.
Fun…in the garden? If you have been reading this blog for longer than a week you know that gardening is not my thing. I am fine with that. I love looking at all the pretty flowers and plants…but I have a very hard time putting relaxation in the same sentence as gardening.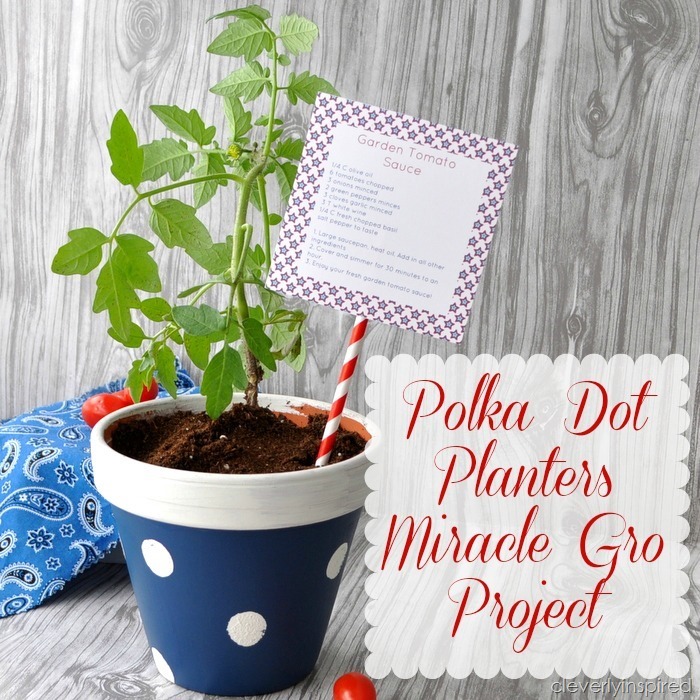 However, Miracle-Gro is rolling out a super fun new campaign called  The Gro Project and they asked me to partner up and create a fun activity for the great outdoors. A slogan for the campaign is "Let's us take you from Green…..to Green thumb." Hummmm….yeah….they are kind of talking directly to me:)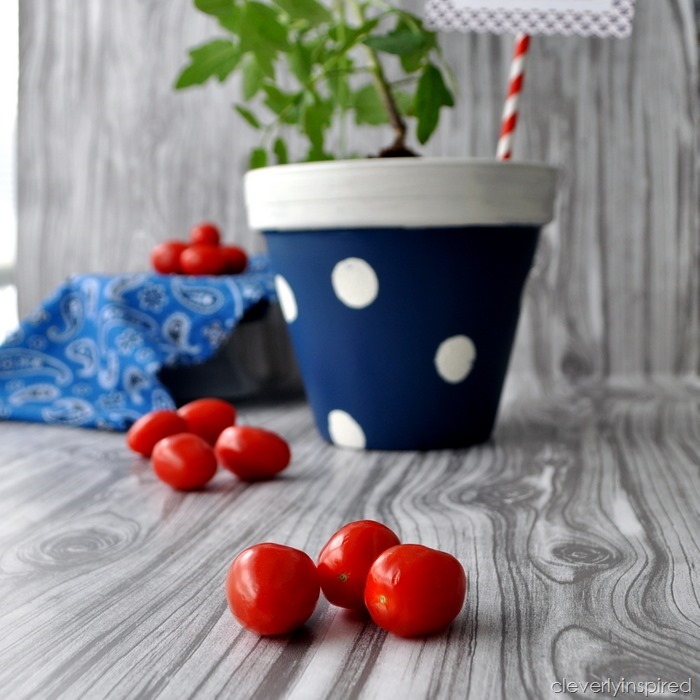 You know I love a good craft as much as Martha herself….so I was in! Finding things that inspire you in the garden is the key. For me and my family…it is all about spending time together. And normally that will also involve food. It is just how we roll. Pass the tomatoes please….I like mine with a little salt, pepper and fresh basil. There is nothing like a fresh garden grown tomato! PS…there are a ton of fun garden projects on the Miracle Gro website…if you need some more inspiration:)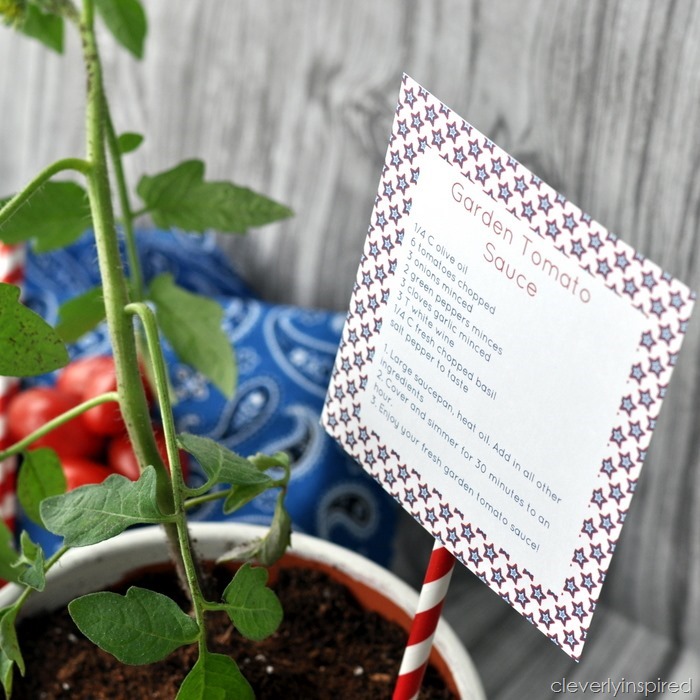 This fun activity is low cost and will send guest home with some inspiration for their own gardens. Who doesn't love a polka dot planter?!? You can reuse it year after year…indoors or out..perfect. It is always fun to send guest off with a parting gift. I love this idea because they can take home the tomato plant along with soil and they can start their own garden right away.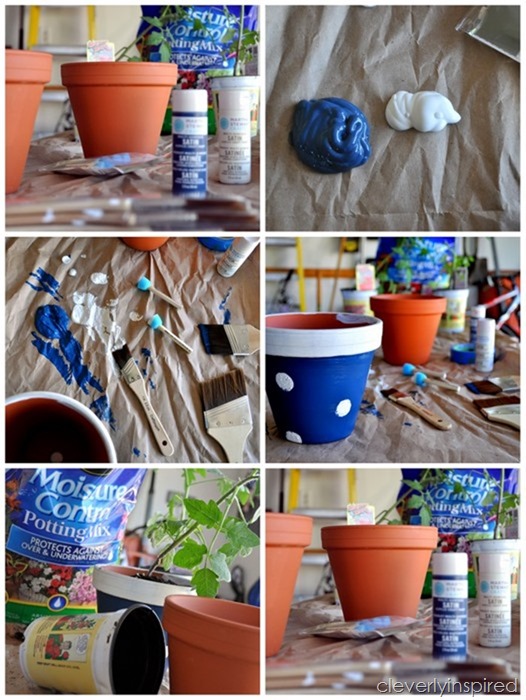 Here is how I put these together: Supplies:
Tomato plants for every guest/family
A bag of Miracle Gro Food and Moisture Control Potting Mix
Terra Cotta planter
Pottery paint in colors of your choice (I white and blue Martha Stewart paints)
Cotton balls or brushes or sponge pouncers
kraft paper
Cute tag to attach
How to make your planter:
Pour out paint onto paper plates
Gently dip cotton balls or pouncers into paint and dot on planters.
Let dry and party on…
Let guest plant the tomato plants in their containers using the Miracle Gro Food and Moisture Control potting mix.*
Place tag on the pot for Fresh Garden Tomato Sauce (you can right click on the image below and print)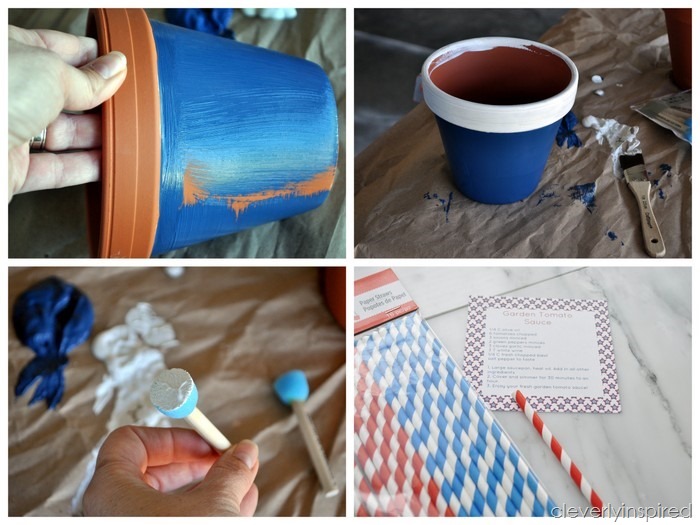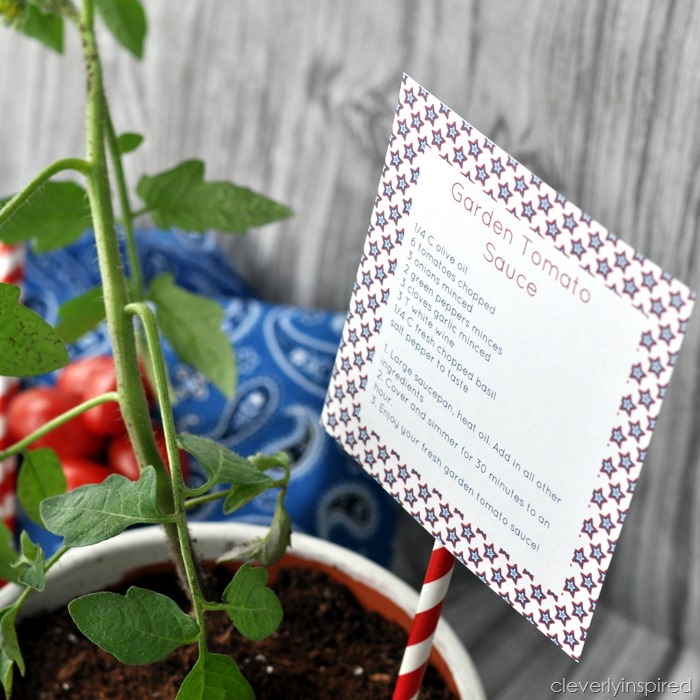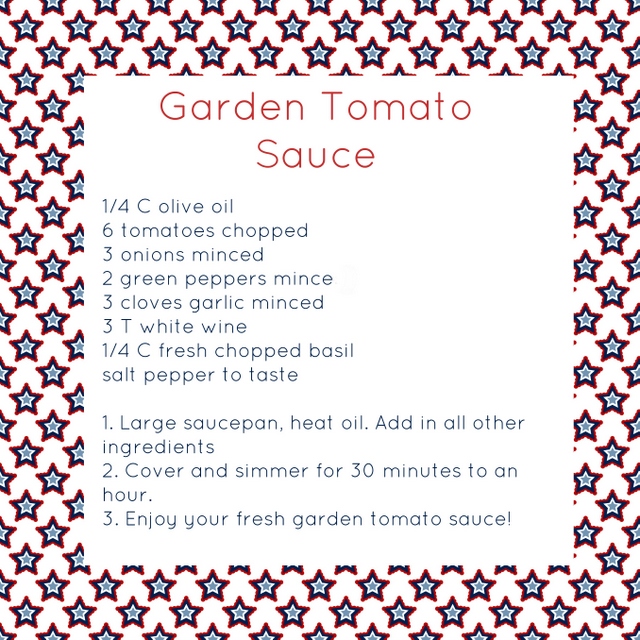 Easy to make ahead and put a cute tag on. Give friends some Miracle Gro Food and Moisture Control Potting Mix and they can take home their plant and have tomatoes in a few weeks…thanks to you ;) It is best to use LiquaFeed All Purpose Plant Food Advance Starter Kit when planting in the ground at home.
Miracle Gro's Gro Project encourages everyone to have more fun in the garden. Getting kids involved and having them be apart of planting veggies will help them understand the importance of eating them too. Simple things like planting a carrot seed or basil…and then bringing what they planted inside to make your meal…will help them realize that real food is worth eating…and can even be fun. Start a passion young so they never think twice about eating right in the future. You can visit the Gro Project here to gain some more advice and ideas for your garden. Follow them on Pinterest too:)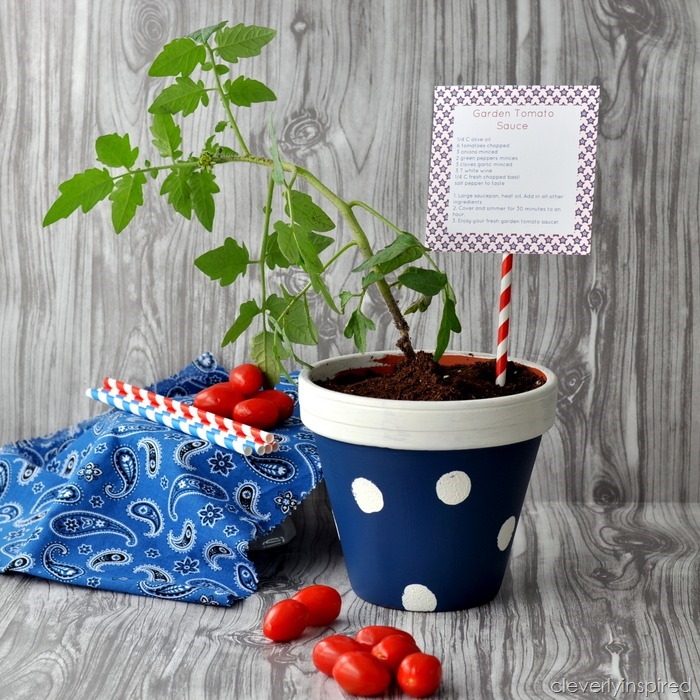 What will you plant today?