The last time we were at the beach house we were amazed at some of the brush that had grown in the backyard. It is a bit of a tough backyard to landscape because we have a large pine tree and a large oak tree that both provide some really great shade but also shed a lot. We wanted to figure out the best way to make it look a little bit nicer without adding the expense of lawn and plantings. So after a little bit of research I decided to go with what was native in this area.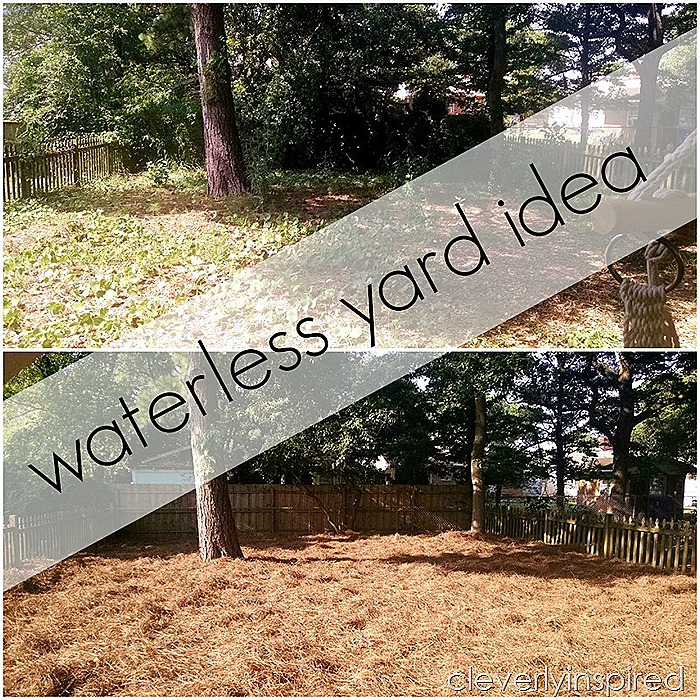 We had a landscape company come in and clean out all of the brush that was in the corners…weeds that were WAY over grown. They pulled all of that stuff and also spread a herbicide to contain some of the weeds. Pine needles ( also called pine mulch) was spread around the entire yard.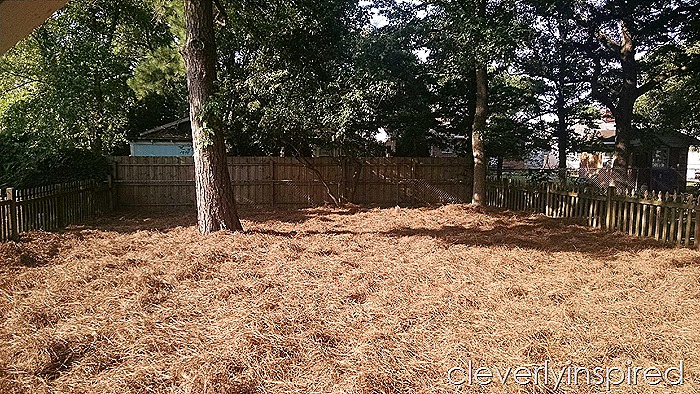 This made the back yard look so much nicer and actually a lot bigger. The pine needles will act as a natural deterrent for the weeds because as it heats up during the day it will smother the growth underneath. The landscaper said that it should last at least a couple of years with just having to spot treat for weeds in the corners.
It was something that we probably could have done on our own but we really needed some heavy equipment and it was the last thing we wanted to worry about doing when we got to the beach. Now it's nice and cleaned up and will last us a while.
I just thought that if you're looking for ideas for your yard that does not need maintenance like watering this might be a good idea especially if you're in the south where pine trees are abundant. And I know you like a good before and after so just take a look for yourself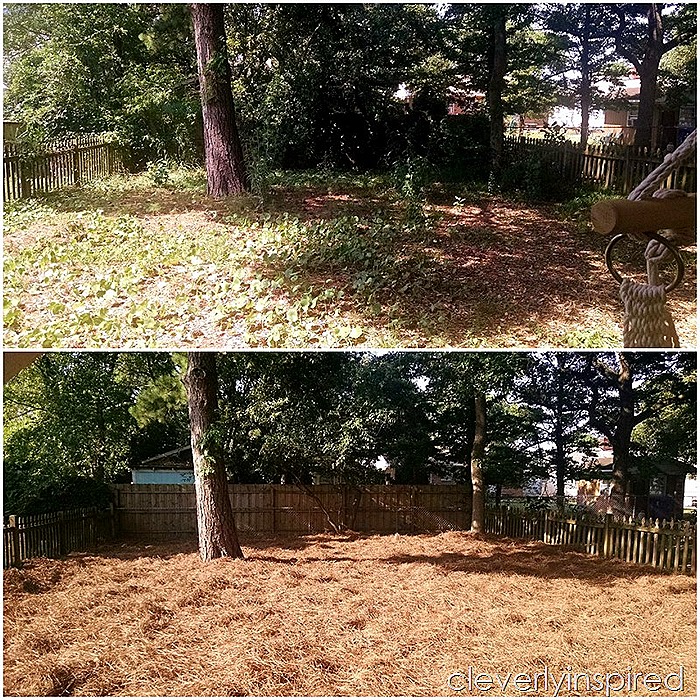 Have a great weekend celebrating all the Dad's in your life;)
xo