Here's the truth about the situation in my son's room…seriously looks like the day we moved in. I literally have not touched this room and my goal this back-to-school season was too give him more of a bedroom that suits his personality and style. The convo went like this…"hey Con, mind if I update your room a bit?…" he's all…"yes, that would be great…but no "vintage" stuff…you like the old stuff…I like new stuff…" Those were my only directions….I think I can handle that…
The room does not have a whole heck of a lot of space but plenty for him. My goal is to maximize the space and make it a little bit more efficient and put together. The good thing is that I don't have to paint the walls:) I am going to have a painter come and paint the ceiling White. I do love the Navy but it totally sucks the light out of the room and with only one window, this room definitely lacks light. Here is what I am working with….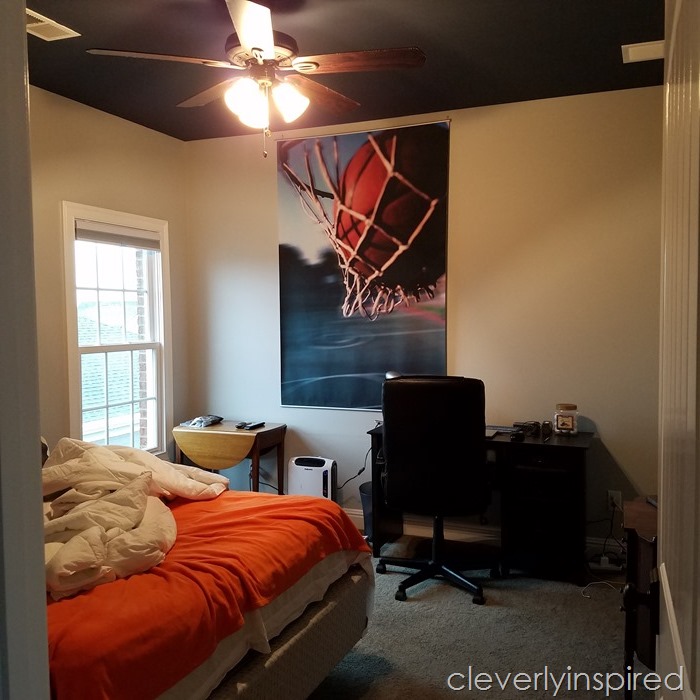 (why bother cleaning up….will only make the "after" look that much better:)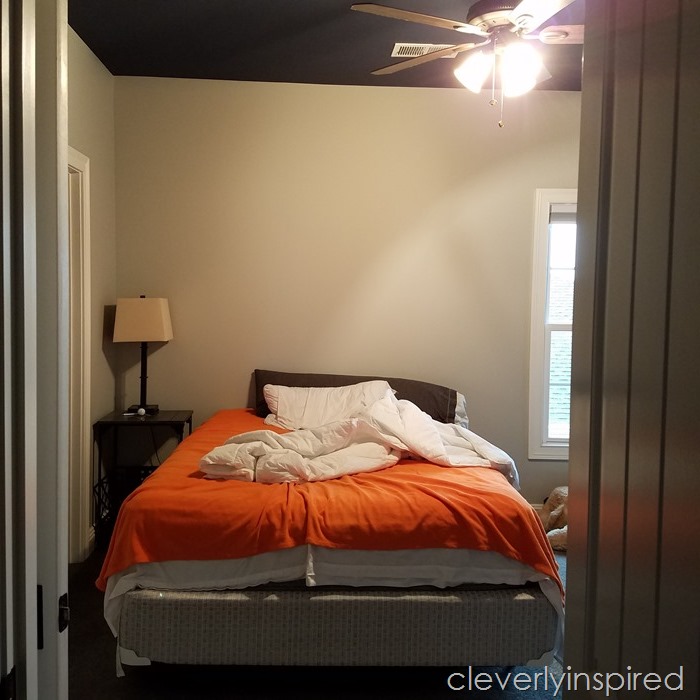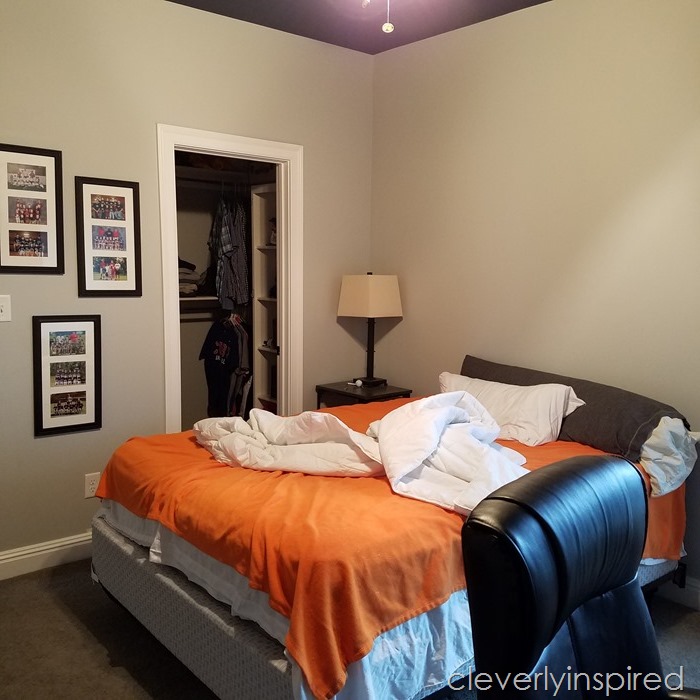 I thought I would share with you my design ideas for the space. My thinking is that it should be fairly modern…clean lines but with a touch of softness to make it comfy. Obviously he's going off to college in two years so it will probably just be slightly masculine but not overwhelmingly. I put together a room in our old home for him…see teen boy room here. Here is my inspiration for this space…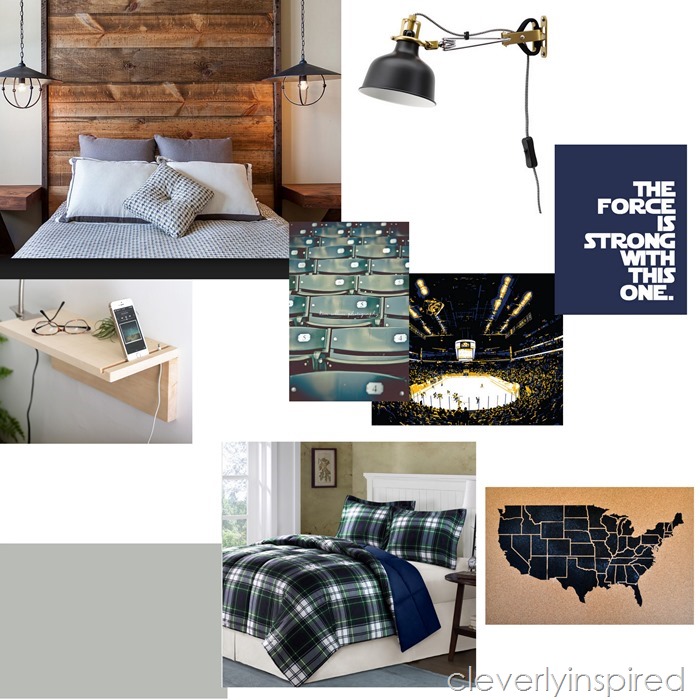 The first thing we're going to do is have the ceiling painted white to allow maximize light in the space.
Currently there is not a headboard so I'm going to make a wood wall that wil definitely be a feature. My thought is to do wood all the way up to the ceiling (on the wall where the desk is right now) I'm not sure if I'm going to stain it or painted or whitewash…time will tell.
The other thing I want to do is get rid of the random tables in his room and instead give him wall mounted shelving to have a spot for his phone,clock and glasses but yet not take up too much room.
I would like to do some wall mount sconces for late night reading or just another source of light.
I am going to look for a small table to hold his TV or we are considering maybe just mounting it on the wall.
And the opposite corner of his bed will have his desk along with a new wall lamp and some new desk accessories to encourage school work:)
I will finish off with some new bedding maybe a DIY dust ruffle of some sort and some wall art.
I hope to get started on the feature headboard this weekend….will share that soon:)
Wood wall
xo:)