I think in another life I was a set designer. I love to create a scene (not in the drama sense….in the decorating sense…) Here is what I came up with for fall this year.
A couple of thrift store vases get a new coat of
Krylon
looking glass paint.
 I had a bit of a hard time getting the paint to property dry…because of the shape of these vases. I did about 5 coats….
 I purchased 2 packages of dried raffia (it was at Michael's…)
 I placed a towel under a painting I had in my basement. This is one of those paintings that is done right on the wood (TJ MAXX) and it lays flat. It reminds me of fall….
 I placed the vases on top of the picture…a bit out of the box I know….that's how I roll…
 I added some fall pinecones and floral…along with some copper candles I had on hand from last year.
Not to bad….for not spendin' much :)
Sharing at
Centsational Girl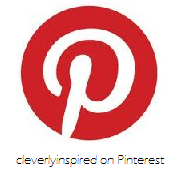 Cleverlyinspired app NOW available on the Android Market! Download for free! For all other smartphones just enter this address in your phone browser: http://cleverlyinspired.mobapp.at