Sometimes….you can just pull stuff from around your house…and you place it in a different spot…and it makes all the difference to the feel of the room. I had this lantern. It was in the family room. I decided to use it in the foyer on this little table I redid.
I bought one package of large leaves at Michael's….
Placing some on the table…some inside the lantern…along with some pinecones.
I also had the electric candles. Love these because they go on and off by themselves with a timer. Found them at Costco.
Happy fall decorating!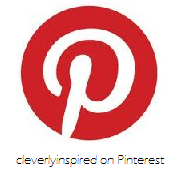 Cleverlyinspired app NOW available on the Android Market! Download for free! For all other smartphones just enter this address in your phone browser: http://cleverlyinspired.mobapp.at