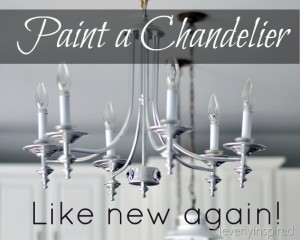 One of my very favorite spots to find thrifty things is the Restore by Habitat for Humanity. They take donations there also…if you are looking to get rid of any old building supplies. It is my go to place for old lights. You can always find a good deal! In Louisville we are lucky enough to have two locations…one down by Cardinal stadium on Floyd St. and the other is in Hikes Point by the Homegoods.
Usually you can find several styles…old and new. I loved the simple and elegant lines of this chandelier for the kitchen. I knew it would look fabulous again with a new coat of chrome paint. Here is how I went about updating this light…along with some handy dandy tips!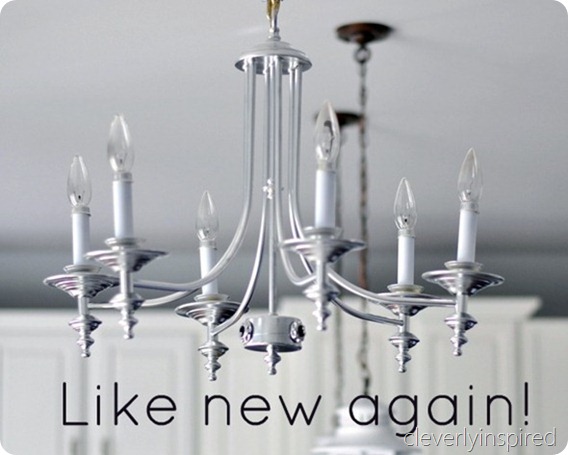 First I cleaned it up a bit with a damp cloth. I removed the hard ware that was removable like this covers. What I couldn't remove I covered with foil. Makes it easy to cover the parts that need to stay…while keeping them paint free!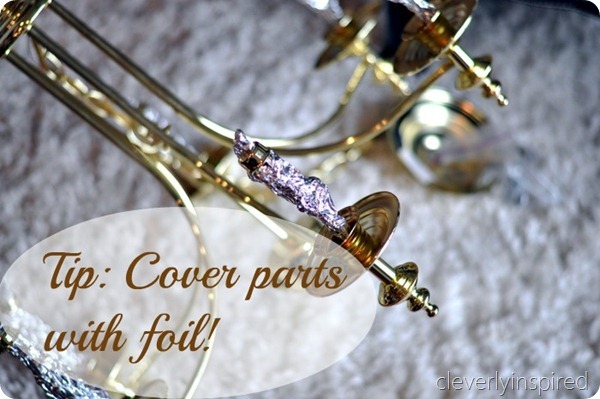 A baggie is also handy to keep cords and wires safe from paint…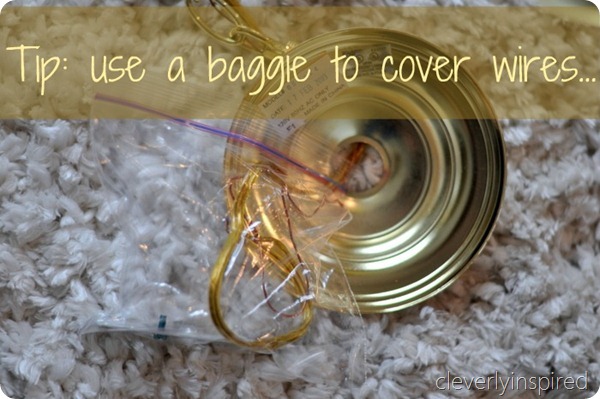 I hung my light outside with some twine (up to my garage door track ;) Since it was a bit chilly I had to warm my spray paint up for about 10 minutes in a bowl of warm water. Works like a charm…and makes it a snitch to spray paint when temps are low.
Be sure to shake it up good after it is at room temperature. You are good to go!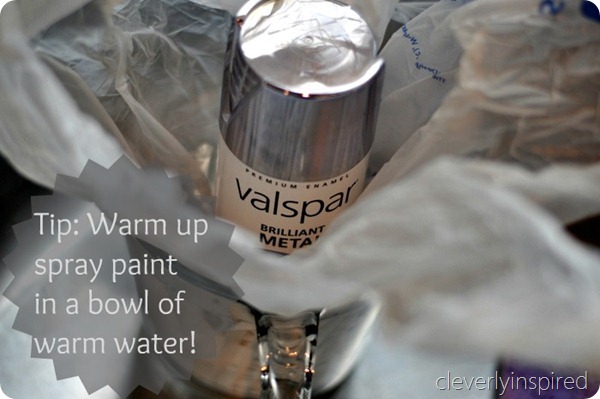 A coat of primer (white by Valspar) and 2 light coats of chrome paint and this light is back in business!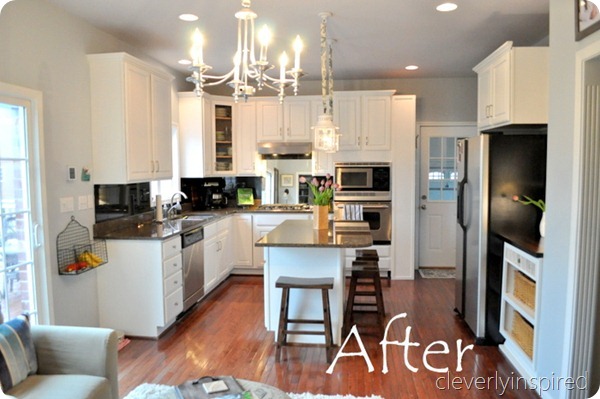 Winner of the Martin's pretzel giveaway was announced yesterday on Facebook! Congrats Tracey!!! Contact me ;)
Tracey says: March 29, 2012 at 9:35 am I like short, hard stick-style pretzels plain…plus I love warm, soft ones with warm gooey cheese like they sell at concessions stands. Thanks for the chance to win! They look great! congrats Tracey on winning some of Martin's pretzels!!!! Contact me and let me know salt or no salt;)