I kept seeing this idea pop up on Facebook this past week and I loved the idea. A year full of good. It can be done many different ways…a jar, a basket, a pocket… a journal…I thought something hanging on the wall is best for our house. A place of it's own…to not be moved or shoved into a drawer…and it would remind us to use it.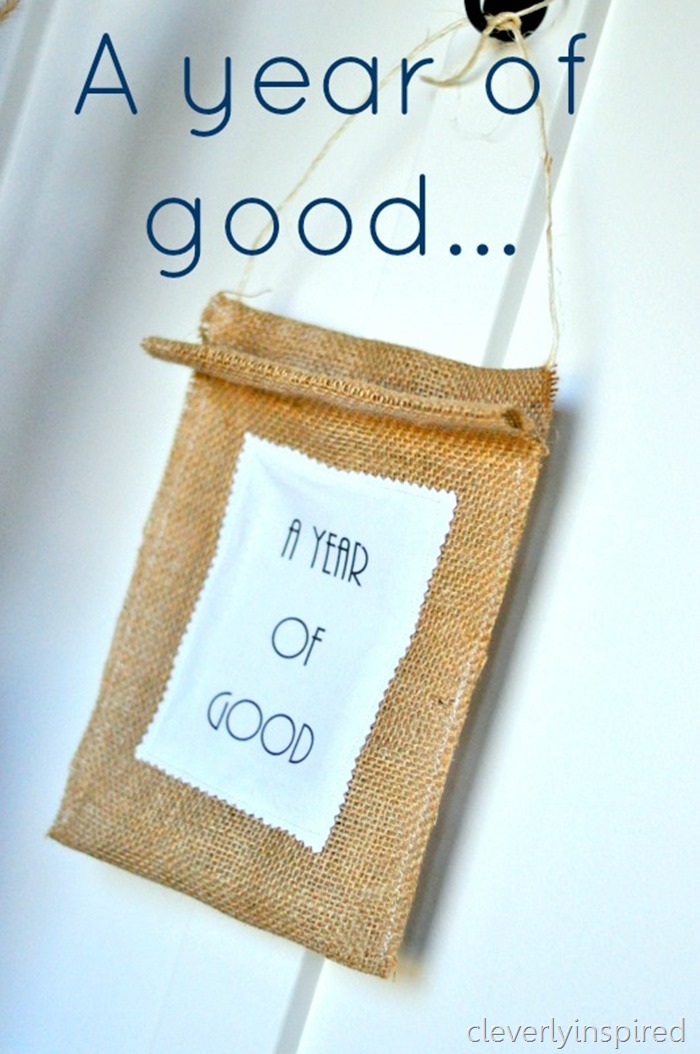 The idea is to remember…and be thankful for the good things that happen throughout the year…and then on New Years Eve you take all the notes out and read them. A fun way to recall an entire year of good things. They can be small things like a good deed that you don't want to forget…or maybe a good grade on a test…or something as big as a new member added to the family or a  big family vacation.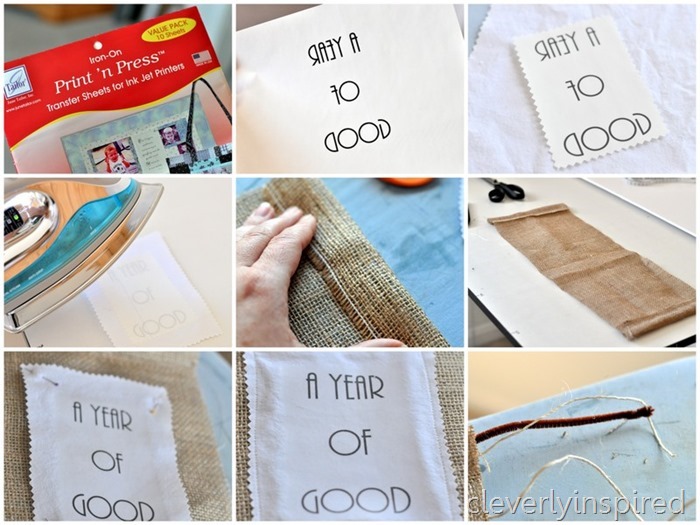 To make the sign I used printable iron on paper. I made a word document (my font is AR Bonnie, 72 point). Make sure you print settings are set for "mirror" so that the saying will come out of the printer in a mirror image (can be found on the properties tab of your print screen.) That way when you iron it—it will be the correct way. Iron the printed image to a piece of white cotton (I used an old pillowcase). Cut to size and sew onto your burlap.You can find printable iron on paper at most craft and office supply stores.
I made ours by cutting a piece of scrap burlap (feel free to use fabric)….mine is 14 by 8. Make a seam at the edges to hold a small rod or roping. Fold sides together and sew a stitch on both sides.(be sure to leave tops open for the rod or roping) Yes…that is a pipe cleaner…used it to thread the rope through the top ;)
Like I mentioned…you could easily make this project with a jar, a folder…a can…whatever you wish…just so you have something to hold all the goodness that will come this year:)