Happy Friday yall! I am on my way to Dallas today to speak at the Project Mom conference this weekend. I am so excited to meet and greet Dallas friends;) I will be tweeting and facebooking fun things to share so check in there this weekend. Special shout out to my friends on the "court" and beyond…thanks for all your encouragment and well wishes. I wish yall could come with me too! You are all dear to me…I am blessed :)
Here is a great project that you can get done this weekend. Personalized art….perfect for any room!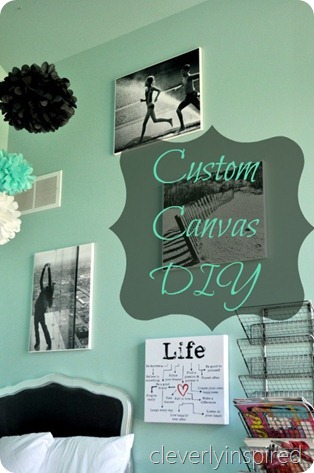 I am so thrilled that you all like how the peanut's room came out! She is loving the space. Her brother is anxiously awaiting his new room now. I wanted to share with you how to create the artwork that I used in her room. It is really simple and I think it is always nice to have something personal on the wall.
I ordered 3 prints from costco. They are 16 by 20. I did black and white because we thought that would make a nice statement on the wall.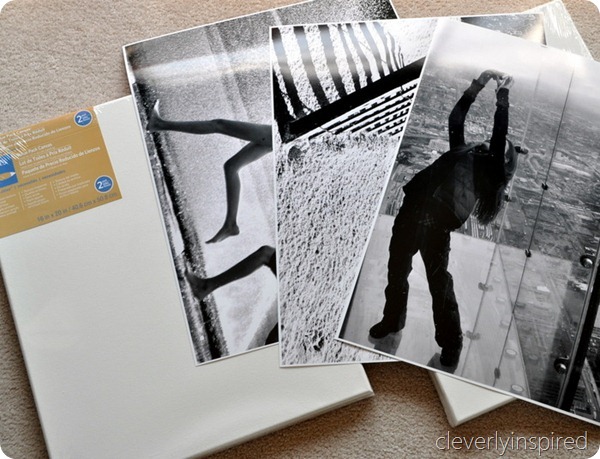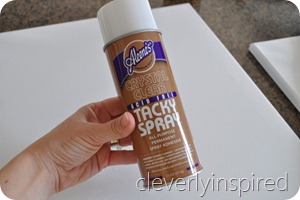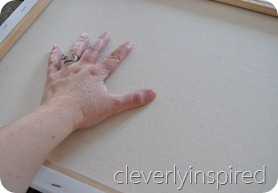 Get some inexpensive canvas sets at the craft store that are also 16 by 20.  Spray with tacky spray and position a print on top. Flip over and smooth out.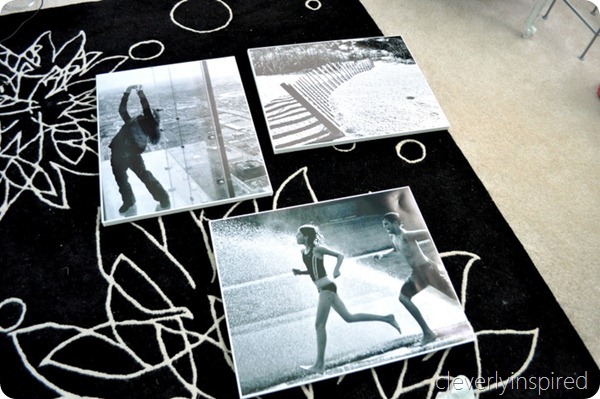 That is it!! I know..so simple and on the cheap! Love it! Nice thing about these is that when we have another great picture to blow up…we can change them out without too much cost.
Cause you know how 12 year old girls are…they tend to change their mind a lot! :)
Oh…I am on Instagram sharing pictures! You can get the app on any smartphone. Look me up at cleverlyinspired  :)