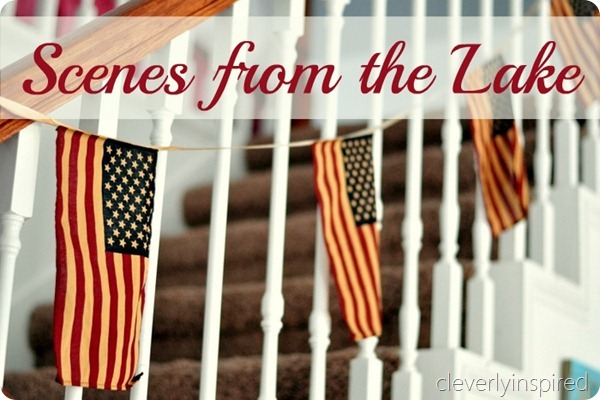 It is almost that time of year….lake time! I have done a few post in the past few years…about the lakehouse. It is a perfect place to be in the summertime. The lake that we are on is quiet and uncrowded…and we love that about it. I decorated this house entirely with thrifty finds. Picking up stuff here and there…it is always evolving. The walls are all white. Splashes of red, and blue are the accents. They remind of summertime. Here are a few of our favorite pieces at the lake…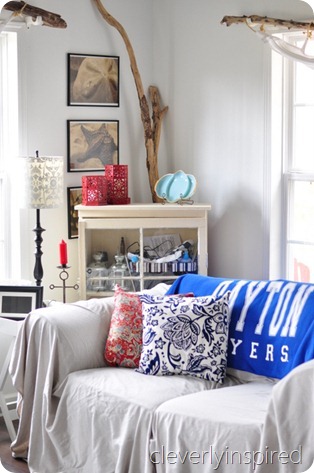 A couple of loveseats are covered with super large canvas dropclothes. Makes for easy clean up and very kid friendly! Very shabby chic, right?!? Simple white canvas tab top drapes cover the windows. We found some drift wood at the state park a few years back…they make great curtain holders!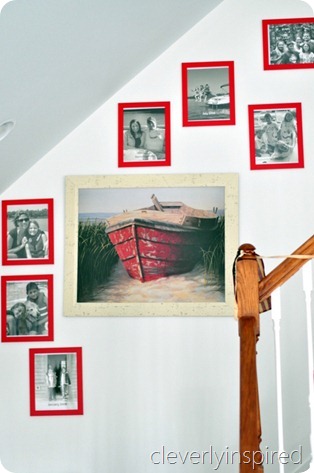 The main wall when you walk in is covered with red frames with black and white pictures. It's our timeline of memories from past summers.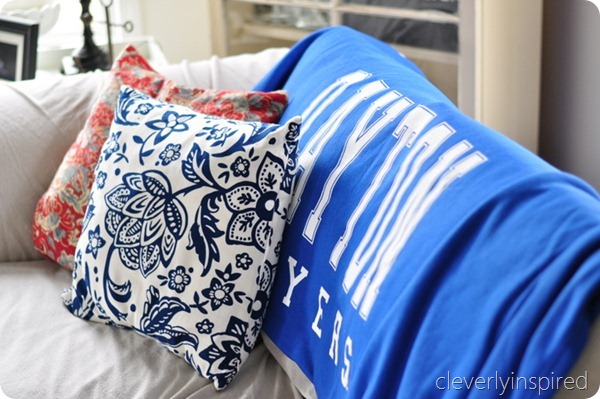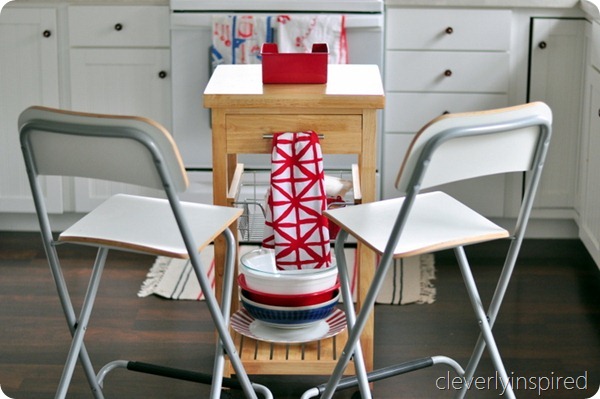 The kitchen and family room are one big room…to have a sense of separation we use this small island…along with a couple of foldable barstools from ikea.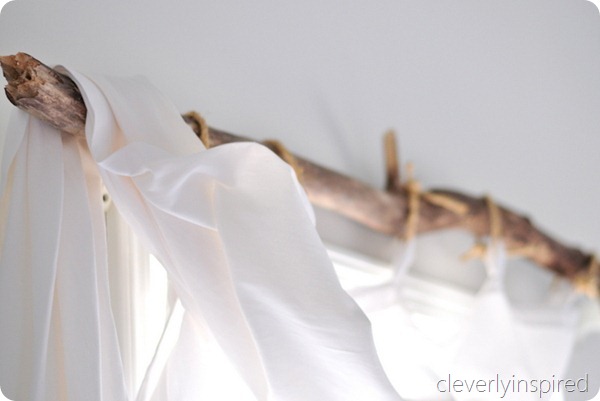 If you ask any child who has been to the lakehouse…they will say their most favorite thing about it is the snack elevator. It is a pulley system with a basket attached that can serve up snacks to the lazy kiddos in the loft. They love it!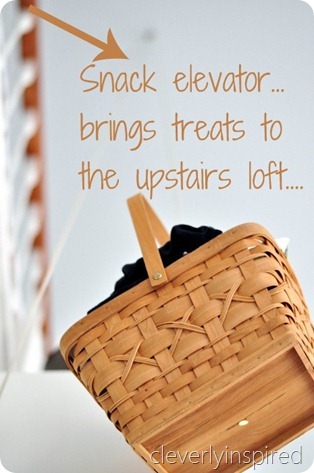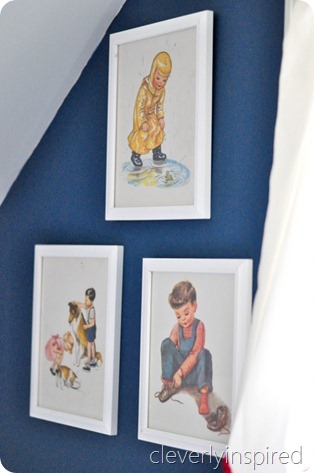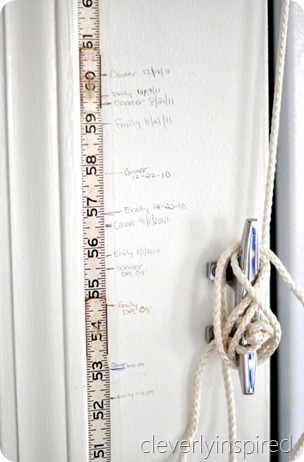 The loft is the kids space…one accent wall is painted navy and has some vintage children's prints that I ripped from an old book. And of course we have to mark the kids height every year…(twice a year actually)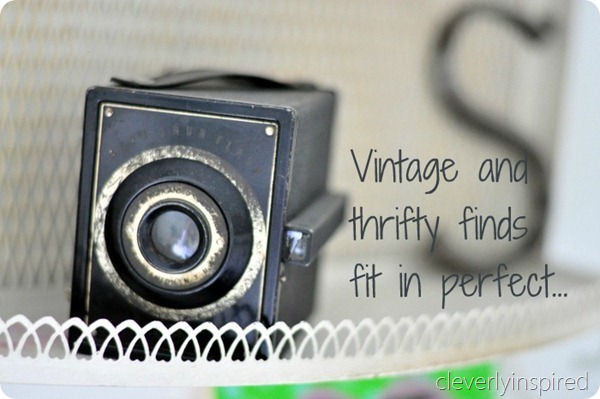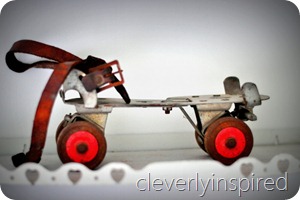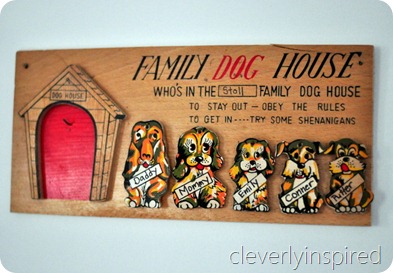 If you misbehave…you will find your "dog" in the doghouse.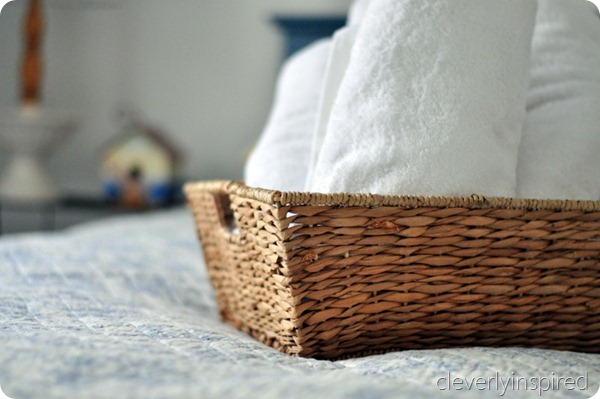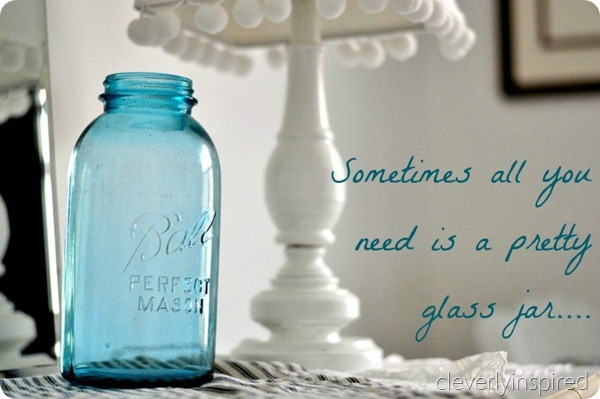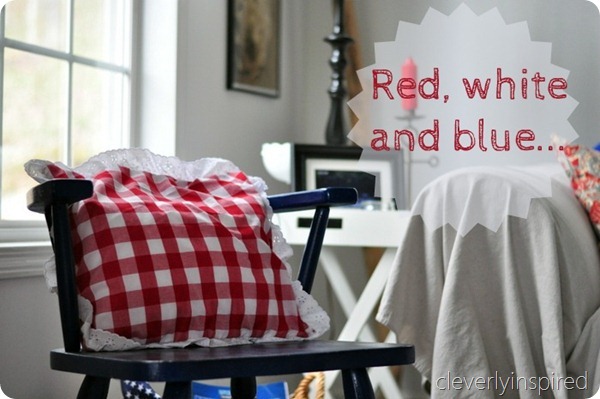 This is a favorite spot in the summer is my Grammie's old wicker chairs. It is so pretty when all the trees are in bloom. You feel like you are in a tree house.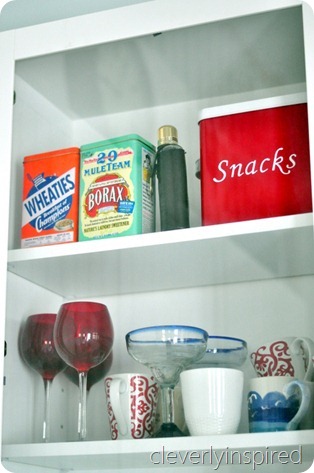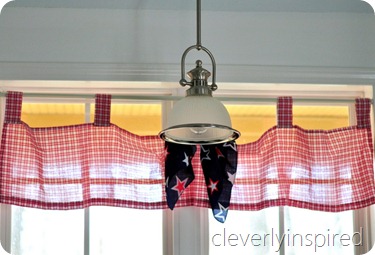 I still love these red glass knobs…found them on ebay :)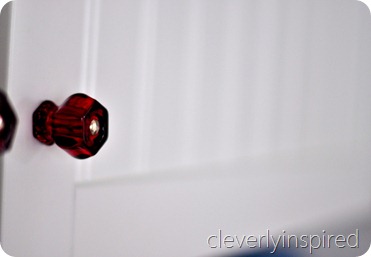 Here are a couple of other post about the lake…: