It is kind of like giving birth….taking a room from blah to ahhhhh….that is the only way to describe it. It is always a process writing a post like this. Recalling all the things I have already shared…and trying to remember what I haven't shared. Bare with me ;) I will be talking about this space for many weeks to come….but I wanted to reward you with some fun pictures..thanks for your patience friends.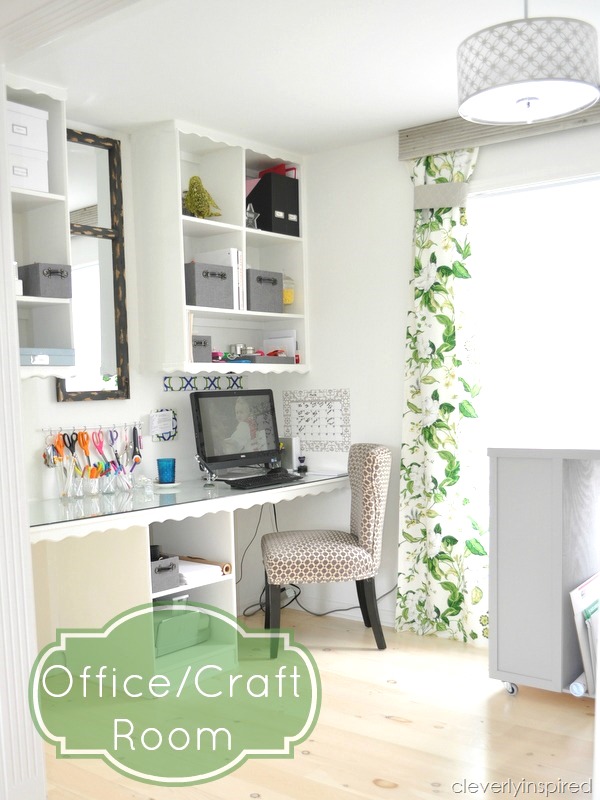 There are a few things left to do….but you get the gist of it…
Here is where we started….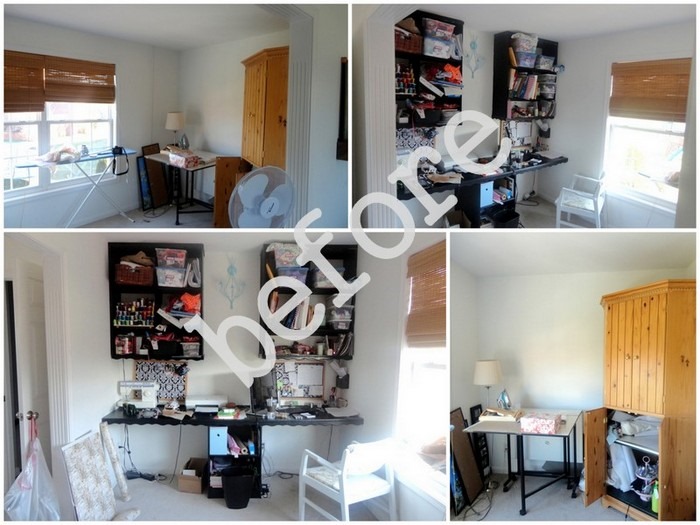 Oh my…in the words of my blog friend Chelsea…Capitol H…. Hot Mess…. Moving on….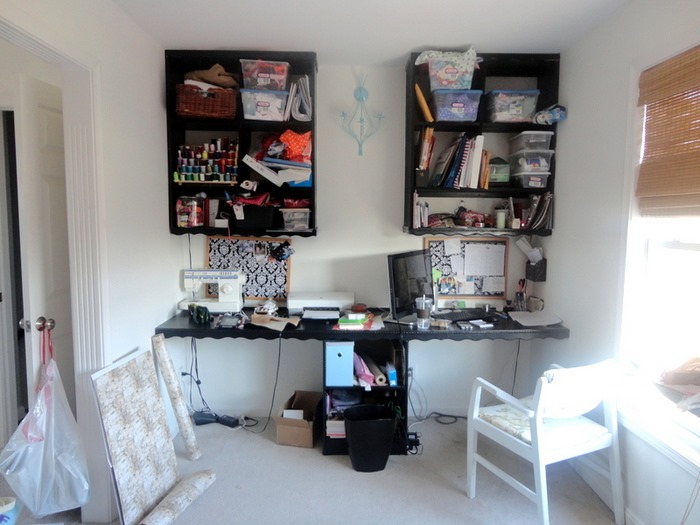 And let's go back to how we look now….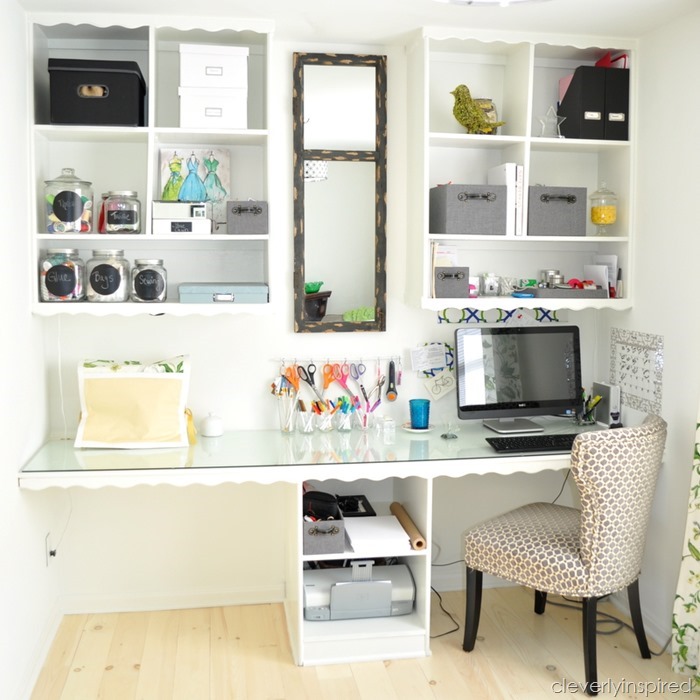 The white paint on the walls and trim made this built in look brand new. I really wanted to keep what I could…and this entire wall of shelving was built by my honey about 7 years ago. The desk functions really well….nice a long with sewing at one end and computer at the other. The wall paint is Simply White by Benjamin Moore in flat. The trim is all semi gloss. We had a piece of glass cut to fit the super long desk.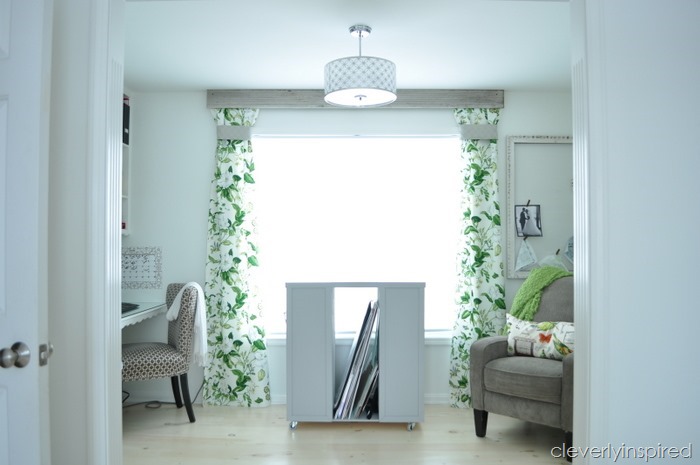 The light is from Overstock.com…perfect mix of classic and modern. I will chat more about the window panels in a bit…the "valance" is an old piece of trim. It was already this perfect shade of gray. Panel fabric is from the Waverly Williamsburg collection.
I shared on Instagram this mantle that has been in my garage since last summer….it has found it's permanent home. I was thinking of painting it a nice charcoal…but I am loving this stained-beat-up look too. For the inset of the mantel I used a fun new product called Air stone. I am so pleased with the results. I will do a post on it very soon. Such an innovative product. Also, above the mantel…I will be framing my Traveling Artwork. The reading chair, framed chicken wire, blanket, pillow, side table, desk chair, lamp and planter are all from Homegoods. Love me some Homegoods :) The large print that is sitting on the mantle right now is a poster I made on Printsagram (96 instagrams all on one poster;).
The faux fireplace is such a nice feature to this room. I ended up white washing the Airstone….more of that soon…. Of course…the fun upcycled door that became my gift wrap holder…love that!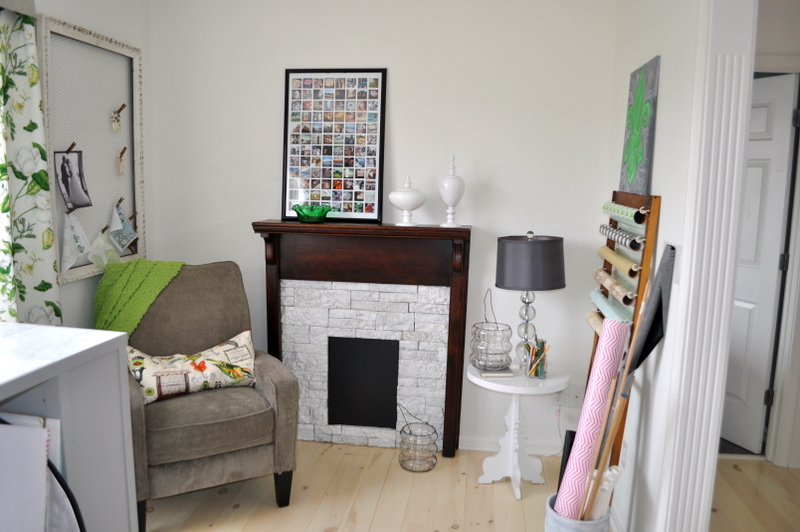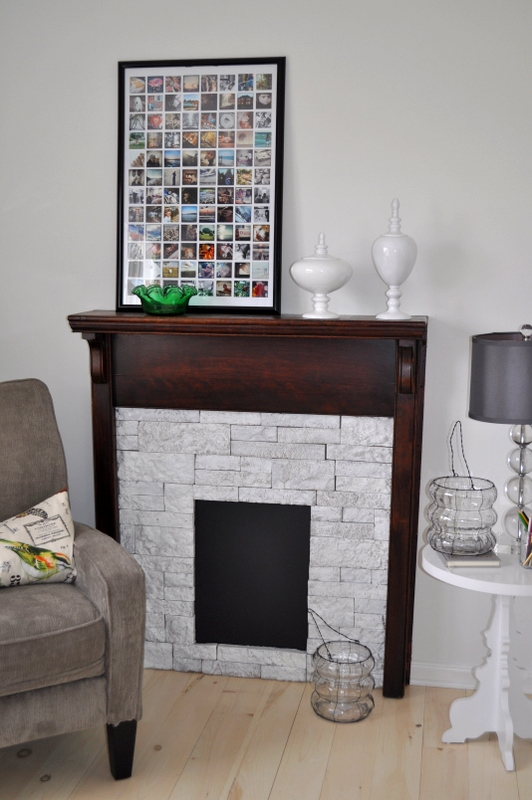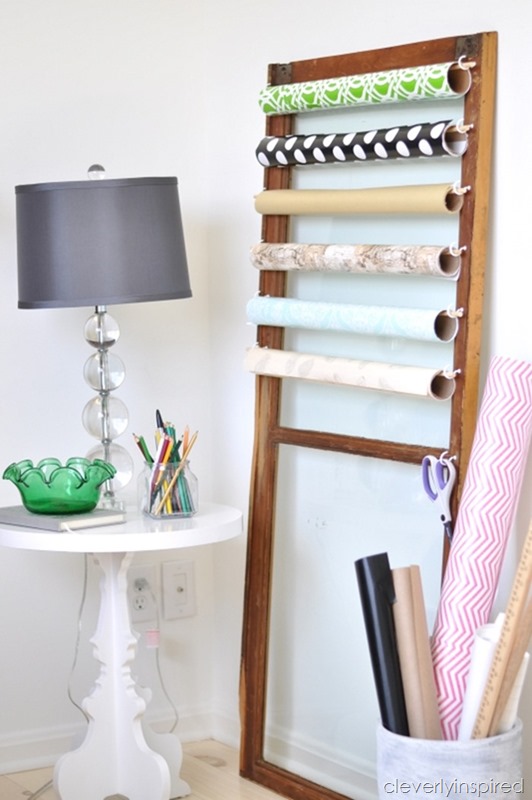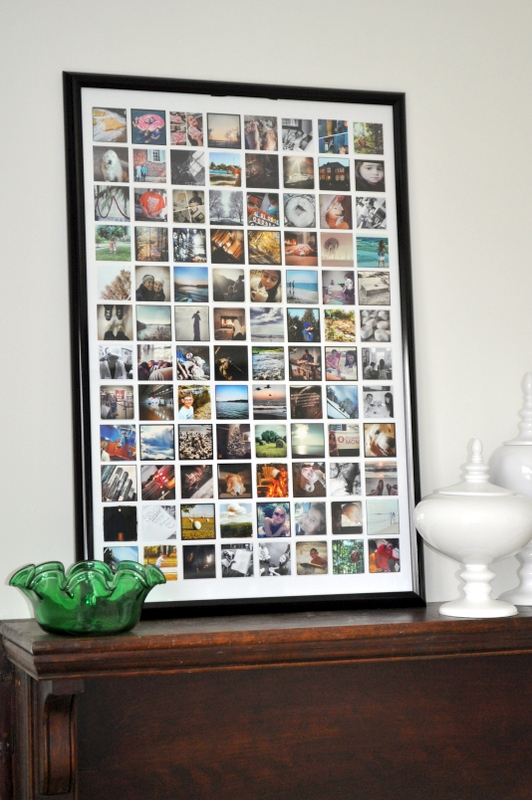 Everything came off the shelves and I reduced and reorganized. All the small items were placed in large jars. I love the chalkboard contact paper. You can cut it any size, and stick it on. Perfect for so many uses! More post coming soon on the desk accessories;)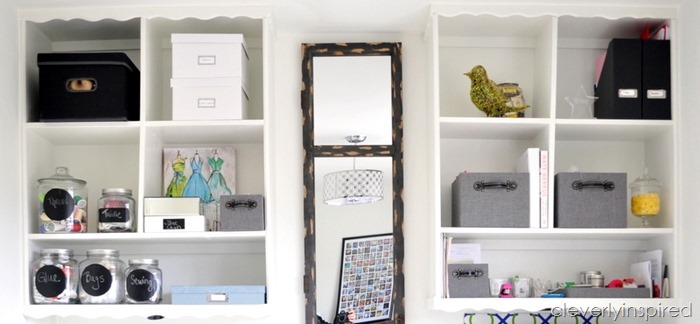 The grey bins are Target's Threshold brand….love them!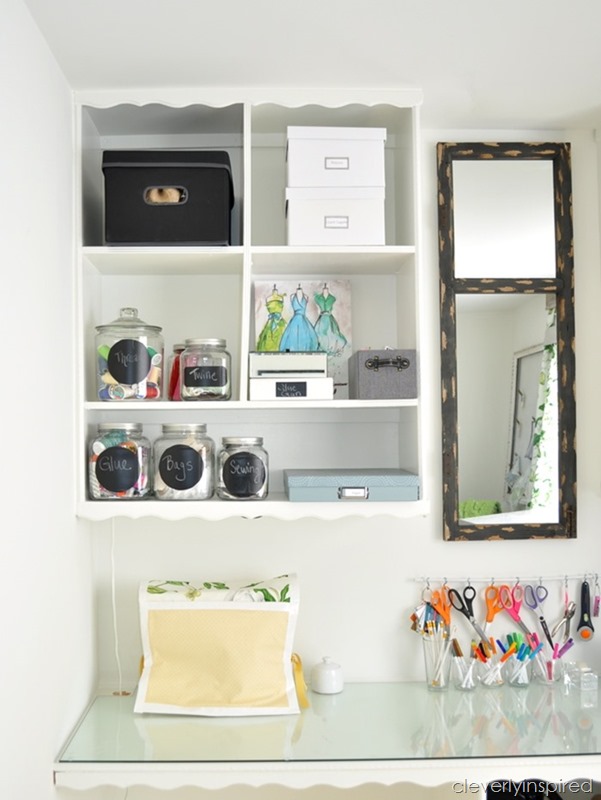 Grey patterned desk chair is from Homegoods. (shocker I know)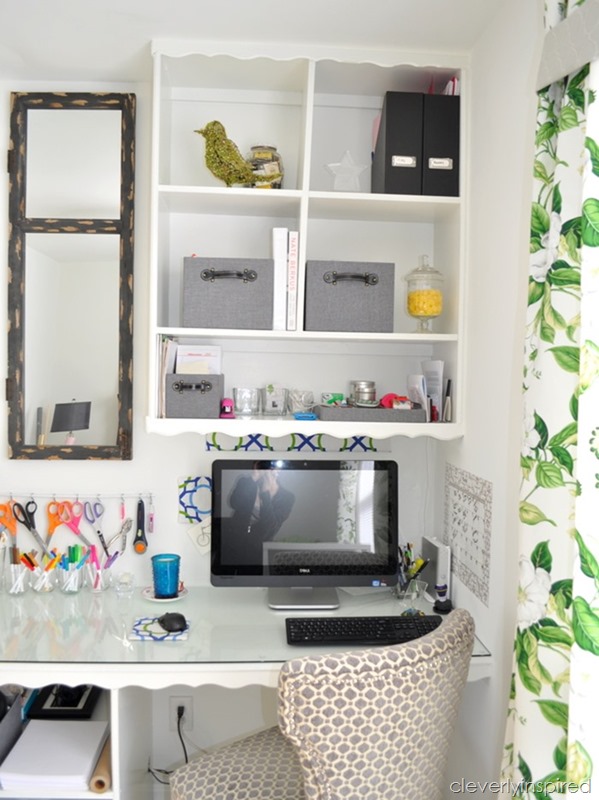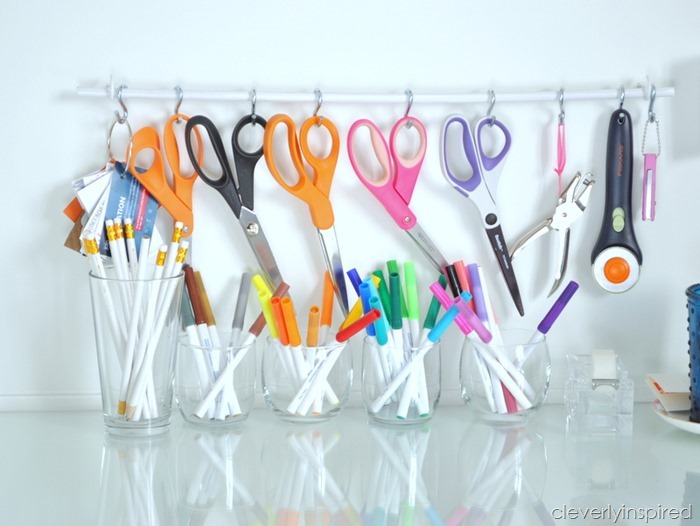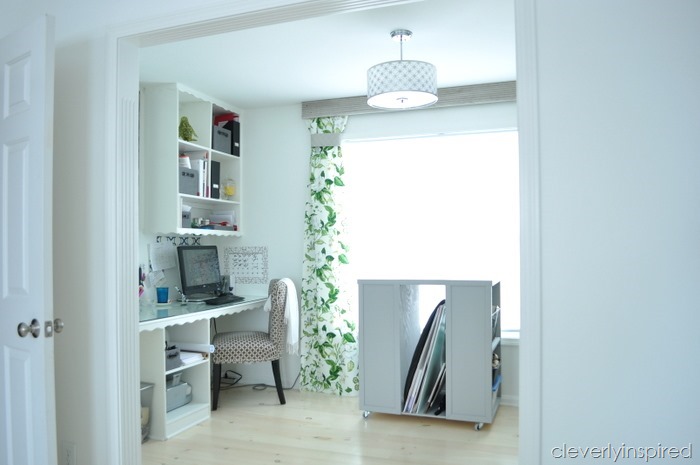 We made this "art cart" to a size that would work nicely in the room. It is on wheels and the top is Carrera marble tiles…yum:) It holds all my photography backdrops and has shelves on both side for pretty baskets (still looking for a few containers to finish it off)  Tutorial soon….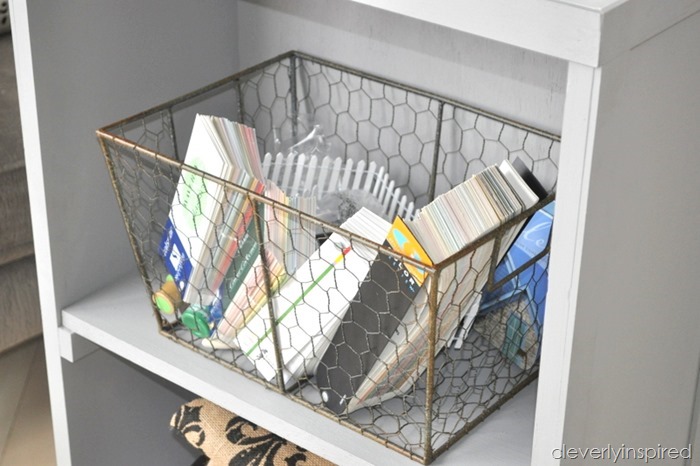 The floors….oh my the floors….I love these floors. They are light, slightly modern and chic…and warm all at the same time. I absolutely love them. We hired out for the floors. Basically, white pine wide plank, sanded 3 times, white washed (Bono professional brand) and poly (in Satin) (3 coats). I will be putting an area rug down eventually….More on that later too….yall know I don't like to be too wordy in one post;)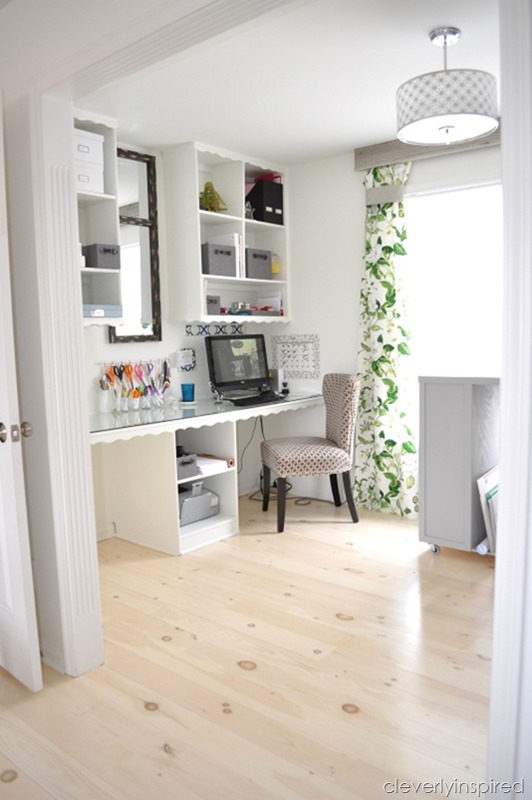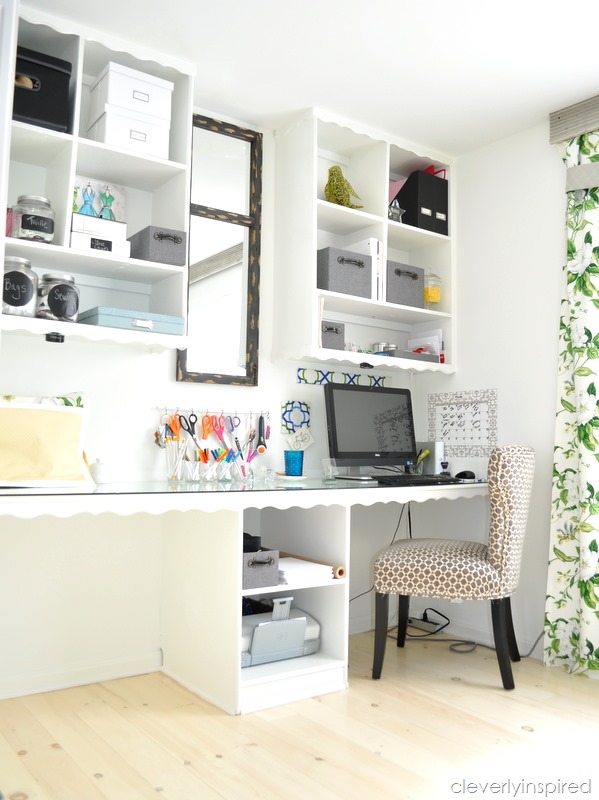 I think what I am most pleased about is that this room functions now. Before….it got messy really quickly because there was no order or method to where things belong. Now…scissors get hung up…glue is contained…paint swatches are all in a bin…I love that I know that everything in this space is useful. When I started this room…I went through everything and asked myself…Do I really need this? A pringles can from 2 years ago?…. Loads of fabric scraps that were barely big enough to sew with….glue that had about an ounce left in it….point is…I got rid of 4 large trash bags of stuff. Ahhhhh…..(I think the hardest part is getting started.) But when you tell yourself….I am going to just fill up one bag today…then by the end of the week you have a much clearer vision of what the space can be:)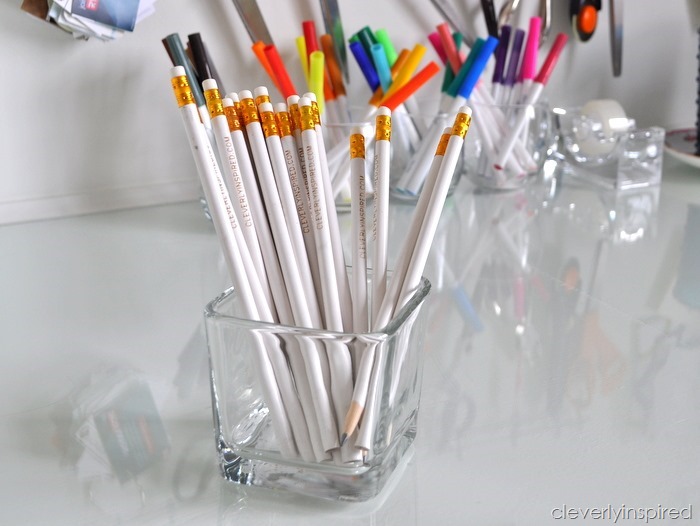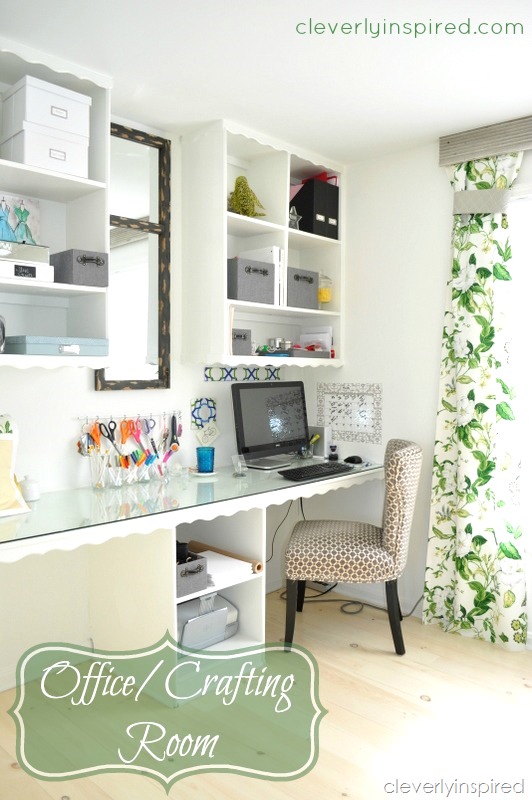 I'll be sharing more soon….what is your favorite part? Oh Please tell me:) I would love for you to share this post with friends too…xoxo!
Here is quick look at my inspiration board for this space: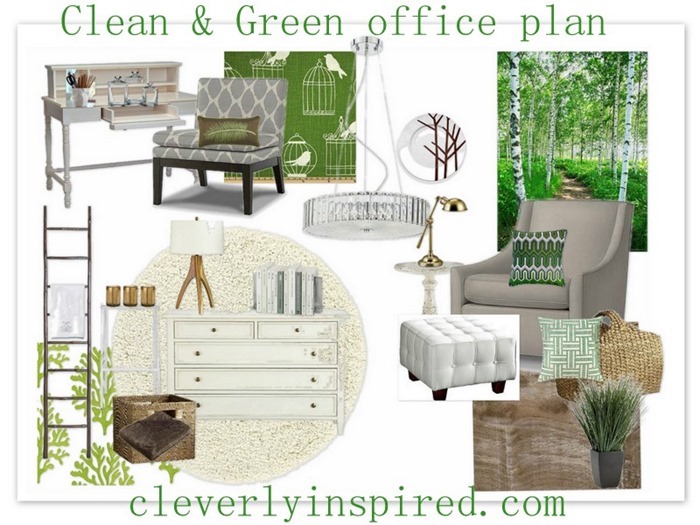 Have a marvelous weekend friends!
I share post that are extra special at these fabulous blogs…:
BeDifferentActNormal, The36thAve, Whipperberry, TipJunkie, Tatertots&Jello, TodaysCreativeBlog, SerenityNow, PositivelySplendid, IHeartNaptime, ByStephanieLynn, TheDIYClub, CRAFT. MadinCrafts. HomeStoriesAtoZ
DIY show off, HOH