I had this idea….for a fun, unique, interesting piece of artwork for my new office. The only catch, I was going to need a lot of help if I was going to pull it off. I called out to some of my favorite bloggers. Right away, I heard back from 4 of my favorites…the plan was put into motion.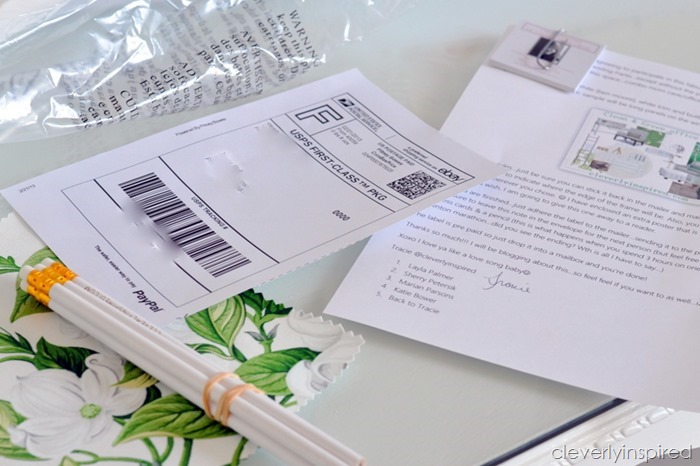 I gathered the materials and sat down to write out the instructions for this traveling artwork. This is how it will work…The large piece of cardstock will travel to four friends. Each friend will create art on the large piece of cardstock. Obviously, the first person gets a blank canvas (Layla & Kevin from The Lettered Cottage)…then others that follow will add to what is already on the paper.  I enclosed a large swatch of fabric (my window panels) and a note telling them a little bit about the office. The artwork will travel from Layla to Sherry & John at Young House Love, then over to Marian at Miss Mustard Seed…and finally down to the Katie at The Bower Power Blog…then back to me.
I cannot express to you how incredibly excited I am—that a. they agreed to play along (and were just as pumped about the idea as I am!) b. that I get a completely original piece of artwork by some of the countries most creative people and c. I will have something so unique…it will inspire me everyday…which is the whole point of a creative space. WHOOHOOO!
Now it is in the hands of the USPS….don't fail us now! (fist clenched…up in the air…") I will keep you posted….#travelingart ;)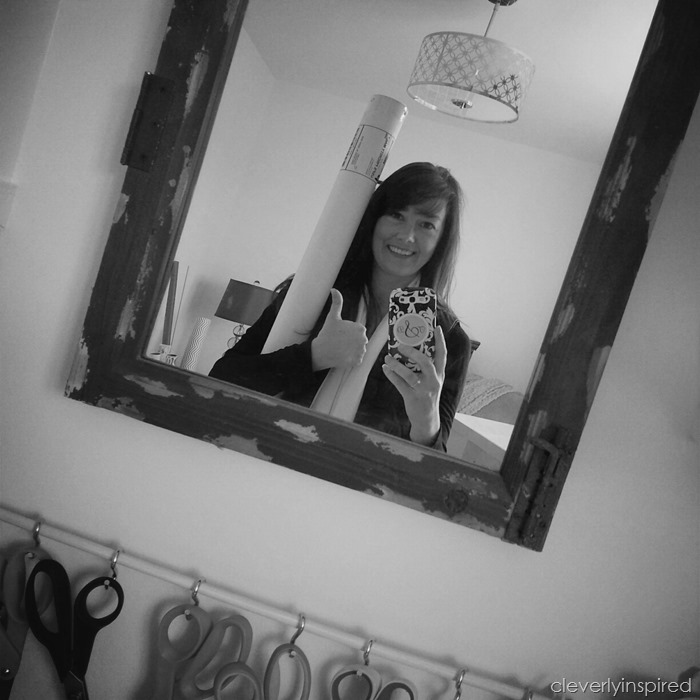 I mailed it out on Tuesday Feb. 26, 2013 (just to be official and all…;)
(I did this "craft" when I spoke at ProjectMOM last year….it was fun to see what the attendees came up with. Great group activity and icebreaker…if you are looking for one;)