Good Monday to you friends! Hope you had a restful weekend. We are wishin for spring to roll around….hopefully soon! I wanted to share this super easy snack on the go. These Energy Balls are perfect for busy soccer days, quick and rushed mornings …and we all love that they are grab and go…and are good for you.
Here's the thing about healthy food/recipes….they are really no good to you unless you actually want to eat them. If you make something…and come to find out that it resembles the taste of cardboard…you aren't going to eat it…no matter how many omega 3's are in it. This recipe taste like a cookie. No joke. I have a couple in the morning with some coffee along with a piece of fruit and I am set until lunch.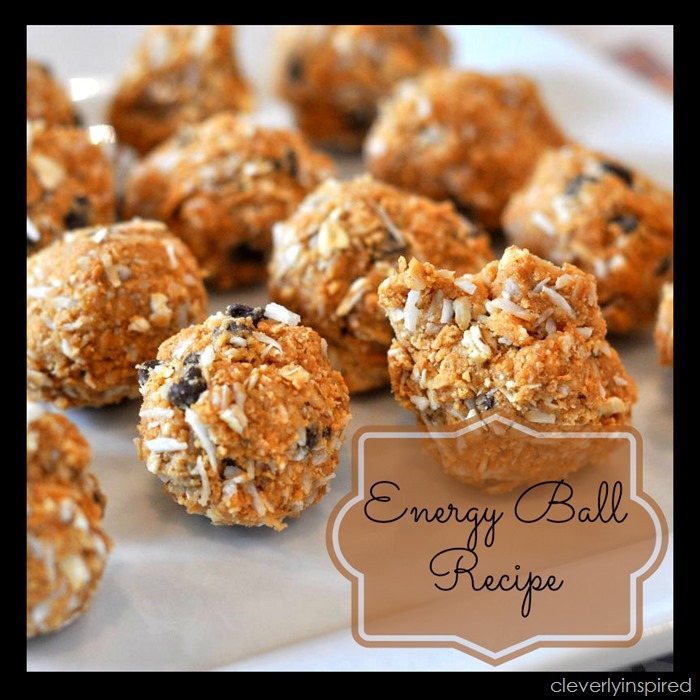 A food processor makes quick work to grind up the graham crackers and oats. The finer they are…the easier it is to shape into balls. You can add in any of your favorite dried fruits….we used diced dried plums…sweet, chewy and packed with potassium and fiber ;) Super food for sure:)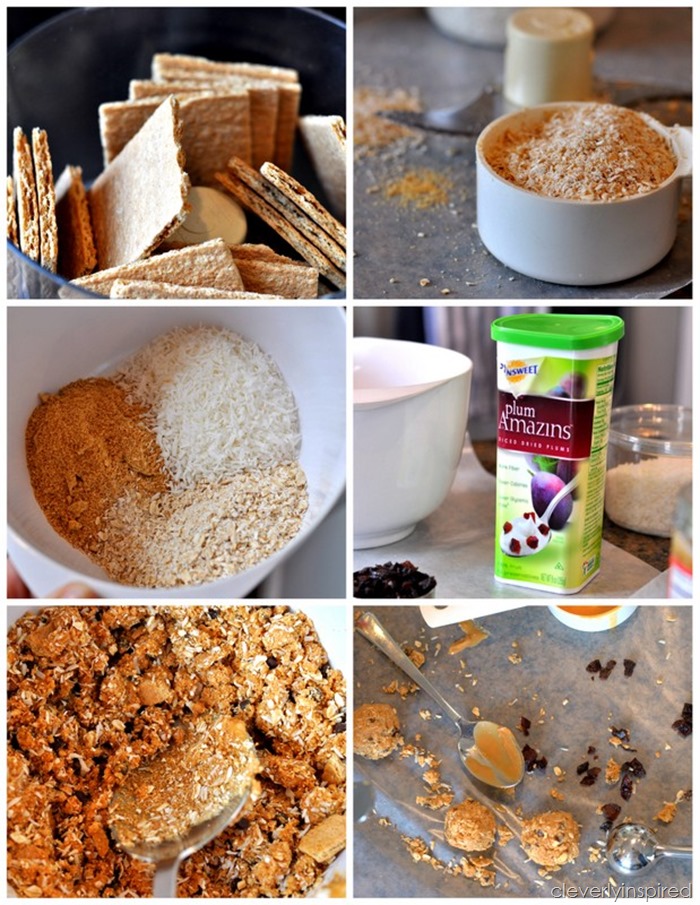 It is easiest to shape with you hands. Place a scoop on your hand, roll into a ball and place in fridge. The chilled balls stay together nicely…(chilled balls….moving on…)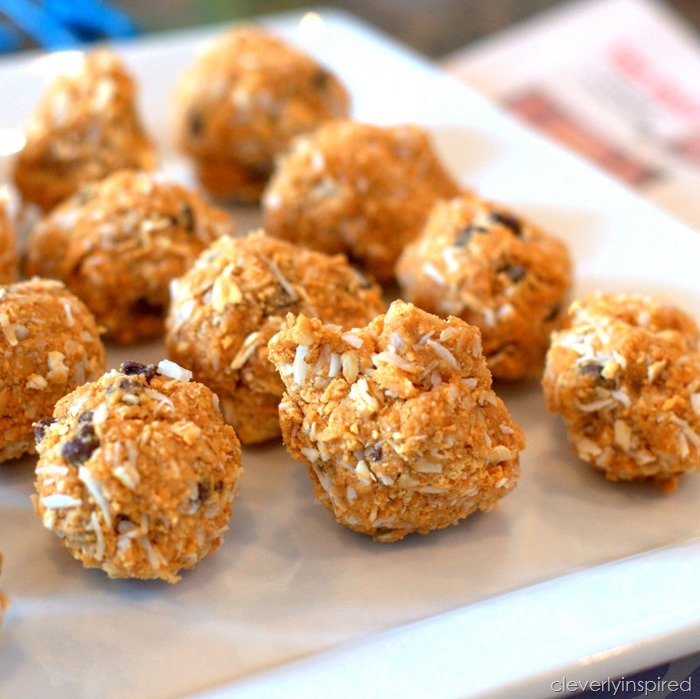 Energy Ball recipe
Author:
Tracie at CleverlyInspired
Ingredients
This recipe will make about 24 balls (smaller)
¼ C mini chips
½ C oats (finely ground in food processor)
½ C graham cracker crumbs
½ C unsweetened coconut
½ C diced dried plums (optional)
½ C natural peanutbutter
Instructions
Mix up all ingredients. Form into balls and keep in refrigerator.
Fun facts:
1 C of unsweetened coconut provides:
2.7 g of protein
29% of your daily fiber
8% of your daily potassium
Make some up today…and see how quickly they disappear :)
Sharing:
BeDifferentActNormal, The36thAve, Whipperberry, TipJunkie, Tatertots&Jello