Hi all! Made it to Friday! I hope you have enjoyed this series about painting hardwood flooring. We have lived with these floors for a couple of weeks now…and everyday we love them more. I have on order a rug to use in the coffee bar area…but I wanted to show you the big reveal this week…since it is floor week and all….:)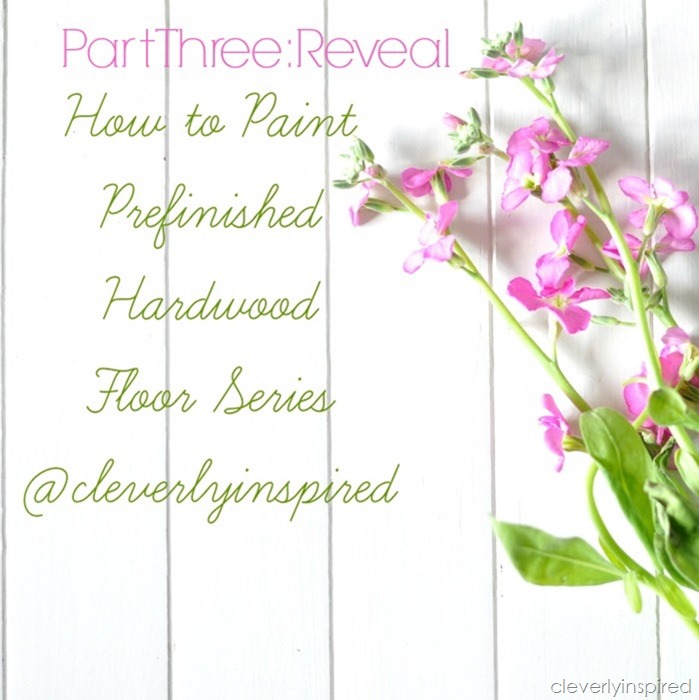 You have been through the prepping, the painting…and now the big reveal! Here are my fabulous newly painted hardwood floors…and a breakdown on what my cost where…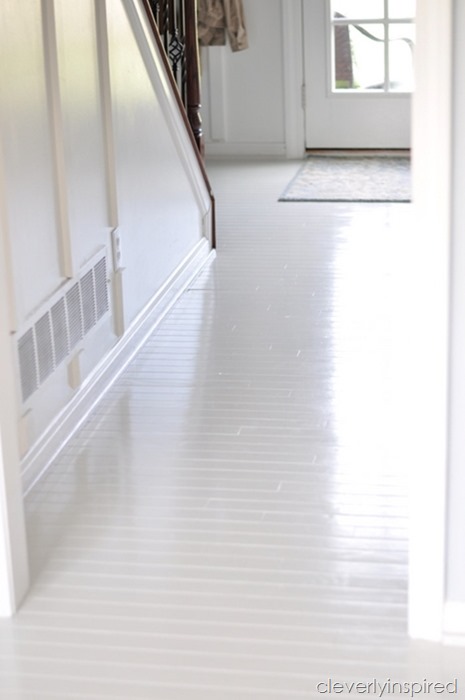 To refresh your memory….The color of the floor is Ben Moore Halo (colormatched at Porter Paint Breakthrough product). I talked in depth about how I created this floor on the previous 2 post so be sure you look back and see them if you are just catching this series.
Can you even get over this before and after???….holy cow….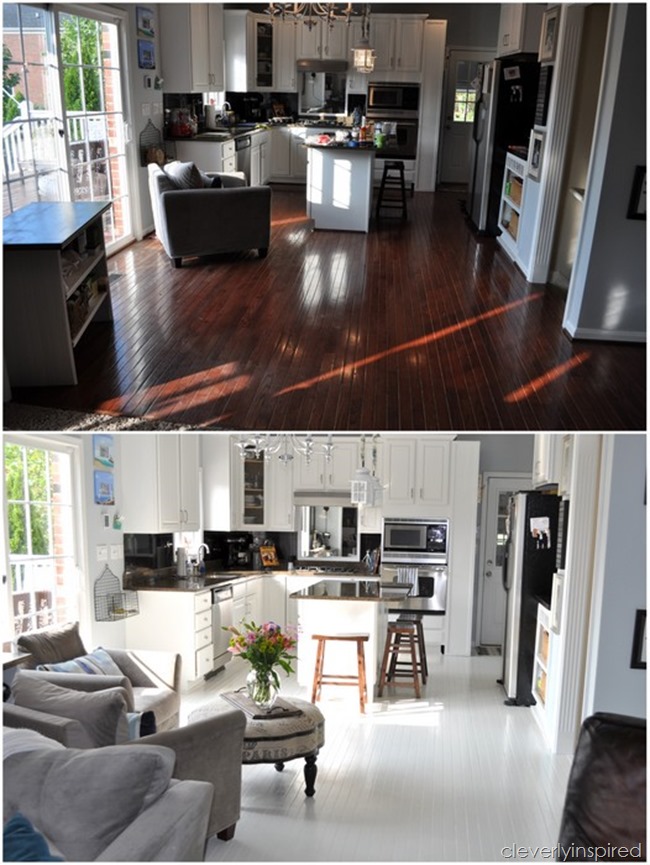 This area by our backdoor was really worn out. It is so fresh and clean now….it feels like a new kitchen…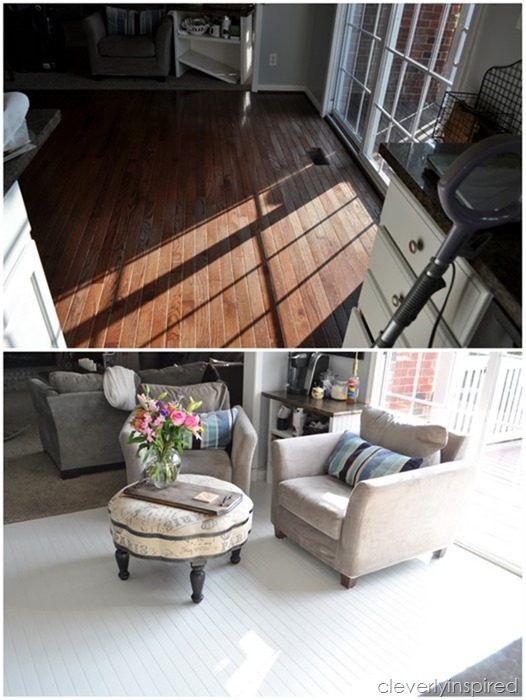 The hallway fills with light bouncing everywhere….I have a new area rug coming soon for the coffee bar space.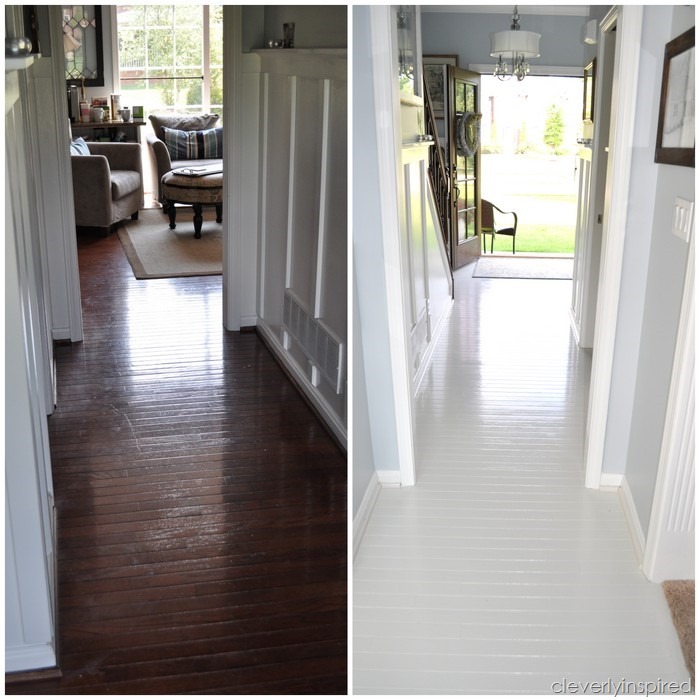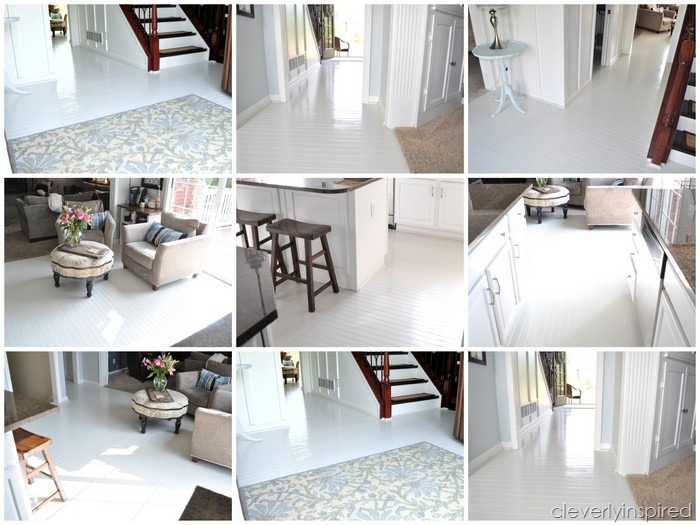 So….what did this project cost me? Well, it took 18 hours—start to finish…includes prep, paint, clean, drying time, all of it. My materials came in right at $106 (2 new brushes and paint, contractor paper). That's right….$106 for a brand new floor. BABAM!!! Almost as good as my stair project….
We are so incredibly thrilled with this floor. We took a worn out prefinished hardwood floor and made it new again. This paint is nothing short of amazing. We have lived on it…tried to nick it…nothing…it is a mirror finish. Gorgeous!!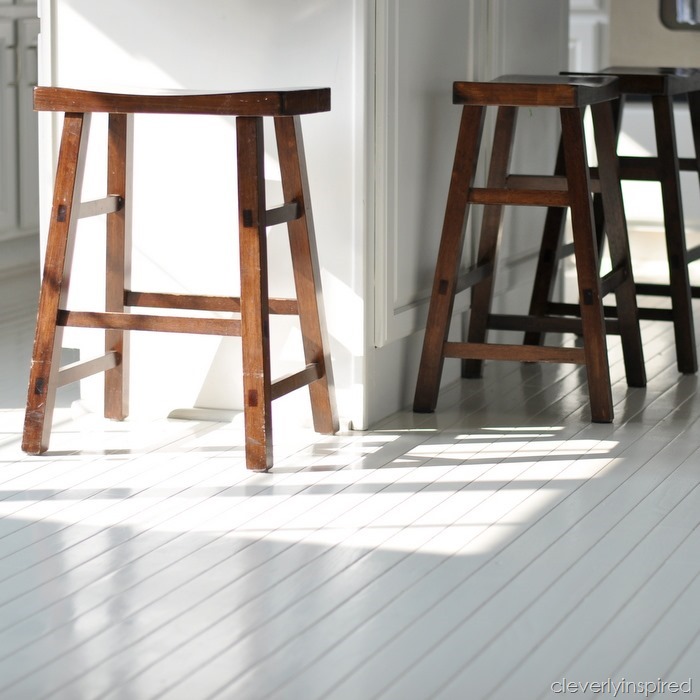 I would encourage you to watch the YouTube…and take a look at the previous post to learn more about this project. If you have an questions…please come over and chat on FaceBook, Twitter or email me:)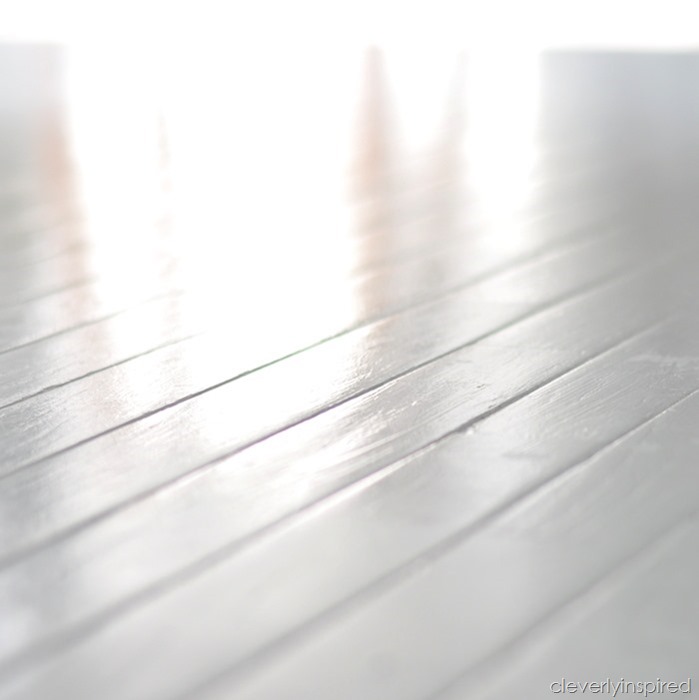 Here are the other 2 post about this project…..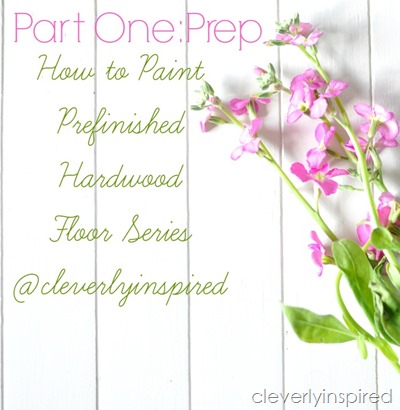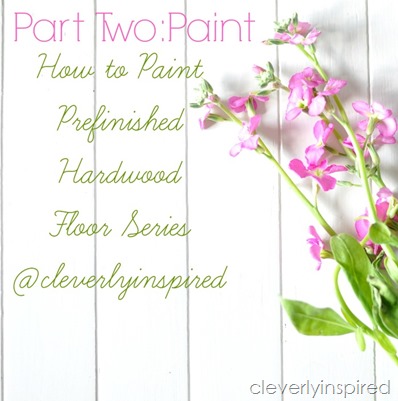 What do you think?? If you like…. I hope you share on your favorite social channels;)
Just for the fun of it…..here is the real kitchen before and after….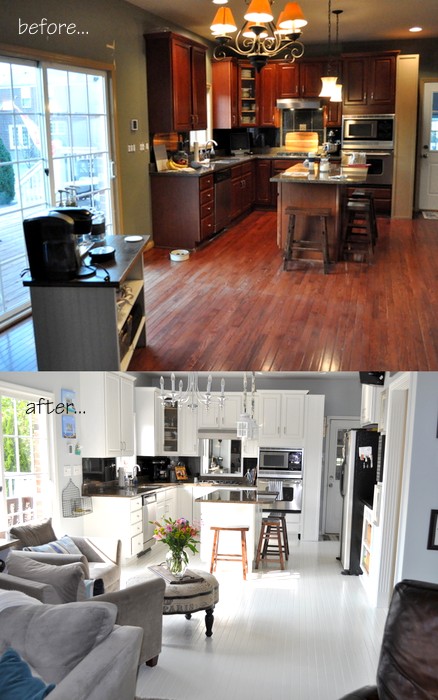 Update to this post Oct. 14, 2013
We are still in love with these floors….however there are a few things you need to consider….I would recommend doing 3 coats. We have seen some wear in high "dog" traffic areas. I will most likely be doing a third coat this winter at some point. Another consideration…the color we chose is very light…so it shows a bunch. We don't mind that really…and the steamer works great for clean up …but if you have more messes on an everyday basis…you may want to consider a color that is a bit darker. Good luck!
Sharing at NotJustAHousewife