Busy week here getting back into the school routine. Sorry the post have been a bit off:) I think I will probably go back to my normal Mon, Wed, Friday post soon:) Hope you are having a nice end of summer:)
I scored this awesome old section of white picket fence at a local thrift shop. ( Local friends the shop is called Tickled Pink and I have talked about it a few other times.) It is a consignment/vendor kind of shop… by Churchill Downs on Taylor Boulevard. There is a treasure trove of goodies in there garage. There are several items that need lots of love. I found this section of fence in the garage for eight bucks…$8!!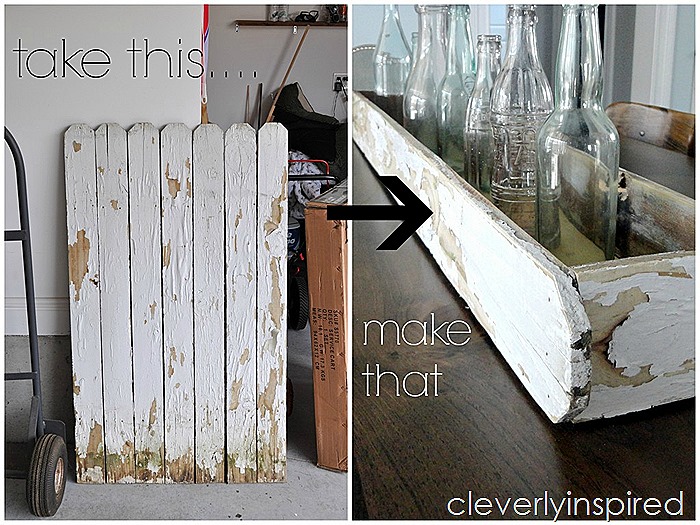 I didn't really know what I was going to do with it until I saw our finished kitchen table and I had an idea to take the fence apart and build a trowel of sorts… I have also been collecting some vintage glass jars when I see them at a good price. The peanut and I were shopping a couple weeks ago and she found most of these at our local peddler's mall.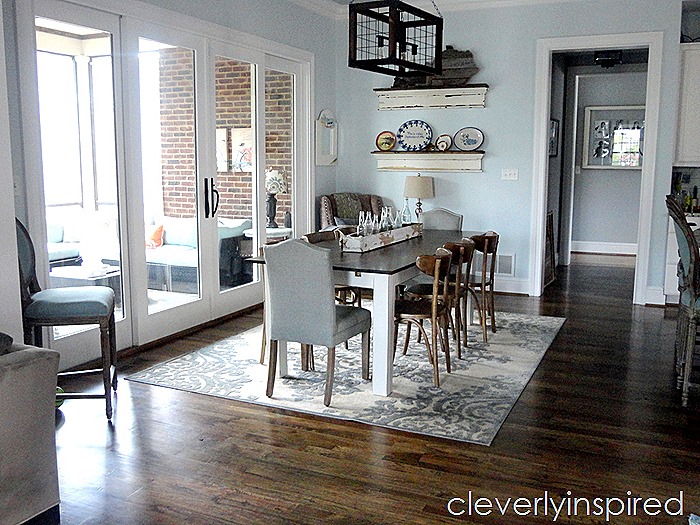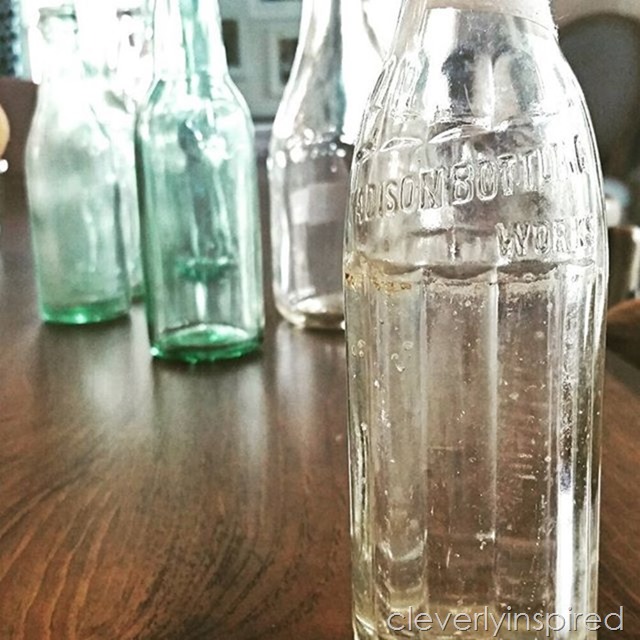 I thought they would look pretty in this container on the kitchen table. I didn't want the container to be too wide and I wanted it to be long enough so that when I put the extensions on the table it will still fill it out nicely. I ended up using 2 full pickets along with a third for the sides. The total length of it is 4 feet by five and a half inches wide. I like that I can kind of change the look up for fall and winter.  The construction is pretty simple and if you can't find an old picket fence you could always use new parts. Just do some sort of distressed paint to make it look older.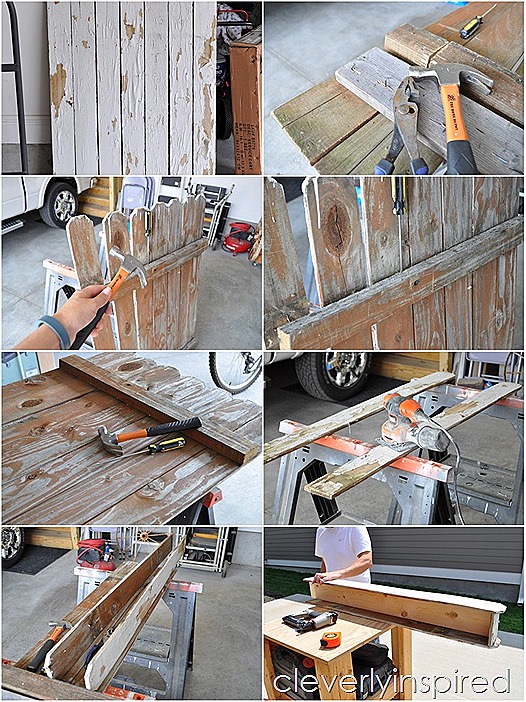 This fence already had some white paint on it which I caution if and when you work with old paint be sure to work in an outside area with a dust mask in case the paint has led in it. I think that this painting was most likely latex because a lot of it just peeled right off. I used a medium grade sandpaper after I pried the pickets apart. The tools that I used were a flathead screwdriver, a hammer, and some pliers to pull out the old nails. It did not take me long to get the pickets off.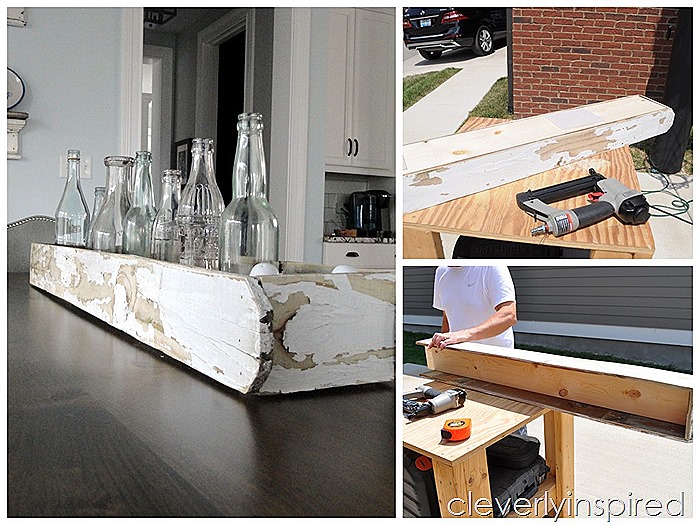 I then chose the boards that I wanted to use and went to work. A medium grade sandpaper on my sander I sanded the edges and some of the rough paint off. That's about it. I didn't want to take too much of the paint off because that was the character of it. I wipe the boards down and we got to put them together. We ended up using a new piece of pine that was 5 feet long by five and a half wide. We just cut it down to the length that we needed. With a pneumatic nailer and just popped the boards on to the new pine and that was it! I bought some large felt pads for the bottom to protect the table and make it easier to slide around for when we eat dinner.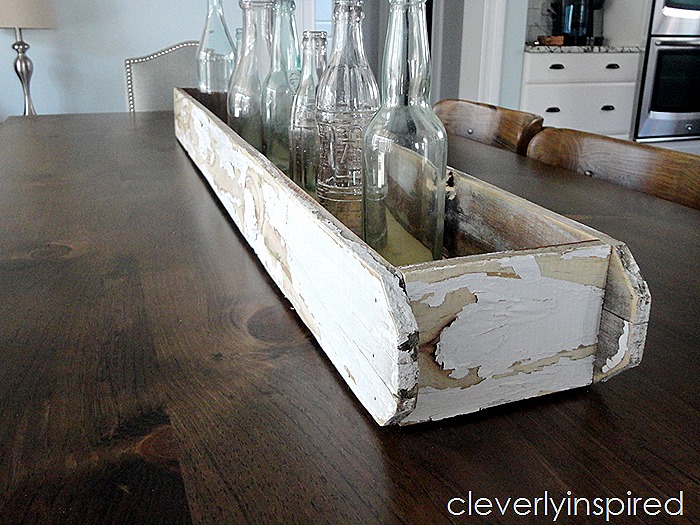 I absolutely love how this came out! I feel like it could be for sale in Magnolia shop as if Jojo and chip made it themselves! I love that it complements the new table and that I can switch out the decorations inside of it depending on the season and my mood.
So the moral to the story is never ever pass up a section of fence for a low low price of $8.00. There is always something that that fence can be made into!
Also, find me today over at Jenna's talking about how I create a meaningful home:)
And….I will be taking over the @TrueValue instagram this weekend starting on Thursday evening. I hope you can follow along too!!
xo