I wanted to continue our discussion from last Thursday about our TV cabinet. As I told you last week….we really wanted to cover it up (actually I really wanted to cover it up;) We hired this one out because it was just a little bit more detailed than we were comfortable with …plus the trim carpenter that we worked with already had some really great barn wood. He was also able to find some original barn door hinges too.  Everything came off of a barn that was about a hundred years old…it is just the coolest….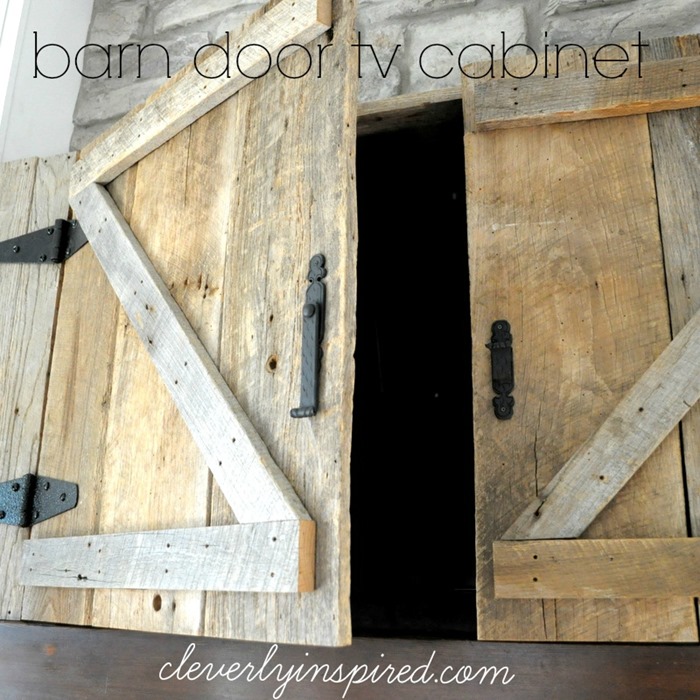 The only thing that is new is the closure hinge in the center. I found that on eBay for $25. It really does look original and it's nice and heavy wrought iron. I will attempt to show you how this is put together….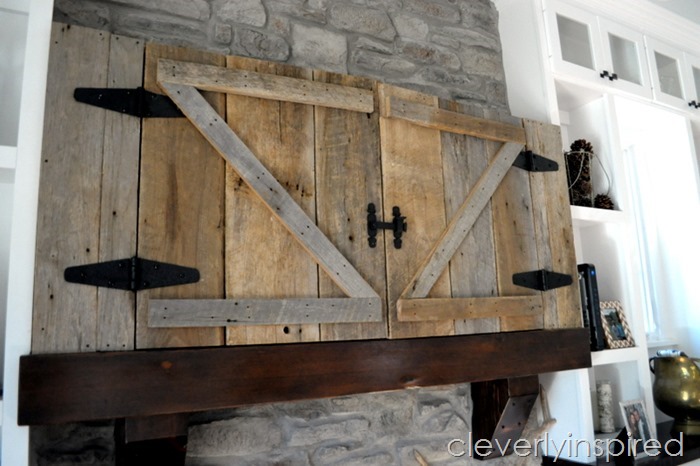 We wanted it to be removable in case the TV ever breaks or needs repair we can easily get to it. After seeing it installed we actually do have enough room to maneuver behind it but it will be easier to just take it down.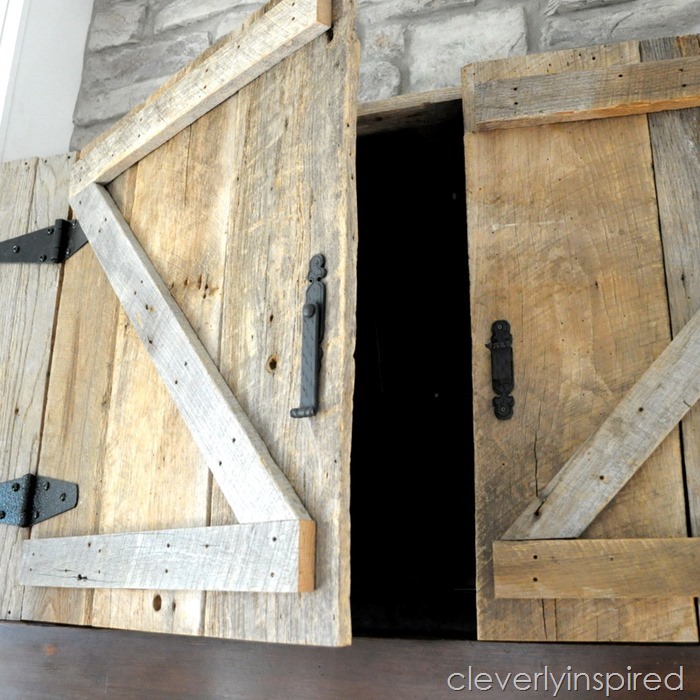 Our trim carpenter built most of it at his workshop. When he came to install it he placed the supports on each side…..He used reclaimed wood and screwed directly into the side of the bookcases….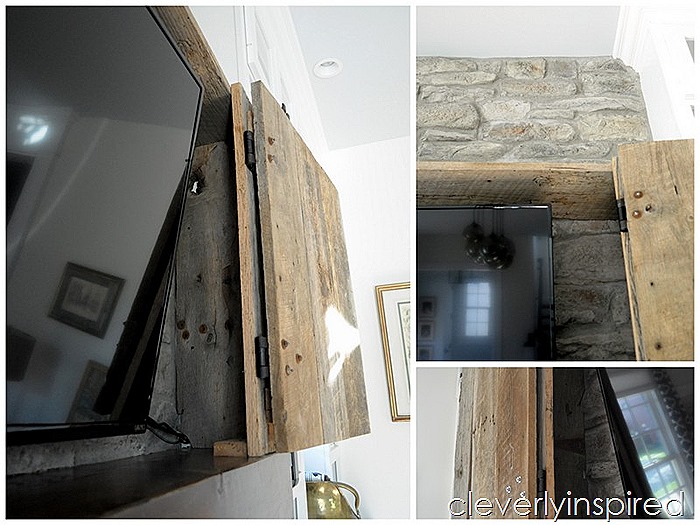 Our plan was to build out from the bookcase about 6 inches so that the doors could be closer to 30 inches wide. The mantle is a total length of 70 inches so to place the door hinges directly on the bookcase would have allowed for too wide of a door.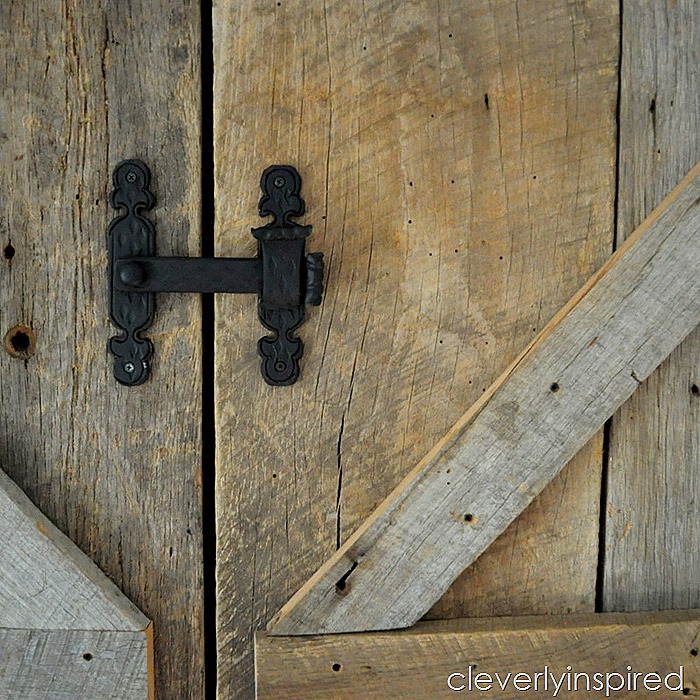 We absolutely love how this came out. It would be a great project for a lot of different rooms where you just don't want to see the electronics. If you have any specific questions as to how we built it or how it was installed just email me and I will try to answer as best I can.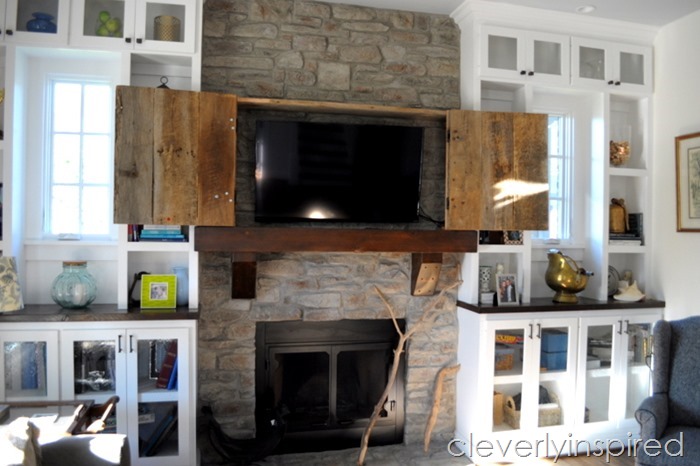 The mantle is really showcased so much better now. The doors compliment the entire wall of built ins. It is so much more pleasing to look at that whole wall now that this feature barn door is installed. I took a short little YouTube video to show how the doors open all the way.
Like I said if you have any questions about how it's constructed just contact me on social media or shoot me an email.