I've been shopping car insurance for the past 3 days….that makes me legally insane right? Twins have been expensive in the past….but insurances cost for 2 new drivers has more than doubled our car insurance premiums….. .Ouch….ouch….ouch…So to reduce some stress around here I have hit the sewing machine again:) I wanted to come up with an easy project that would utilize some of my fabric scraps. These key chains are for sale over at Lullebelle's and I'll be listing some in my etsy shop too.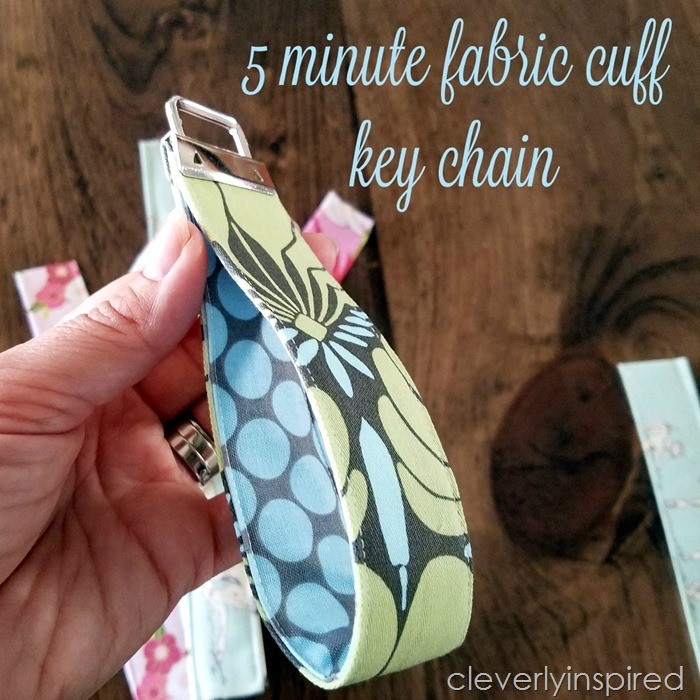 You can whip some up this weekend and have some gifts on hand. These sweet key chains are great hostess gifts…or to tie on the top of a birthday present:) Make a bunch!
All you will need is….
2 pieces of 11 x 2 1/4 fabric strips
1 narrow piece of fusible interfacing (I used medium weight) cut 11 x 1"
rubber tipped pliers
sewing machine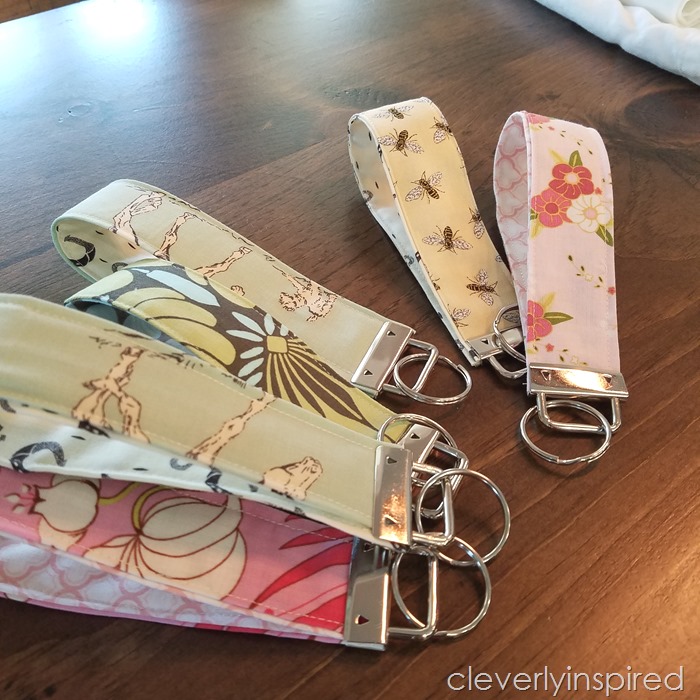 How to:
Iron both fabrics flat with hot iron.
Fold in length wise 1/4 inch on both sides and iron flat.
iron interfacing to one piece of fabric
place fabrics wrong sides together and sew straight stitch down the length of both sides
secure key fob clamp on with rubber pliers as to not damage metal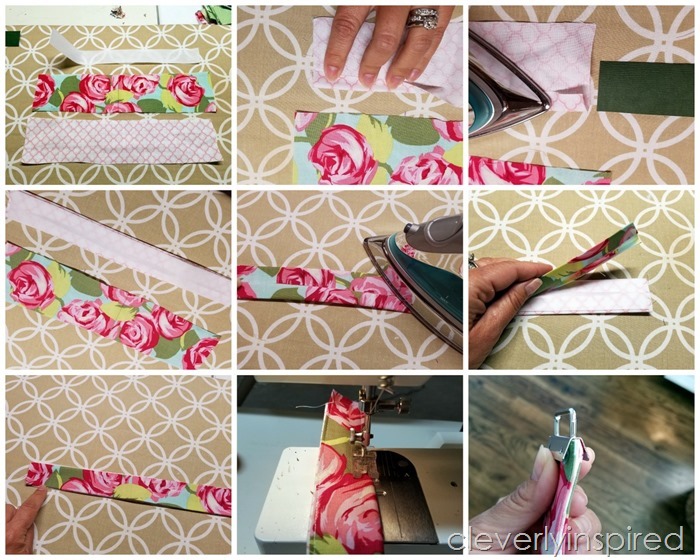 Done!! Now you have something to make with all that scrap fabric!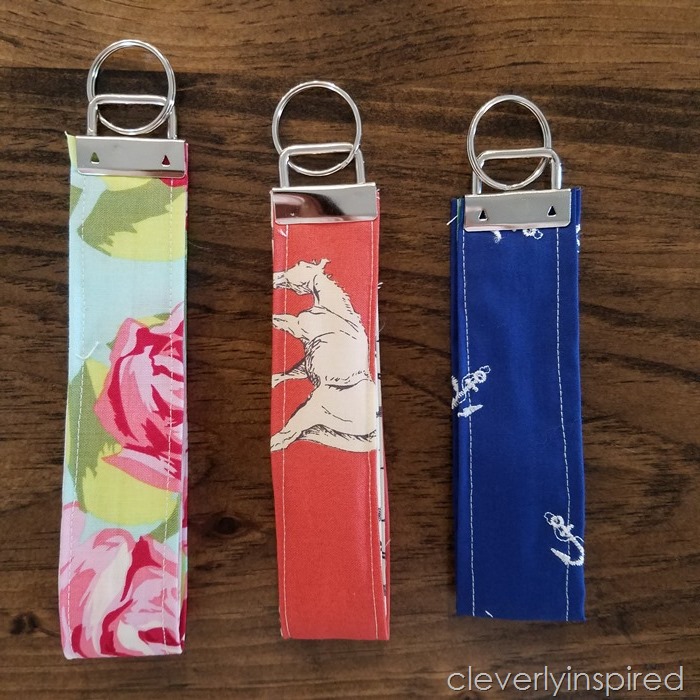 Have a great weekend friends!
xo