Hey all! Hope you had a great weekend….We caught up with friends and did a few outdoor projects. I also hit the sewing machine on Sunday to crank out a few more clutch purses. Go see them this week at LuluBelle's here in Norton Commons:)
I wanted to share with you a project that we did not complete ourselves….we hired this one out. Our carpenter friend Bob (Bob the builder we affectionately call him:) built it for us. He has built us decks and finished out our basements in the past…and we knew that he was much more versed on pergola building then we were:)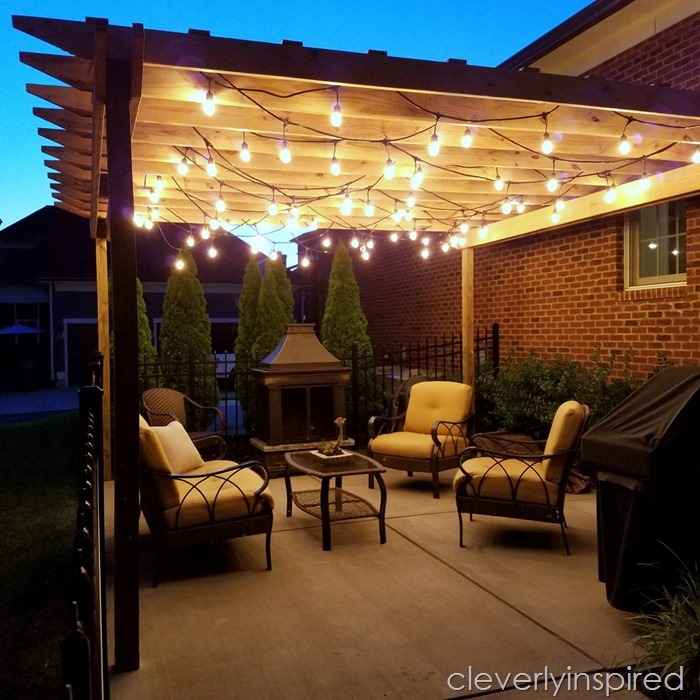 He built it in just 2 days….setting the post on day one and coming back on Monday to build the frame. We wanted a bit of shade on this back patio along with a space to hang some lights and make it feel more like a outdoor room. (sidenote….see that weak looking planter on the table….those are my succulents that are literally crying to be replanted….literally I can hear them at night calling me names like "brown-thumb-Tracie"…gotta do that today:)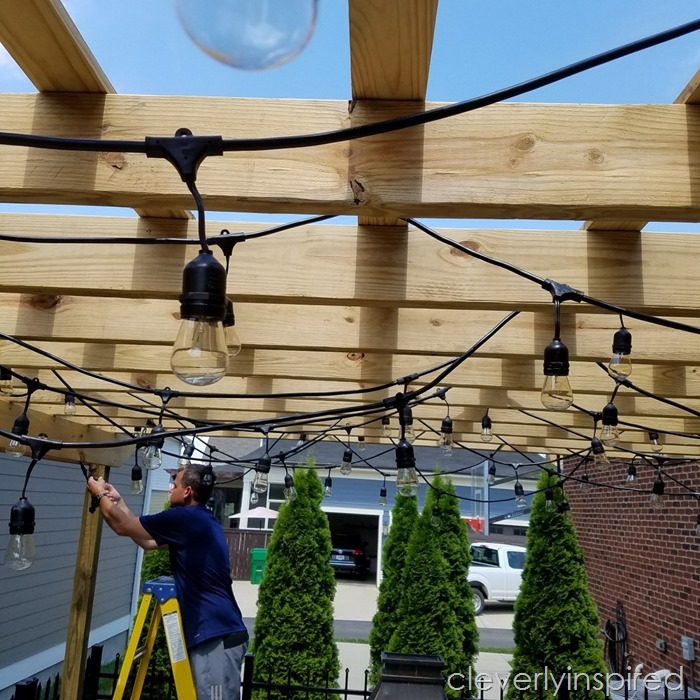 Bob just used treated wood for the structure. We are going to stain it dark brown at the end of summer after it dries out a bit. We bought 3 strands of 50 outdoor lights from Costco. Very impressed with the quality of these lights….each bulb is 11 watts so it just gives off a nice subtle light.  Black zip ties were our very best friend on this project….No hooks or drilling!! If it looks like a random pattern of lights that is what we were planning (not really….we kind of got OCD about the placement and then I finally said with large amounts of sweat rolling down my face…"THAT'S GOOD….LET'S GO WITH HOW IT IS…" (insert hysterical maniac laugh here…) It was hot….did I mention that? :)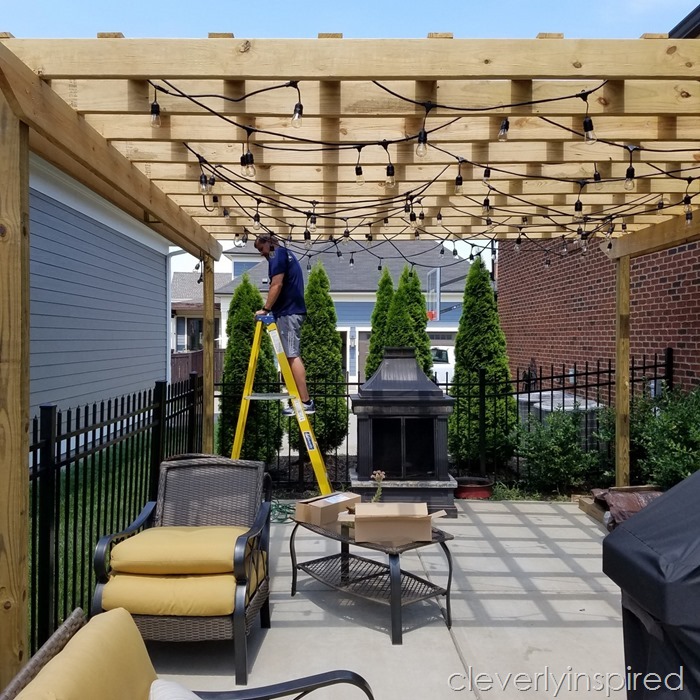 I am thinking of moving the rug that is in the screened porch and giving it a good scrub down and putting it out here. I have another rug on order from rugs usa. Also, I may try to plant something…in some planters or something….I see ferns hanging…are you laughing? or is that the succulents again….dang it….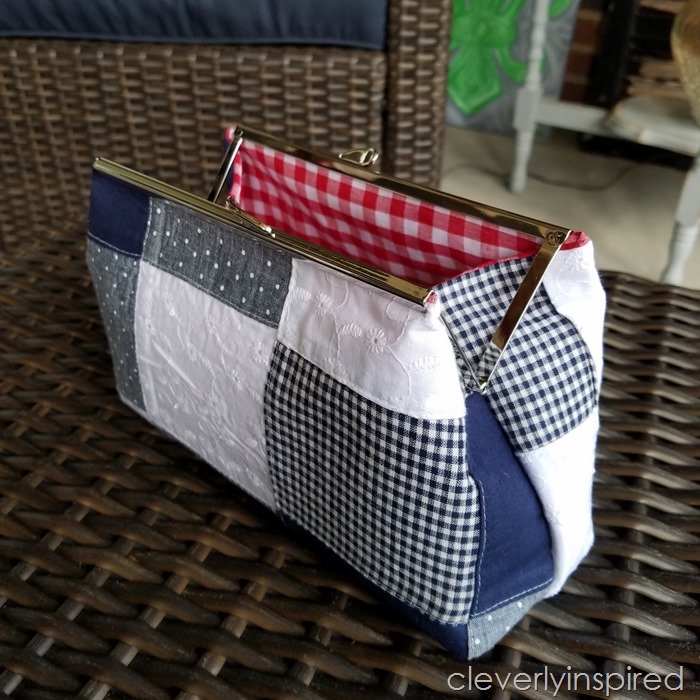 Another side….I made some super cute clutches this weekend….like this one. Locals can find them at LuluBelles…if you want to order just see my etsy shop :)
Have a great Monday!!!