I am a middle child. And the only girl.
I broke both of my wrist at the same time when I was in 6th grade. Gymnastics. Uneven bars. Nuff said.
My hair was short for the first 15 years of my life.
I have only been in love once…and I married him.
I was afraid of dogs as a child…until my dad brought home a golden retriever puppy from a business trip.We named her Muffin (cause preppy was all the rage:)
I lived down the street from Aileen Quinn (the original Annie) Legend has it that she had a crush on my brother.
I rarely clean my plate. Even if I love everything on it. I think it is my rebellion for having to clean my plate as a child. That is just my self-observation.
I have often thought of starting another blog that I just post nature photos on…but then I get worn out at the thought of maintaining another blog.
Our twins were split at midnight, so that have different birthday. My daughter is 11 minutes older…
I have a mark on my face that is permanent from being the the womb 27 days past my due date. I was due Aug. 1st and I showed up on the 28th. My finger nails were embedded in my face..and one mark still remains.
31 flavors overwhelms me so I usually just stick with Mint Chip.
I am an introvert. I think I have fought this idea for most of my life…always feeling like I should be out and about but really feel myself when I am at home with my people. I say that….but then I also love a night out with friends too….so who knows what I am:)
There are times when I think I have ADD….bouncing from one project to the next without completing anything….but I'm cool with that….it is part of my process I suppose.
People used to mistake me for her….hence most friends of my youth called me Winnie. I was once asked for my autograph…when that show was still popular.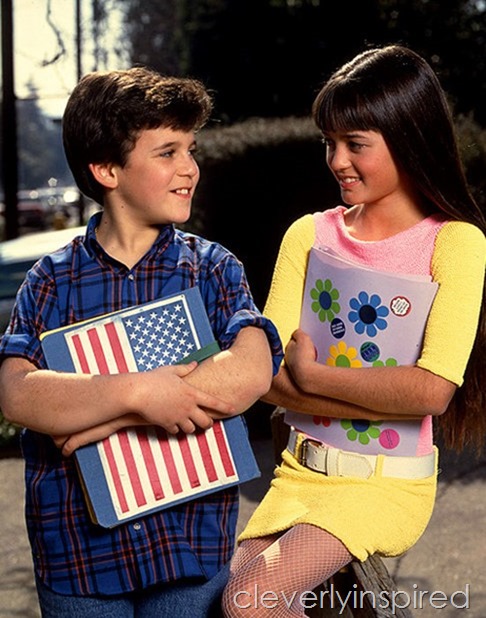 A HUGE shout out to my parents….who I called at 6:30 on Thursday and said "hey, want to leave with me at 7:30 Friday morning to spend the day cleaning and painting the lakehouse???" To which they responded…without even hesitating "of course…." I pray that I can always be as generous as they have been to me. Love you mom and pop:) Thank you soooooooo much!
Happy weekending:)
xo