Hi all! Lazy summer days are drawing to a close here. As usual….I am not wanting it to end quite yet. I have savored this summer so much. No alarm clocks, no real plans, no rushing…it has been so nice. My kids start 8th grade in a couple weeks. Yikes! I am going to take some time and enjoy the last couple days of summer with them. I will also be enjoying time with my best friend and her family who have traveled far to visit us. A great way to end a fabulous summer.
Here are some recent favorite post….in case you missed them. I will be back soon and will be sharing more fun DIY, recipes and crafts. Be clever friends:)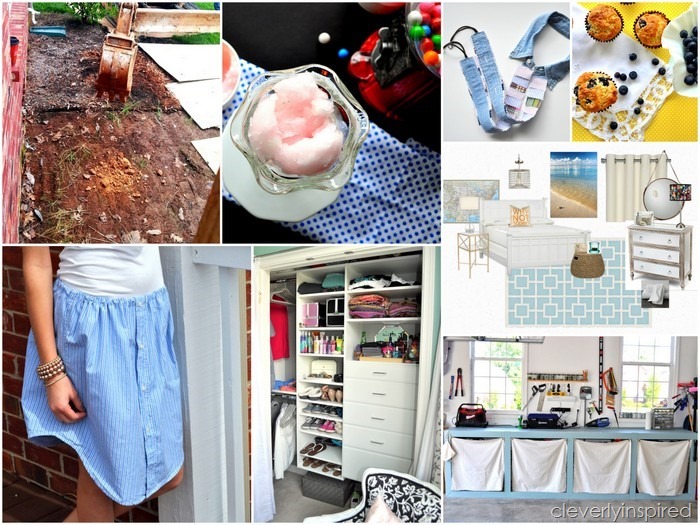 egress window//water ice//diy camera strap//blueberry muffins//guest room//upcycled shirt//closet makeover//garage makeover
If you have time…I would love to hear from you! What have you enjoyed here at CleverlyInspired the most? What post get you the most excited? What could I scale back on? I know sponsored post are not your favorite…but I hope that I make them worth reading.
I would love to hear from you ;) I know that your time is valuable…and I hope you know how much I love having you visit here. Thanks friends….
Be sure to enter to win $100 from my friends at True Value….perfect for a little fall updating!!
a Rafflecopter giveaway
And my friends at Wonderful brands are giving away this fabulous prize pack loaded with healthy snacks! a Rafflecopter giveaway