This Mother's Day, I'm working with Clever Girls in support of Macy's Heart of Haiti to shine a light on the "trade, not aid" program, which provides sustainable income to Haitian artisans struggling to rebuild their lives and support their families after the 2010 earthquake.
It's not everyday I can sing the praises of my Mom on this blog. So I welcomed the opportunity when the Clever Girls Collective asked me to write a post about motherhood.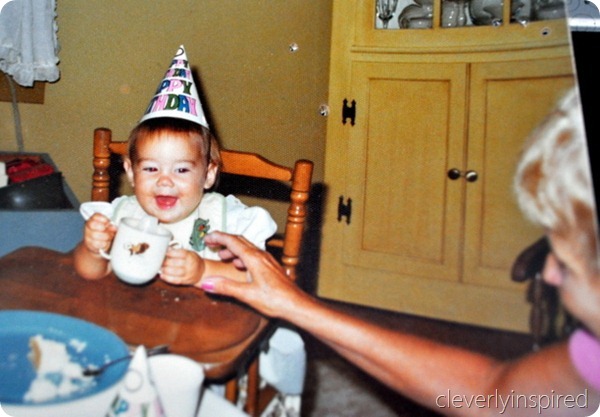 (me…on my first birthday..no doubt raising a bit of he$$ with my sippy cup as my Grammie trys to catch it…ps…the yellow corner cabinet was built by my dad….it is in my family room now and has been painted white.)
Let's just say…I learned how to be a mom from a professional. My mom means so much to me…and like many of us caught up in the daily tasks of everyday life…I don't tell her nearly enough. She taught me how to be well-mannered, respectful of others, kind and patient…as most good mothers do. She too learned from a pro…my Grammie was my hero….she always will be.
But she also taught me how strong I really was…especially when I didn't know it myself. She (and my dad) created a home where I was taught to truly believe in myself. No ideas where silly…no task was out of my reach. When you grow up believing that you can try anything….you do just that…you truly believe in yourself. Even when you fail. And I failed many times. The encouragement of my parents is always in the back of my head.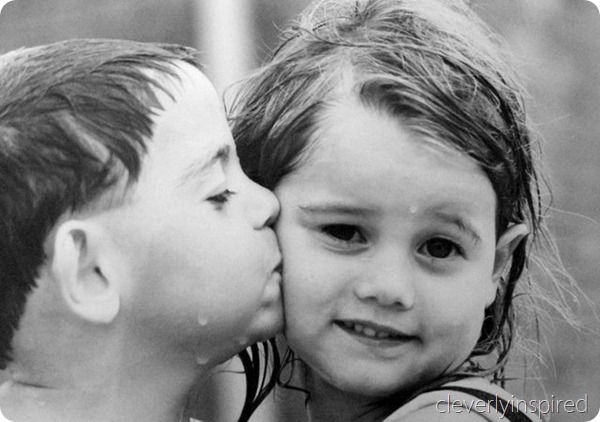 This is something I hope to pass on to our kids. Be kind, be courageous, be respectful, do your part, learn from your mistakes and try again.  Try…and try again. Believe in yourself. Because when you have instilled that…it will carry them through. Through friend troubles, job troubles, life troubles….when you give them confidence…it really is the greatest gift of all.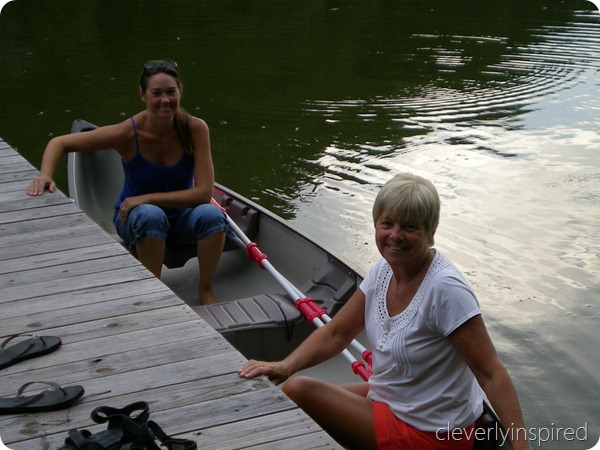 So on this Mother's Day coming up…I encourage you—tell your Mom..or "mom figure" in your life what they mean to you. What they did right. Everyone needs to be validated. Everyone likes to know they made a difference. And it's a free gift! :)
Love you Mom ;)
And sending lots of love to the other Mom in my life…my fabulous mom-in-law. You are such a blessing to me. Thank you for all your love and support. Truly means the world to me. :)
What is Macy's Heart of Haiti? Heart of Haiti is a "Trade, Not Aid" initiative launched by artist and social entrepreneur, Willa Shalit, The Clinton Bush Haiti Fund and Macy's. Already, Heart of Haiti has led to employment of 750 artists in Haiti, providing financial benefits for an estimated 8,500 people in the country.
Each item is a one-of-a-kind design and handmade by a Haitian master artisan from raw materials such as recycled oil drums, wrought iron, papier-mâché and stone. The collection features more than 40 home decor items including quilts, metalwork, ceramics, jewelry and paintings and is made almost entirely from recycled and sustainable items such as old cement bags, cardboard, oil drums and local gommier wood.
Heart of Haiti products are available online at Macy's.com.
Thank you to Macy's Heart of Haiti for sponsoring my participation in this "Share Your Heart" promotion. I was selected for this sponsorship by the Clever Girls Collective. All opinions expressed here are my own.