It is zero here today. So that's fun….kids off from school after a two week Christmas break….it is kind of nice to get one alarm free morning though. Hope you are staying warm and cozy wherever you are:) Today I am sharing a few more tips about our painted hardwood….
A little update…on the floor. Just to keep things transparent and real here on the ole blog. I will begin by saying….I love my painted floor. I would paint it again…and twice on Tuesday. I love the feeling it brings to my kitchen and foyer. But I wanted to share with you….a little update…in case you want to tackle this project too.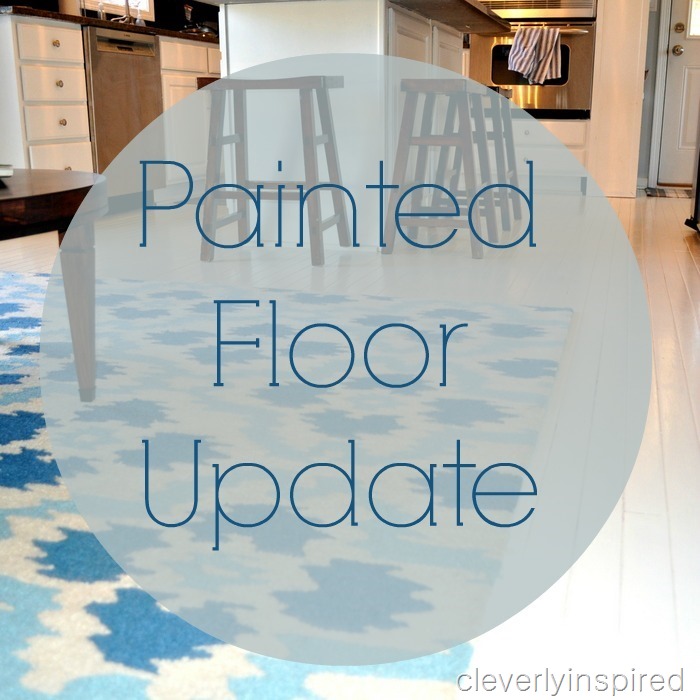 As the title states, my floor is not perfect. But for me to love my floor…and everything in my house for that matter…it doesn't have to be perfect. Actually…I tend to like things more when they aren't perfect.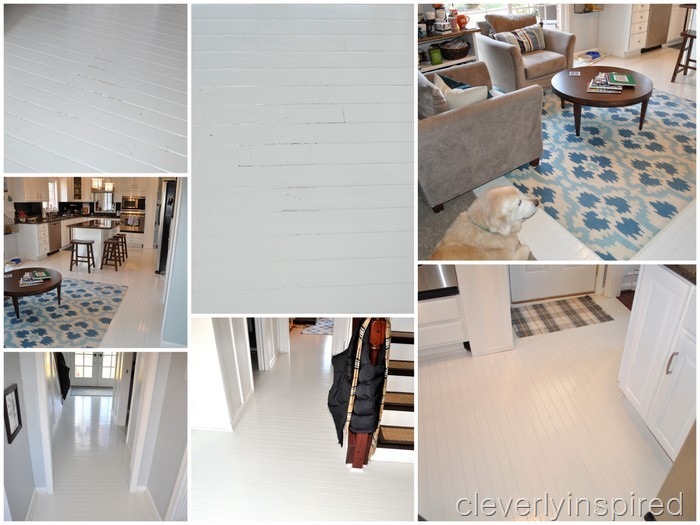 Some folks would see these scratches on the floor and start huffing and puffing about how to fix them….but for me…when I see these scratches on the floor…I think of my sweet Putter dog laying there. It is his house too…and just because there are a few nicks and scratches on my floor doesn't make it any less beautiful. I realize it might not be for everyone…I realize that all might not see the "beauty" in my floor now that it has a few "imperfections"…but that is ok with me. It's not their house. It's our house.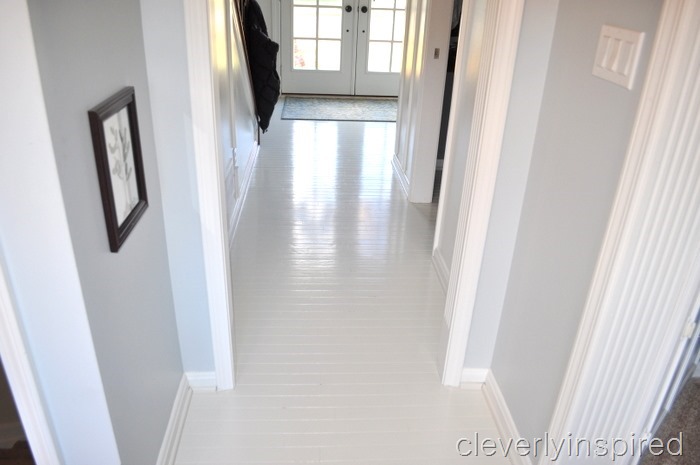 If you recall…I only did two coats of paint….I would say that three coats may be a better choice if you wood floors are originally a darker color like mine were.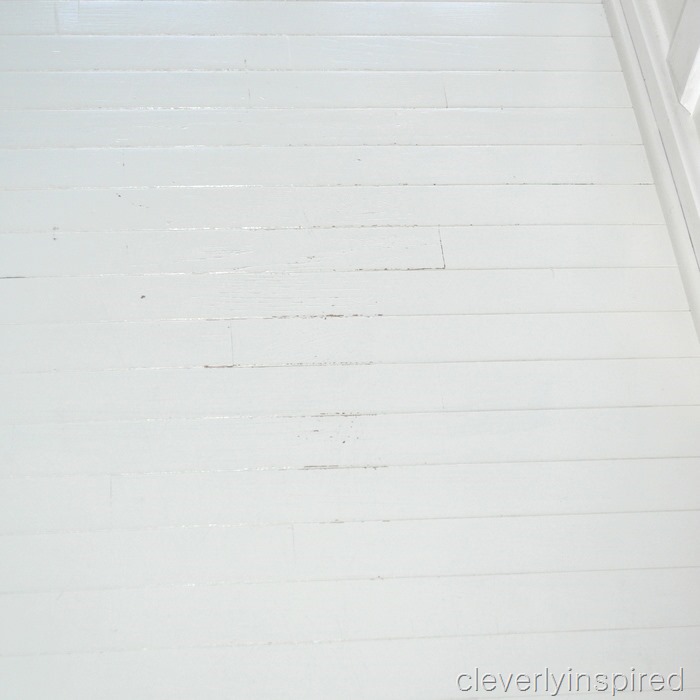 There aren't a whole lot of scratches….but I wanted to be sure you knew what you were getting into if you chose to paint your floors too. And I want to say again…I would paint them again…we all love them and the feel that they give to the whole first floor. I found the rug on RugsUSA…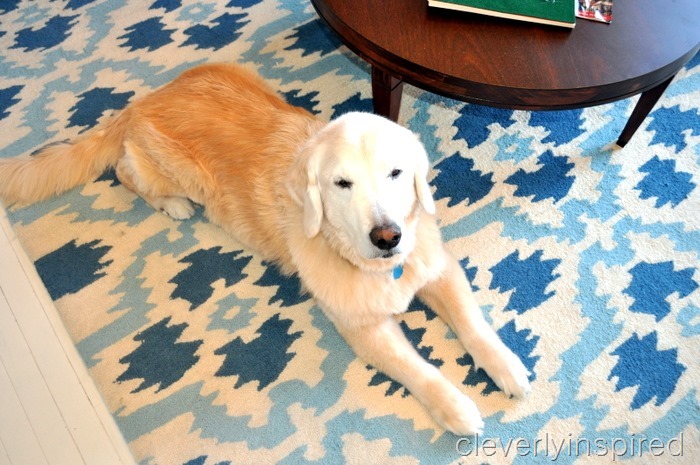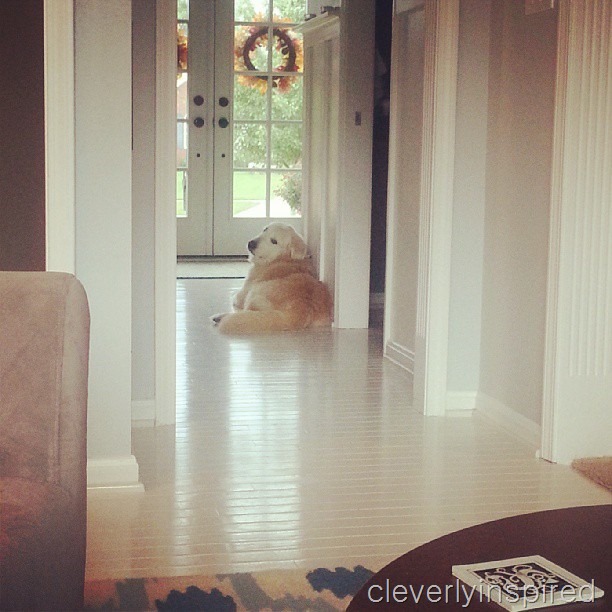 Check out the facebook page today….a reader shared her painted hardwood on there….amazing transformation!
Here is the entire series if you want to see the before and afters….
Have a great Monday friends!