Hi all! This is a great meal for fall when the kids are in and out with sports and the weather cools off. Is the weather going to cool off? Feels like summer here now. Boo…I miss my boots….
20 minutes. That's it….if you have 20 minutes you can make these for your family. They will love you…I promise…just a little bit more than they did before. The meatballs can also be cooked up on a Sunday and either keep in fridge for later that week….or freeze for a couple of months. So easy…and homemade…mmmmm….(fyi, these pics will not win any awards…taken with my phone very quickly)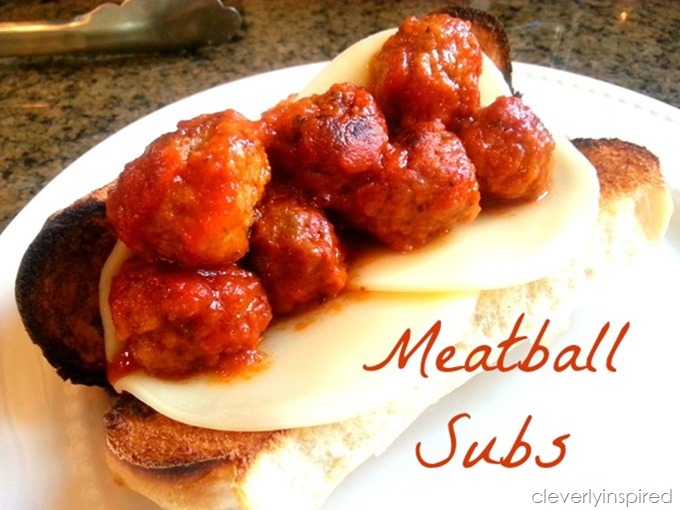 I use a very basic meatball recipe. I talked about them years ago on the blog….for the meatball sub….make the meatballs mini shape so that they fit nicely on your toasted bun. Toasted bun….moving on….
Combine the meat…brown in a pan with a bit of olive oil. Add in your favorite sauce and cover to simmer meatballs for about 15 minutes (or as long as you like) the steam from the sauce will cook them through and make them like a bit of heaven here on earth.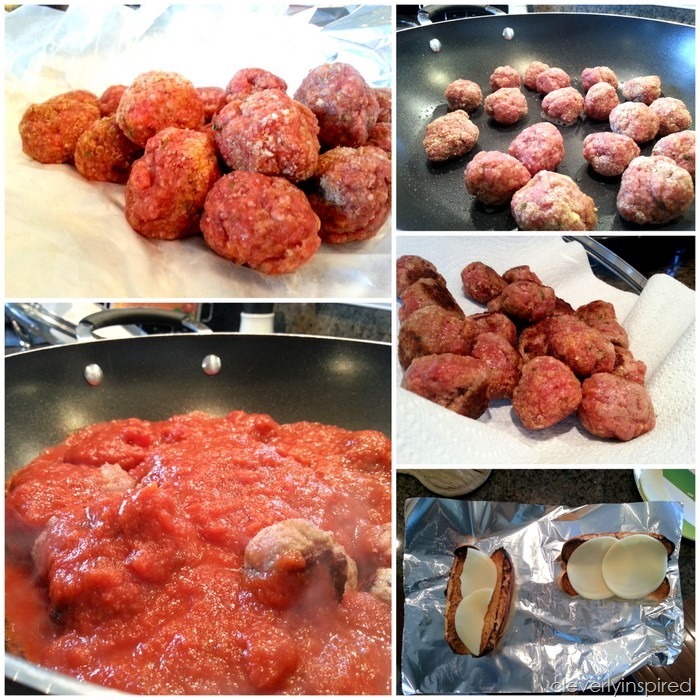 Meanwhile get your buns ready to toast.
Again..toasted buns….I know I'm mature.
We like provolone on ours. Place the buns under the broiler for about 3-5 minutes…top with cheese and return to oven to melt a bit.
Get your balls on the buns and your done.
Sorry. Had to be said….
Enjoy:)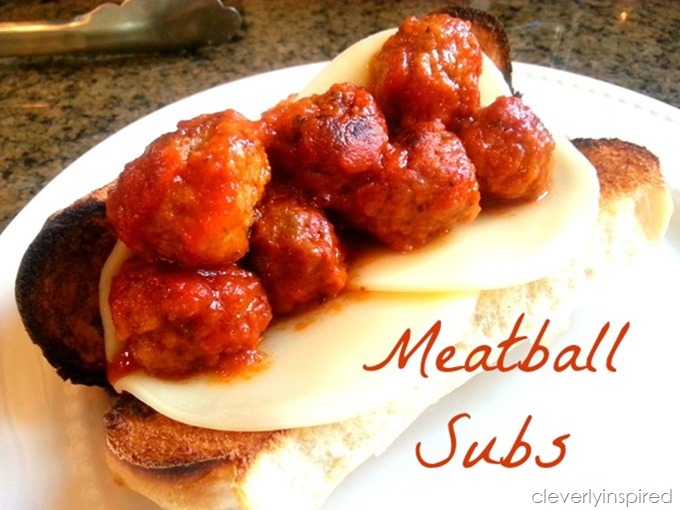 Weeknight Meatball Subs
Ingredients
1.5

lbs

ground chuck

makes about 15 meatballs or 30 small

2

T

worshershire sauce

1

egg

1

T

milk

1

clove

garlic minced

1/4

cup

Parmesan cheese

1

cup

Italian bread crumbs

1

tsp

salt

1

tsp

pepper

1

T

olive oil

Extra large jar of a favorite spaghetti sauce.

Provolone cheese

Sub buns
Instructions
In a medium bowl...whisk egg, garlic, parmesan, salt, pepper, milk.

Add in ground beef and combine with your hands just until incorporated.

Shape into 1 inch size balls.

Over med/high heat, add oil to pan. In batches, brown the outside of the balls.

When all are browned, add sauce in the pan, turn to low and cover and simmer for 15-30 minutes.

Brown buns under broiler. Melt cheese on the top. Add meatballs to your sub!