Did you watch the SNL Christmas special this past holiday? It is so completely inappropriate but the Alec Baldwin "sweatie balls" scene….makes me laugh so hard. And sadly whenever I make these I think of that skit. Youtube it if you missed it…12 year old humor…but still…
These make ahead sausage balls are great for a rowdy hungry crowd. You can make them and freeze them…a perfect anytime snack. I like this recipe because there is no biquick required….simple ingredients…Even though football season is over…make them up this Sunday and be a little lazy:)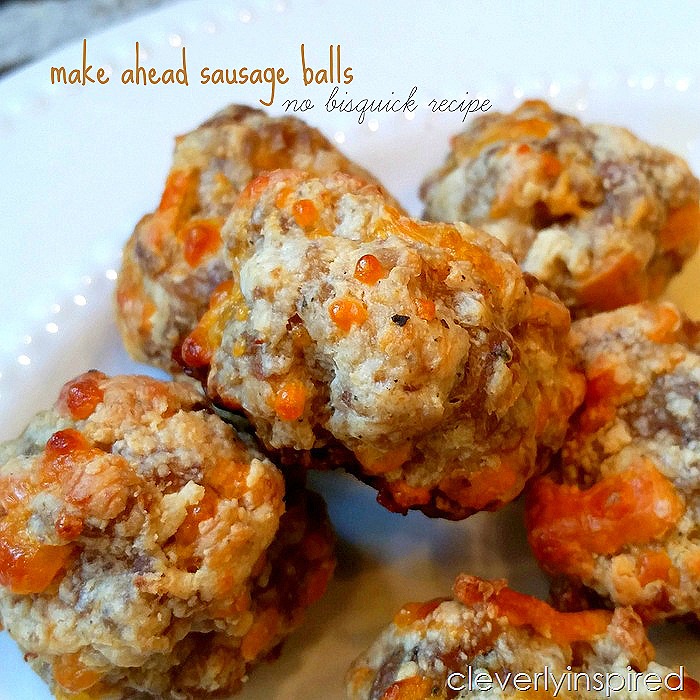 I realize the majority of the world has had/made a sausage ball. I tweaked my recipe a bit and they were so good this year I had to share. I make one batch of these….freeze them before baking (you can just bake them right away)…and pop as many in the oven as I need. They are hearty and a crowd pleaser. A stand mixer with a dough hook makes the job that much easier too….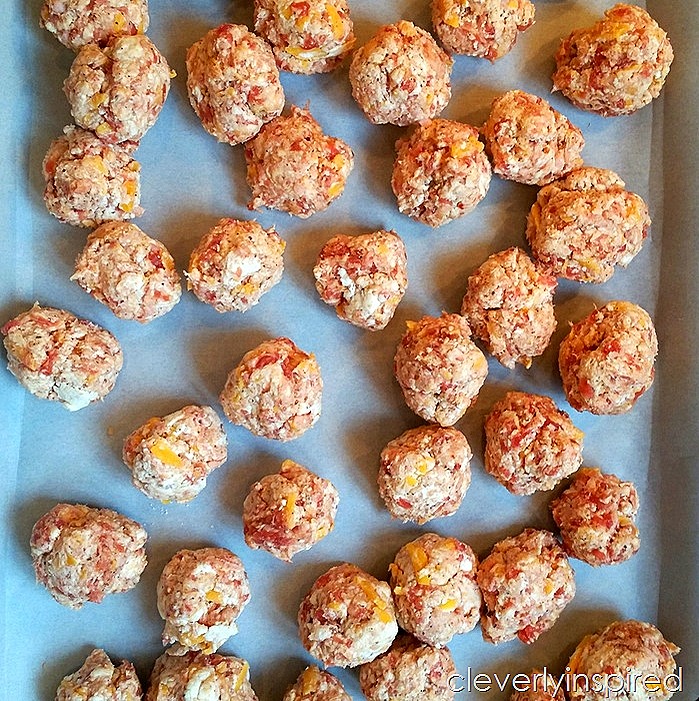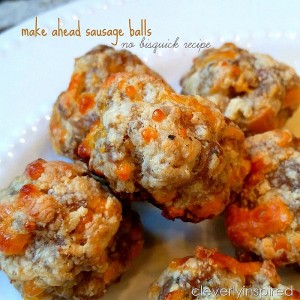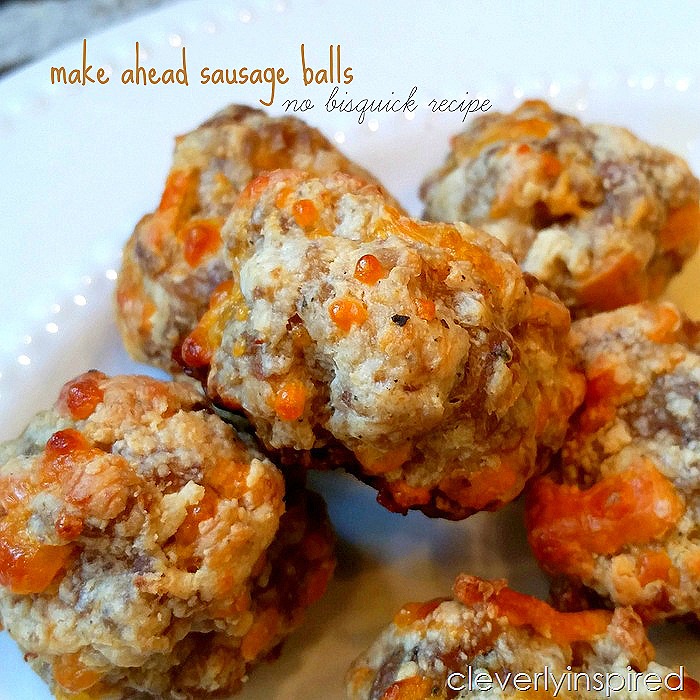 Make ahead Sausage Ball recipe
Ingredients
1

lb

hot or mild ground sausage

8

oz

1/3 less fat cream cheese

4

oz

cheddar cheese shredded

1 1/4

flour

1 1/4

t

baking powder

dash of salt

1

minced garlic clove
Instructions
Heat oven to 400. Combine all ingredients except sausage.

Slowly incorporate sausage (I use my stand mixer with the dough hook)

When ingredients are blended....form into balls.

Either freeze at this point...or bake.

Cook for 20 minutes on a parchment lined cookie sheet.
I think I might heat some up for lunch;) With a salad of course…:) Pop in this weekend on instagram. I will be sharing some more behind the scenes of the charity playhouse:) Also, look forward to next week…I am going to be doing a favorite things giveaway! It is time to give yall back a little something for coming to visit me here everyday:)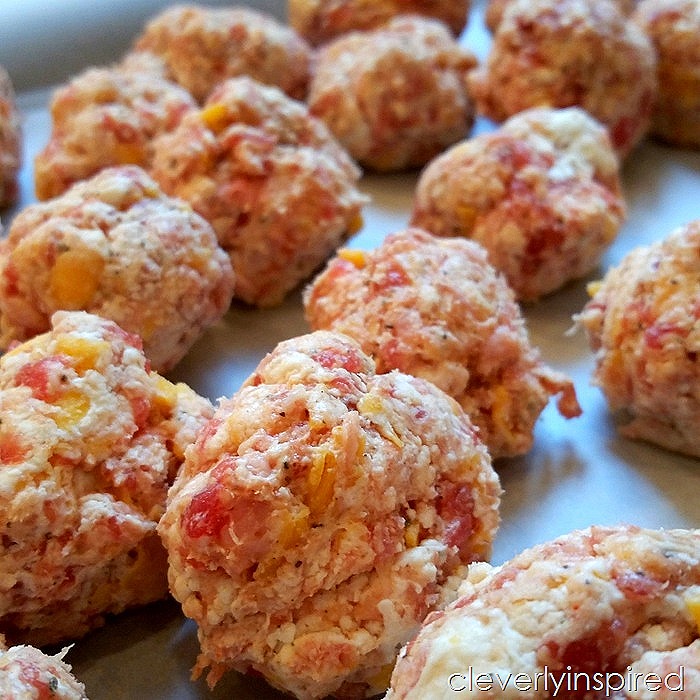 Have a great weekend friends!
xo