A while back I shared with you a ranch house that belongs to woman named Dawn I came in contact with through my builder. Her house was in need of some updating on the exterior so I helped pick out some exterior colors and her house looks fresh and new now! It made such a difference to the outside…so warm and inviting now just like the people who live inside! In a roundabout way I came to be on a "committee" for a charity playhouse event that our local Home Builders Association along with Kosair Children's Charities put together. There are 2 playhouses this year and two very deserving families will receive these houses. Dawn and her kiddos will be getting the playhouse that I am working on with local builder Pat Durham along with my friend Mark Simpson who built our house. P.J. Moore from L&N Credit Union also has been lending a hand.  It has been a lot of fun seeing this playhouse come together.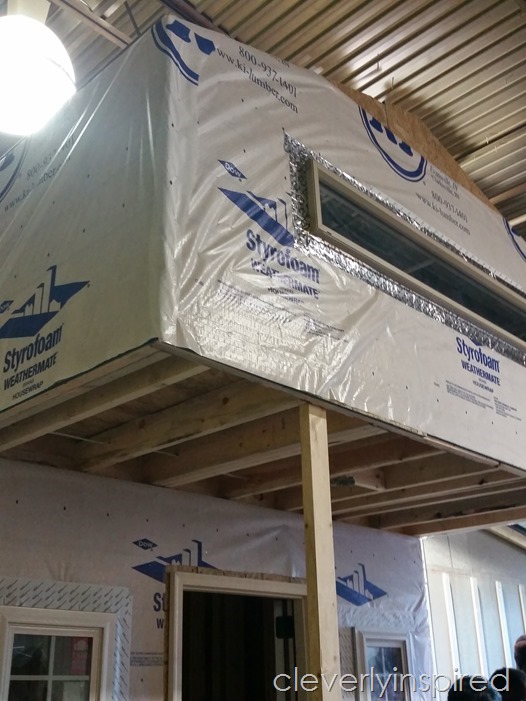 This past weekend we all met down at Youth Build to see the structure. Youth Build is a local organization that helps troubled teens get back on the right track by giving them a skill like construction. These homes are coming together with lots of loving hands and it is so fun to be a part of it all!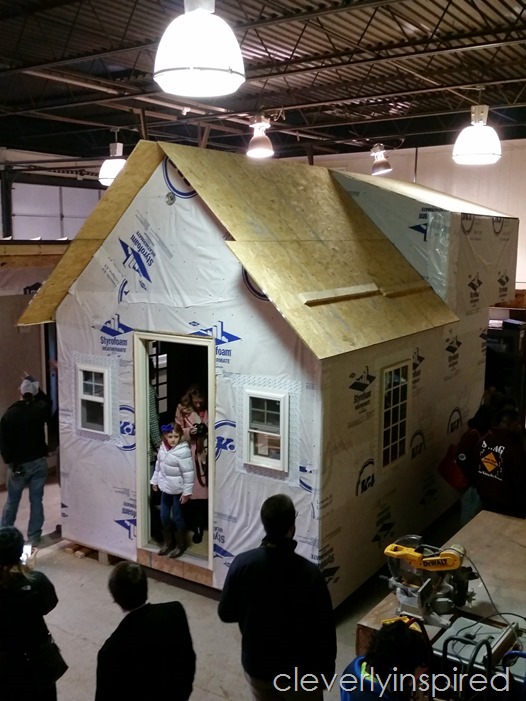 Right now they are at the framing stage… along with the windows and the doors. To try to explain this house to you you're going to need to put on your creative hat! One of the little boys in the house is infatuated with the Catholic Church. He can say the whole Mass in Latin…he is just 7 years old. Noah is an extraordinary young man. He constantly is playing church and is at peace when he is in church. So that being said, half of the playhouse will be a church….so when you walk inside you will feel like you are literally inside a tiny church complete with pews and an altar and all of those things that are in a traditional old church.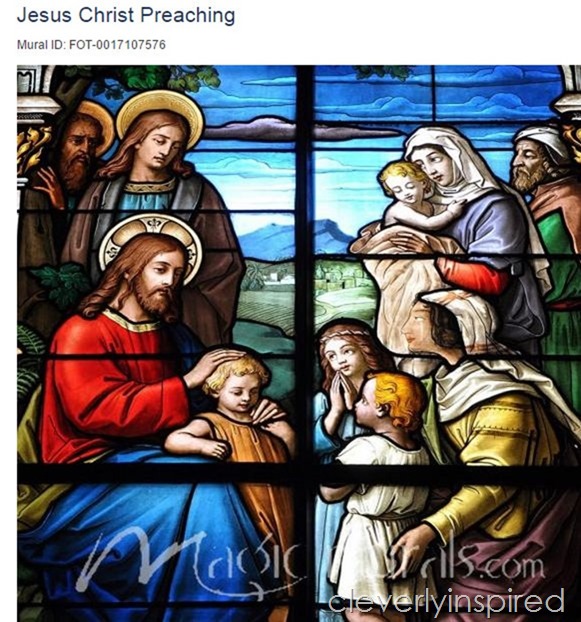 I am working with a local stained glass artist to incorporate some mosaic glass windows…along with some other cool touches. It will be a very inspiring space.
The other side of the house will be at train station because Noah's brother Gabe loves trains and everything that has to do with trains.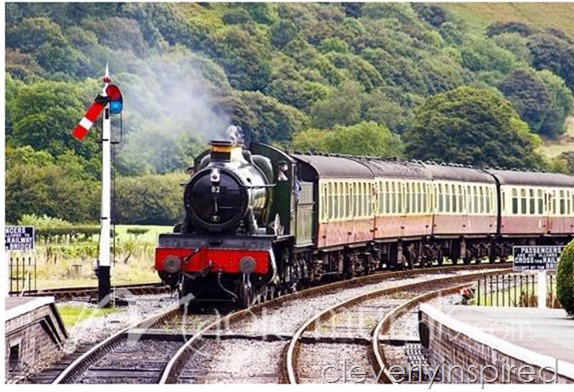 source magic murals
His area will have a loft with an area for sleeping, reading and playing. The downstairs area will be a room for ticket punches, bell ringing…and lots of other pretend play train items.  I have a challenge ahead of me because I am working with incorporating both of the young men's favorite colors along with their passions that are completely different. You won't see the train station unless you go around the building to the train station part and you won't see the church unless you go around the building to see the church. If you can imagine a house that has completely different opposite ends… that's basically what this little Playhouse looks like.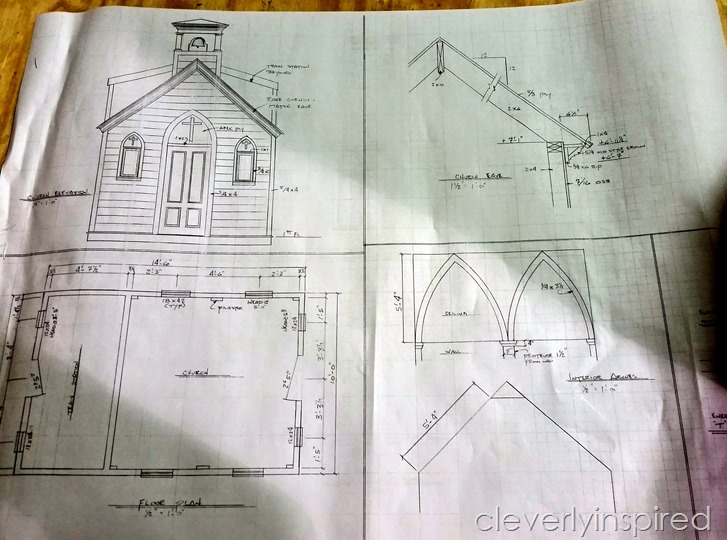 I have already picked up several fun and unique items for these little boys….and I am so excited to share this process with you. If you are local to Louisville you will be able to see this play house live and in person at the home builders remodeling show on February 26 thru March 1st. I hope to meet you there! I will be there for the big unveiling on February 26th. Until then I will be sharing little bits and pieces along the way of how I'm going to incorporate all of these creative ideas into one unique home.
These playhouses come together by loving hands all 100% donation….if you are in a giving mood..we would love your help! You will be apart of a very special families lives! Here is the link to donate now…
More soon!!!