Another title for this post…"Complete Brain Dump…"
So several months back…we started to get some flyers here and there…from realtors interested in our house. It happens often around the street where we live. We are in a top school district, our street is a large cul-de-sac, and there are no less that 49 kids that are under the age of 17…yes, 49. We have been so blessed to have lived here for 11 years. Some of the greatest and truest friends…are right here on this street…which is the reason we would never move very far from here.
Fast forward to about a month ago…we received another letter and thought…What if? What if we didn't update the master bath…or bump out the kitchen…add a front porch…or fix up another bathroom for Emily—what if we found a house that has all those things that we have dreamed about doing to this house…and it was right around the corner?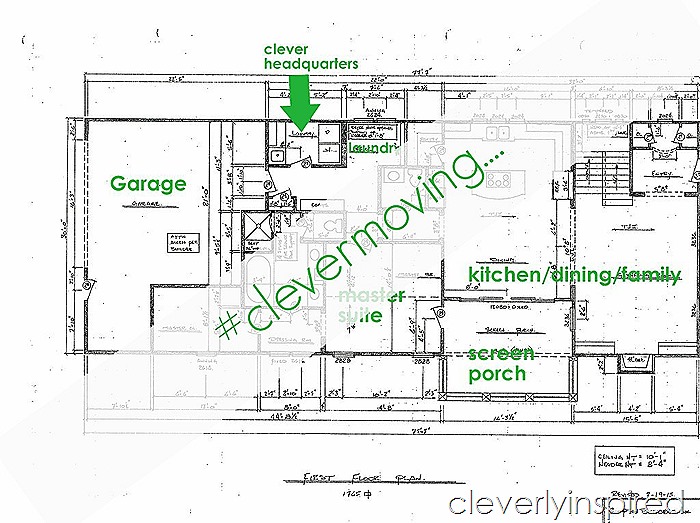 So we began to leisurely drive through a community right across the street from ours called Norton Commons (you could ride a bike there…it is so close.) It is a very unique neighborhood…described as a "Live, Eat, Work, Play" community..we have always loved it! There are pools, businesses, live/work housing, shops, restaurants, music festivals, farmers markets, YMCA…all within the community. With front porches and swings…and bikes…walking trails. Very pedestrian friendly. You have super mega houses, condos and townhomes, traditional, southern, and all totally unique all built by custom builders. It is a very neat concept. We had a realtor friend come by (hi Stephanie!!…who is also a faithful clever-reader:) and give a look at our home…to get an idea of what we would sell for.
Fast forward a couple weekends…we took a "Sunday drive" through Norton Commons and came across a home that was being bricked. There was a flyer out front…so I grabbed one and we went inside to take a peek. It was as if the builder was in our head…and designed this floor plan specifically for us.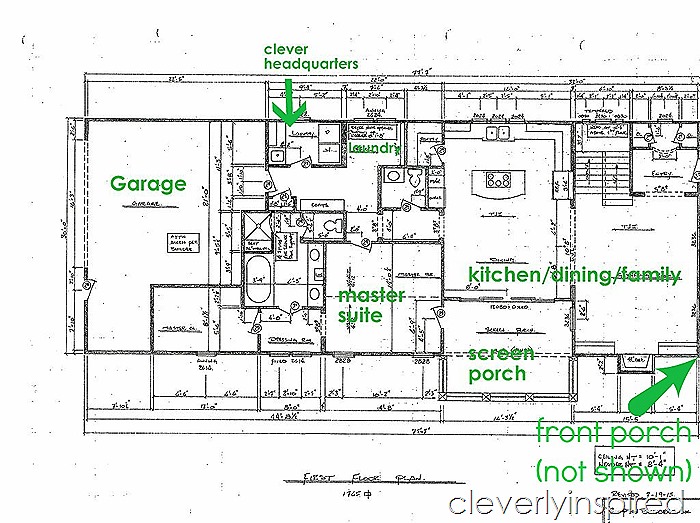 Come to find out, this custom builder never builds the same home twice…and each plan he builds for a specific "family" in mind…very cool. Plus, we found out when we met with him that he is also a UD Flyer! (Win win!). I will share all the details with you soon about this….but this home truly is made for our family. First floor master suite, large kitchen/dining/family room space with a screened in porch off kitchen. Great space upstairs for our kids with 2 full bathrooms and 3 bedrooms…along with a loft space for computers. The front has a large covered porch…on my wish list forever. We love that the spaces are all very usable and not over-blown. With just a few hundred sq.ft. more than our home now, this new home isn't necessarily a whole lot more space…but all very family friendly space. With the deletion of a formal living and dining room….you have a lot more space for the kitchen and family room. It is how we live. Comfortable, casual and approachable rooms.  The builder will be finishing part of the basement as well. There is not one thing we would change about this home. So we acted on it! It seems like a very natural time for us to move. Our twins head off to high school next year….so we are all up for a new adventure:)
Our new home will be finished June 1st….so you and I are going to be picking a lot of finishes in the next few months! I hope you will help me!!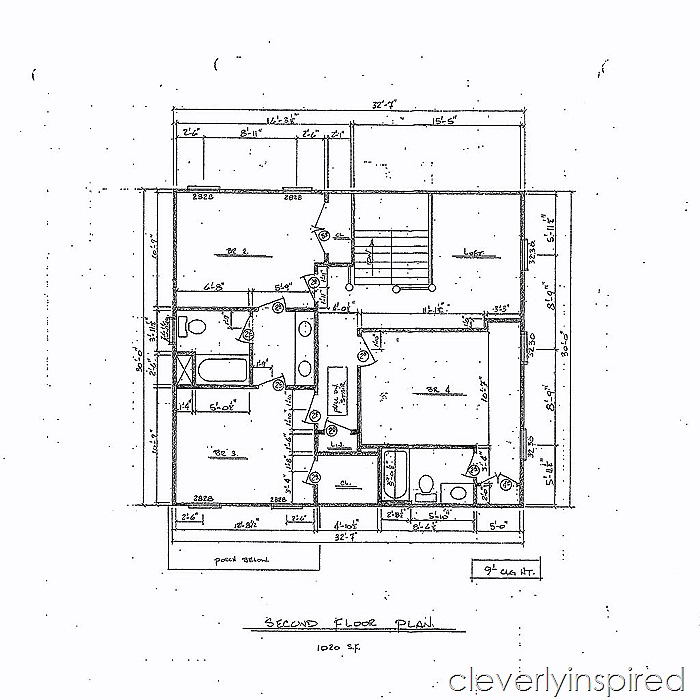 Cabinets are first up…..I have been filling up my Houzz files with all sorts of inspiration. Here are a few ideas I am considering…I think we can assume that I like white cabinets;)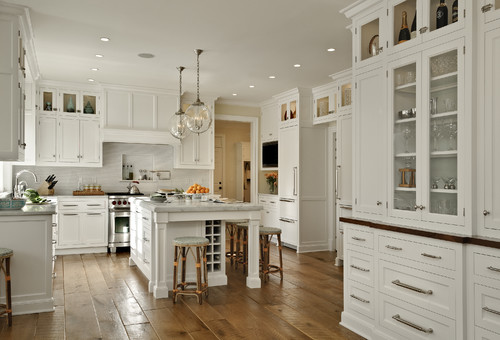 We love the rustic feel of this random plank hardwood floor….it has so much character and warmth.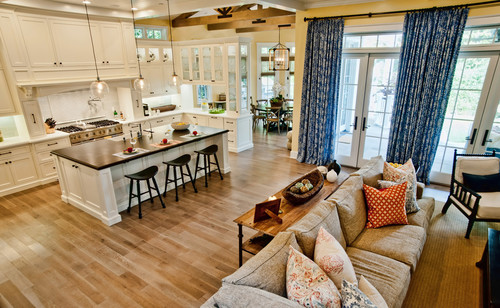 The idea of large glass pendants….seeded "bubble" glass cabinets and hardware that is casual but yet stately…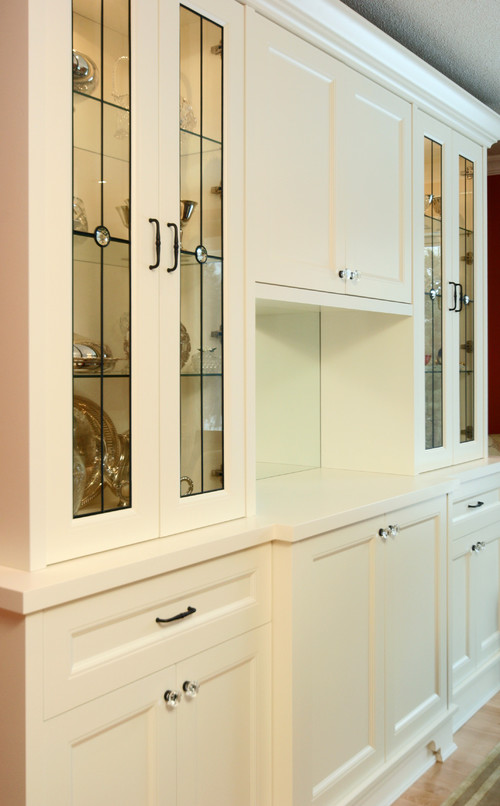 So….you can follow along #clevermoving on Instagram and Twitter….I will be sure to share on here too!
BTW….this doesn't mean the the DIY, crafts, projects are over and done with here at CleveryInspired….I will be still up to some really fun stuff…may just not be on our own house quite as much:) Please stick with me to find out…:)
If you are local and interested in moving to an incredible house…and neighborhood…please contact me and I will give you the deets:) We have already showed the house a few times…and it just went up on Saturday evening. Hoping that is a good sign:)
xo