Not too long ago I told you about a project that I am working on with our builder/friend. I wanted to show how amazing her home looks now that it is painted. It will never cease to amaze me what the power of paint can accomplish. This home is now the show house on the street. The greenery pops against the creamy yellow and the gray door makes it look updated.
I know you love a good before and after as much as I do….so here are a few pics to see for yourself…
Sherman Williams was generous enough to supply all the paint for Dawn's house. I had no trouble selecting the colors from their color chart.
Trim: Pure White SW 7005
Brick: Crème SW 7556
Door and window frames: Software SW 7074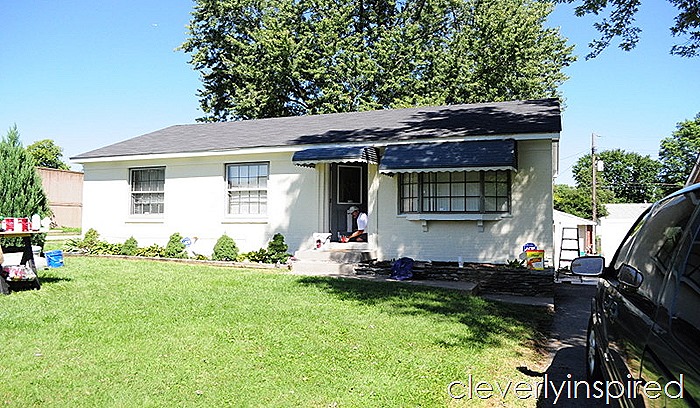 The house just looks so happy now! We were lucky enough to also get Dawn some new gutters. We chose gray to match up with the new shutters and window color.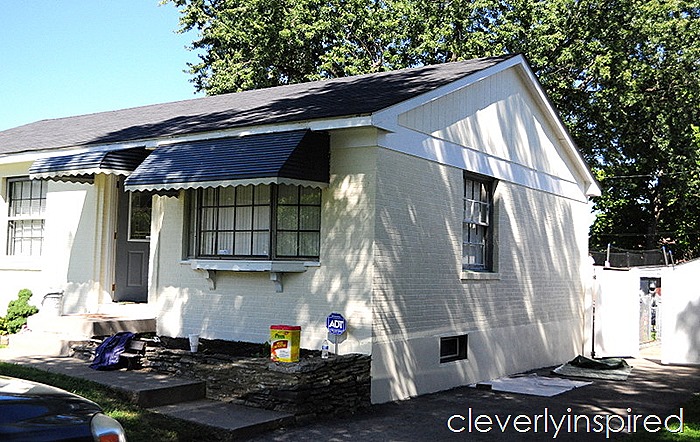 The awnings were already this charcoal color….so by picking a color like Software….we were making them kind of flow all together. The white trim really cleaned this house up!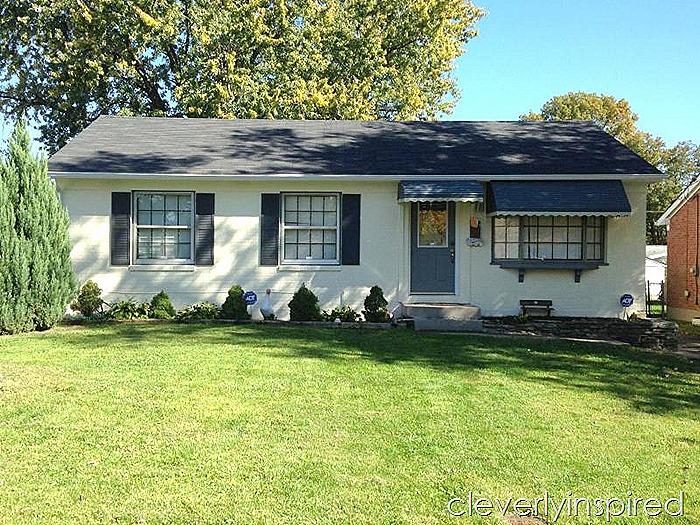 I will bring you more news about the playhouse we are building in the back….it really is going to be incredible!
xo