Too many frickin pillows….seriously the pillows are going to take over our house. I was in a desperate need to clean up and declutter this week and these random pillows almost made their way to Goodwill. Instead, I came up with another purpose for them on the front porch. If you don't have any random pillows laying around…and you want to make some of these for your front porch, check the local garage sales this weekend—I am sure you will find something that will be good enough to recover for the porch.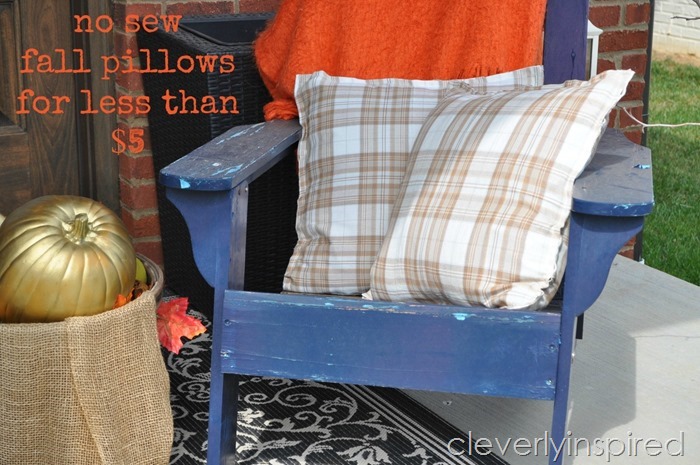 You could recover a pillow will lots of different things other than a yard of fabric. I have used sweaters before…and placemats…but today I am using an inexpensive 4 pack of fabric napkins that I found at Homegoods. I like using the napkins because they already have a seam—easy to just glue together and getter done! I used my super hot glue glue (key for this to bind fabric is that the glue should be piping hot…it's fun to make up new words when it gets on your fingers;)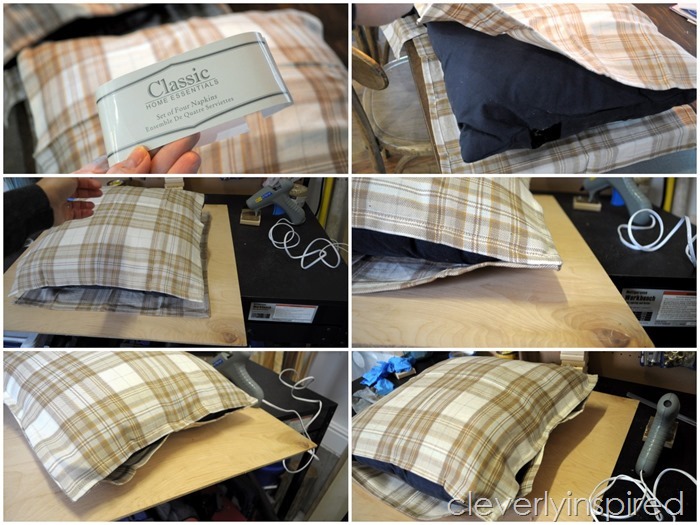 All you have to do is sandwich the pillow in between the 2 napkins. Starting with the corners, hot glue each one and then glue the center points together. Continue until the fabric is closed up.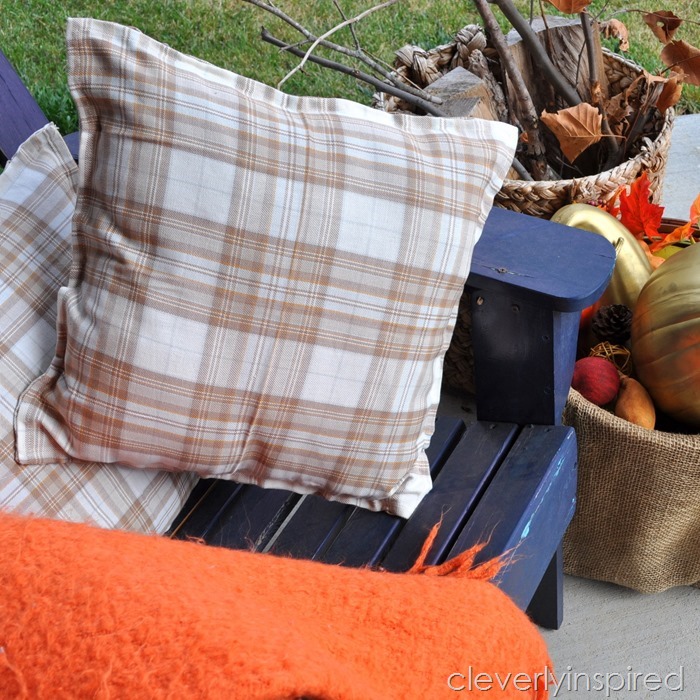 How flippin easy is that??? Am I right?!?!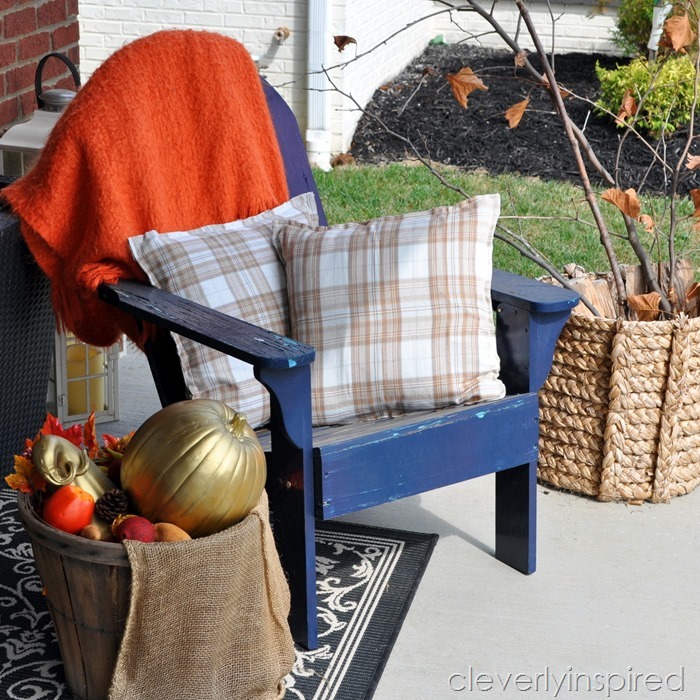 Think this weekend we will continue on getting some fall things out and I will share more next week….
Hope your weekend is filled with warm apple cider, football and cozy, happy fall things:)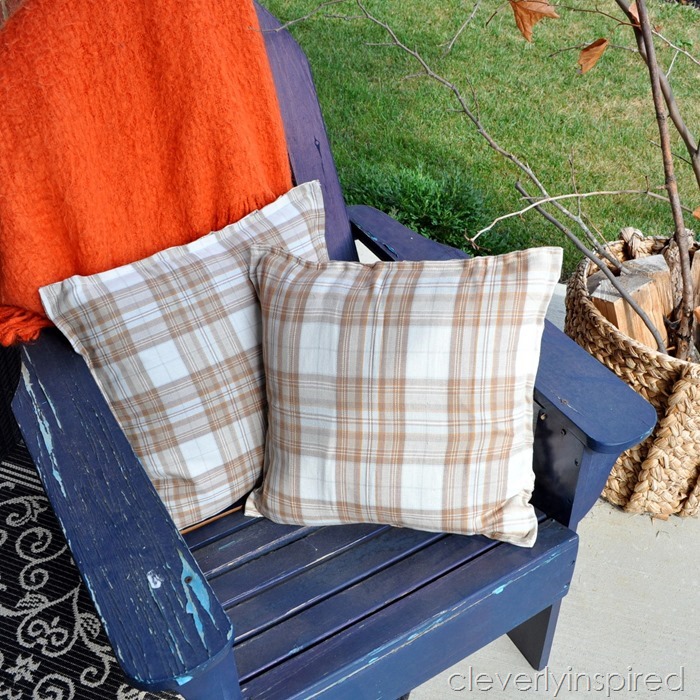 Now go find some cheap napkins and get to work:)