Well….we have reached the end of the Homearama tour! Finally have made it to the remaining bedrooms of the showhouse that I worked on this summer with Mark Simpson Builders. If you are just now catching this, be sure to look on the sidebar for a complete wrap up of the posts that I have shared. This home has 3 full bedrooms and 2 full bathrooms along with a extra wide hallway and a gaming space. This home has a nice separation of space for the kids and parents. Everyone has their own little space….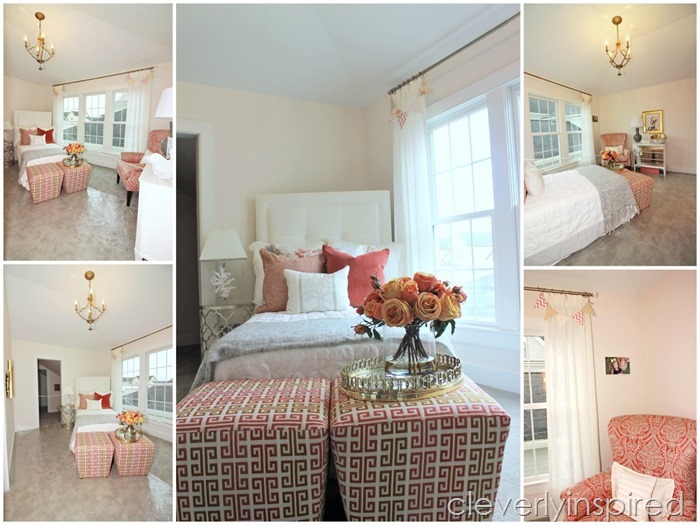 I didn't spend a lot of time/money really going all out on these rooms for a few reasons….one is there were 26 homes in this homeshow and some folks don't even go upstairs….another reason is we really wanted to showcase Ethan Allen. I did a few little unexpected things…but I mainly kept these spaces very simple.
The girls room featured a cozy twin bed, reading chair and a couple ottomans. Not pictured here is a little reading nook that is behind the bed wall…leading to the closet. The color in here is Pinkish by Sherwin Williams (a slight coral pink color). All the furniture is Ethan Allen. Sweet little chandelier from Brecher's in Louisville.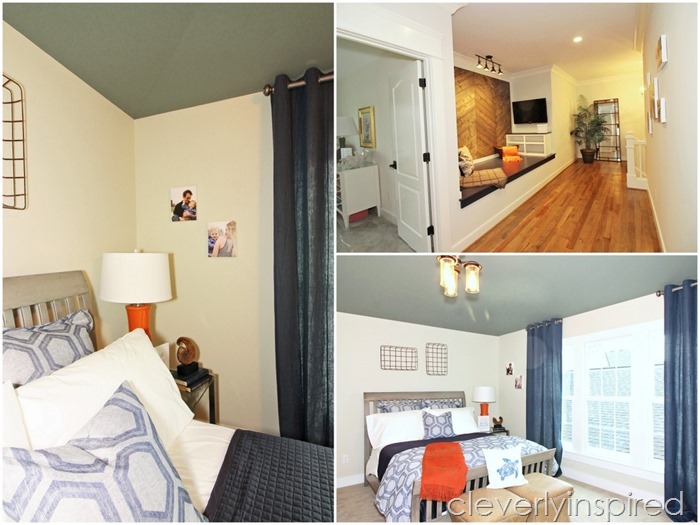 The boys room is painted Wool Skein by Sherwin Williams and the ceiling is Dried Thyme (SW). We did hang a hammock chair in the corner (can't see it here;)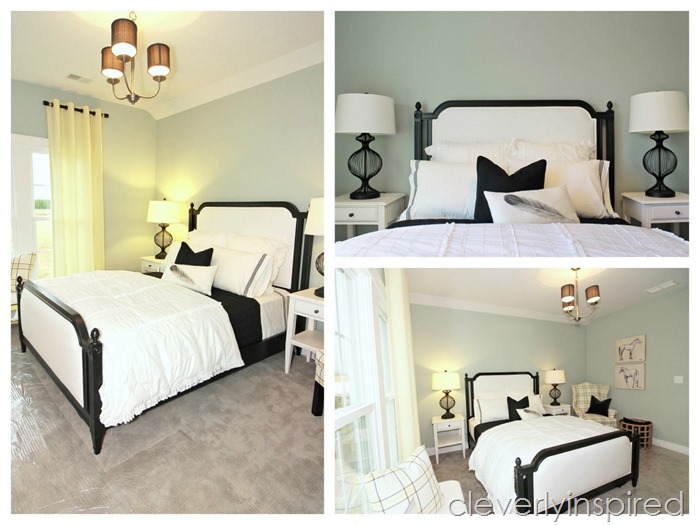 I love the guest room color…Comfort Gray by Sherwin Williams. This bed looked so good against this wall color.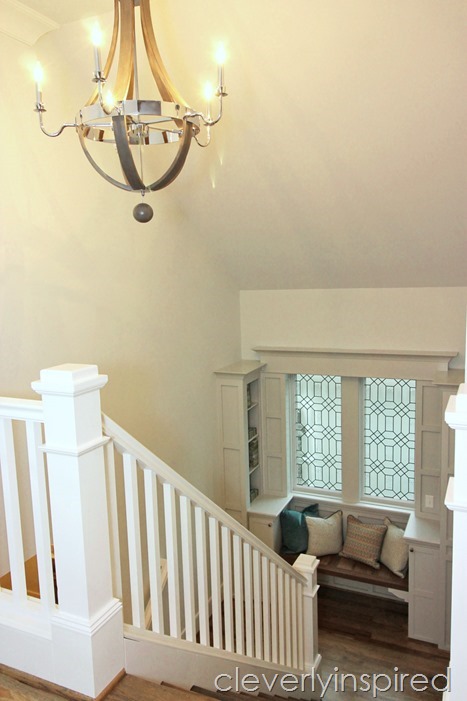 As you come up the stairs, you will come to this great little landing spot. A sweet little spot to display favorite books…the leaded glass windows are fabulous in person….
Let me know if you have any questions about this house that I haven't covered. This home is still available for sale along with a few others from this homeshow—you can ask for a private tour and it can be yours:)