I finally get to show you all the goodies I have been working on for the past year with builder Mark Simpson on this year's house #15 at Homearama. I am using a hashtag so that you can easily search post that I have written or pics that I have shared of this home.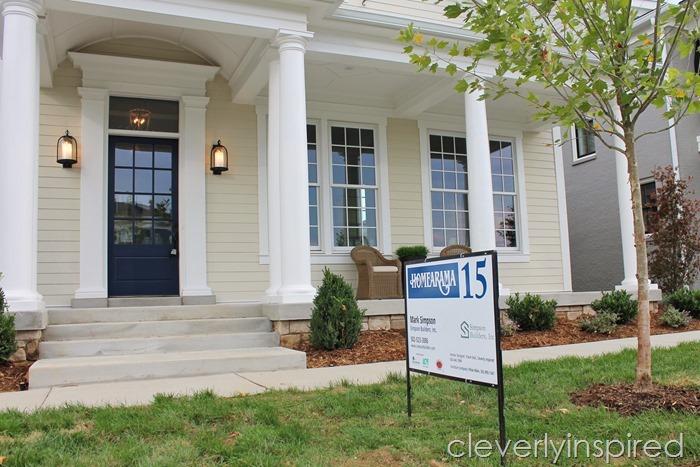 The foyer in this home is unique for several reasons…one being that we actually have a foyer. Most homes in this neighborhood do away with a proper foyer to give more room to the family room. I love walking into a home and having a room to be greeted in…this foyer is so welcoming, unique and classy.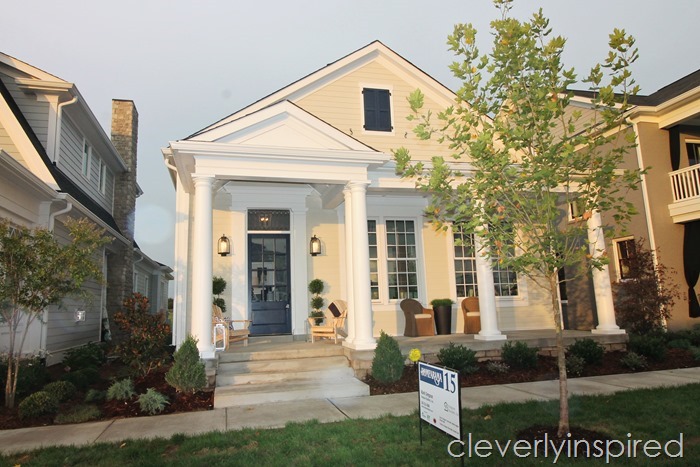 House number 15 boast a beautiful transom window above a super large front door that is painted Naval by Sherwin Williams. The door sets the stage for entry into the foyer. The first thing you see is this diamond trimmed out wall that is painted Steel Wool by Benjamin Moore. (all furnishing are Ethan Allen, accessories are Madhouse New Albany)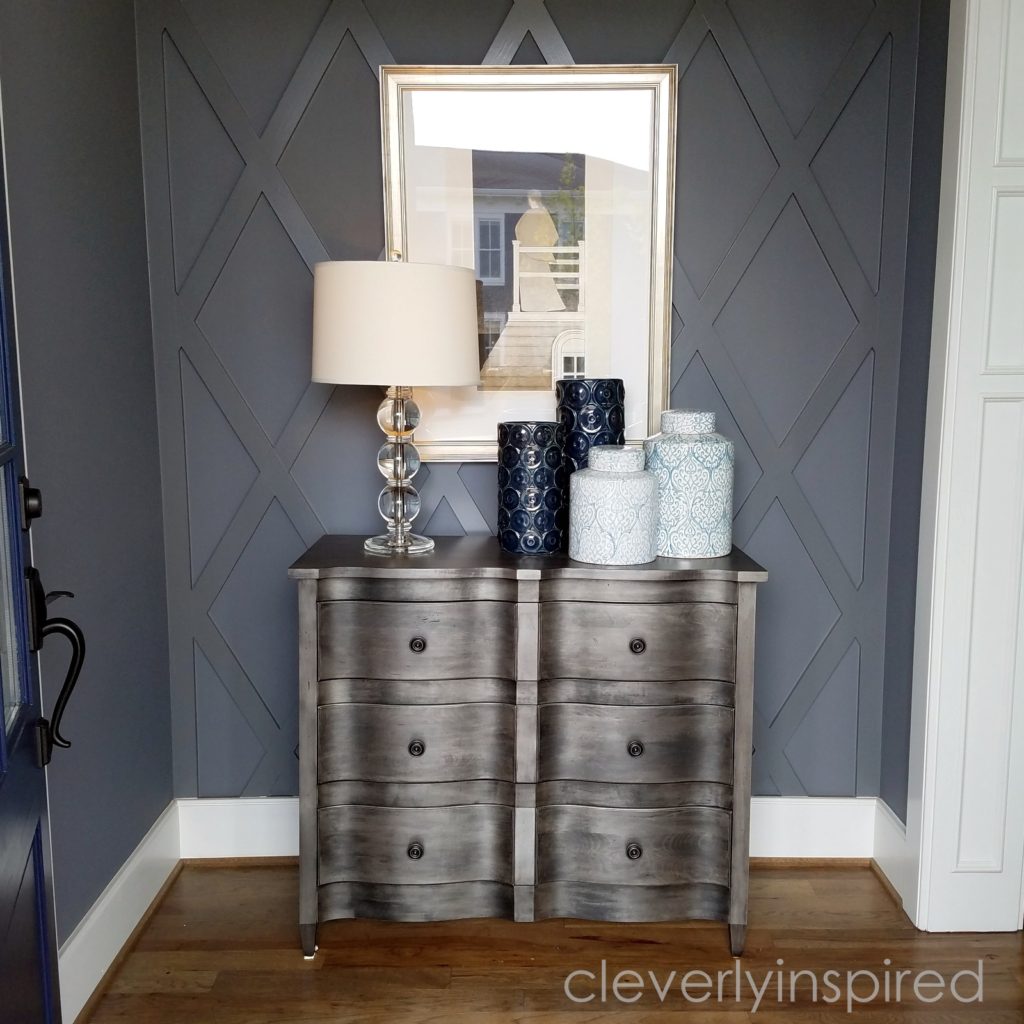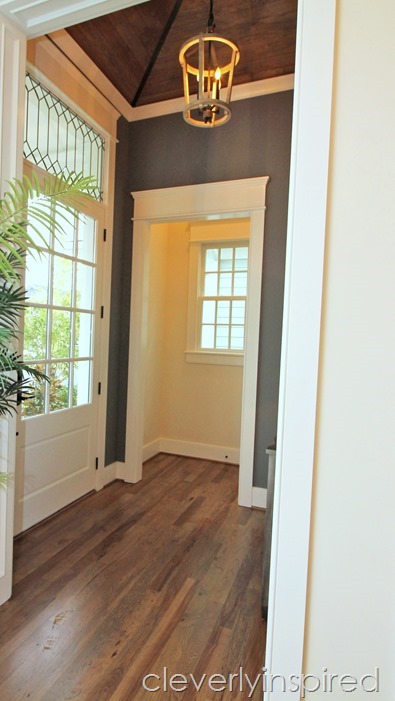 Your eyes are immediately drawn up to take in the wood covered ceiling. We used our hickory flooring on the ceiling above and stained it the same as the floor. We wanted a unique "seam" and for that we used inexpensive metal and sprayed painted it with Rustoleum oil rubbed bronze in a hammered finish. Looks just like iron…fraction of the cost:) #booyah!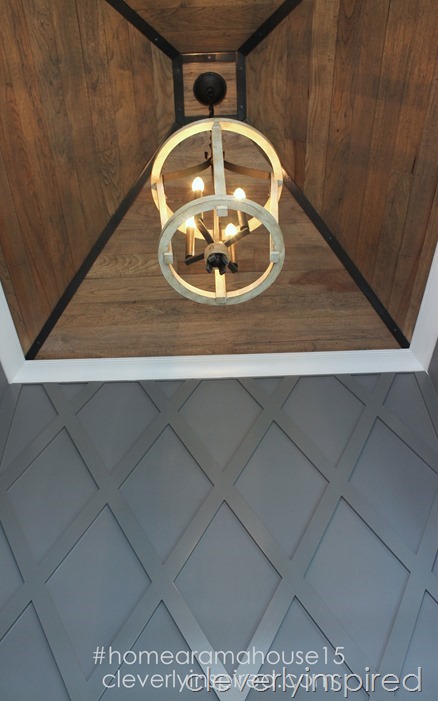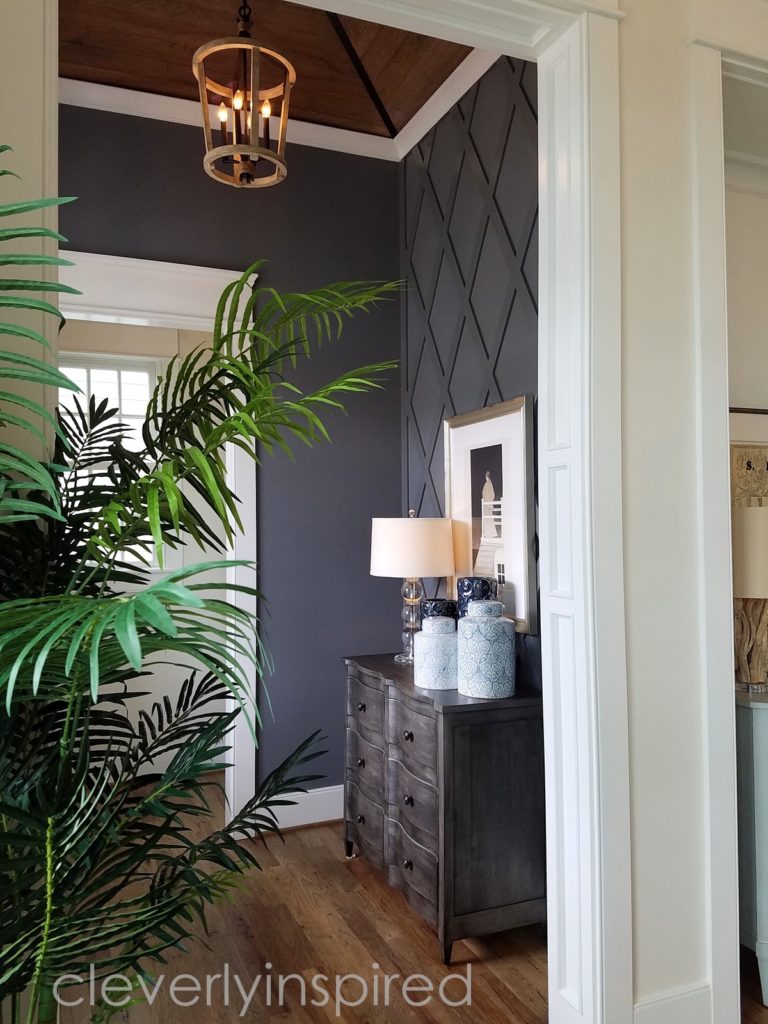 I adore the light that I chose from Bretcher's for this space….by the way….our house won the "Best Lighting" for Homearama this year!!!!!Be sure to LOOK UP if you come by:)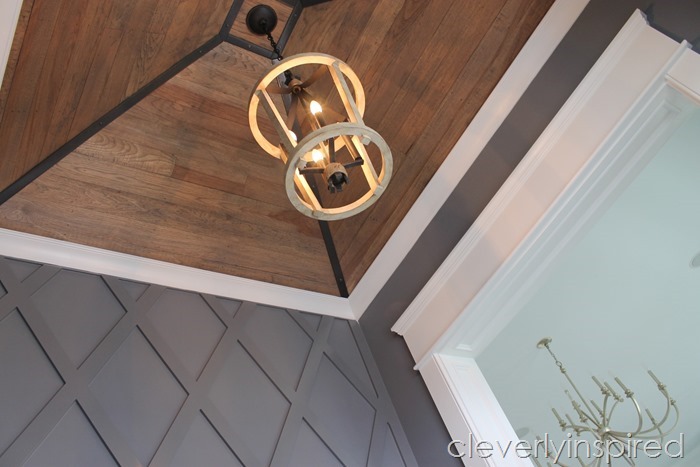 The foyer has a small alcove for a coat closet along with a gorgeous dresser from Ethan Allen (I will snap a pic of this later today:)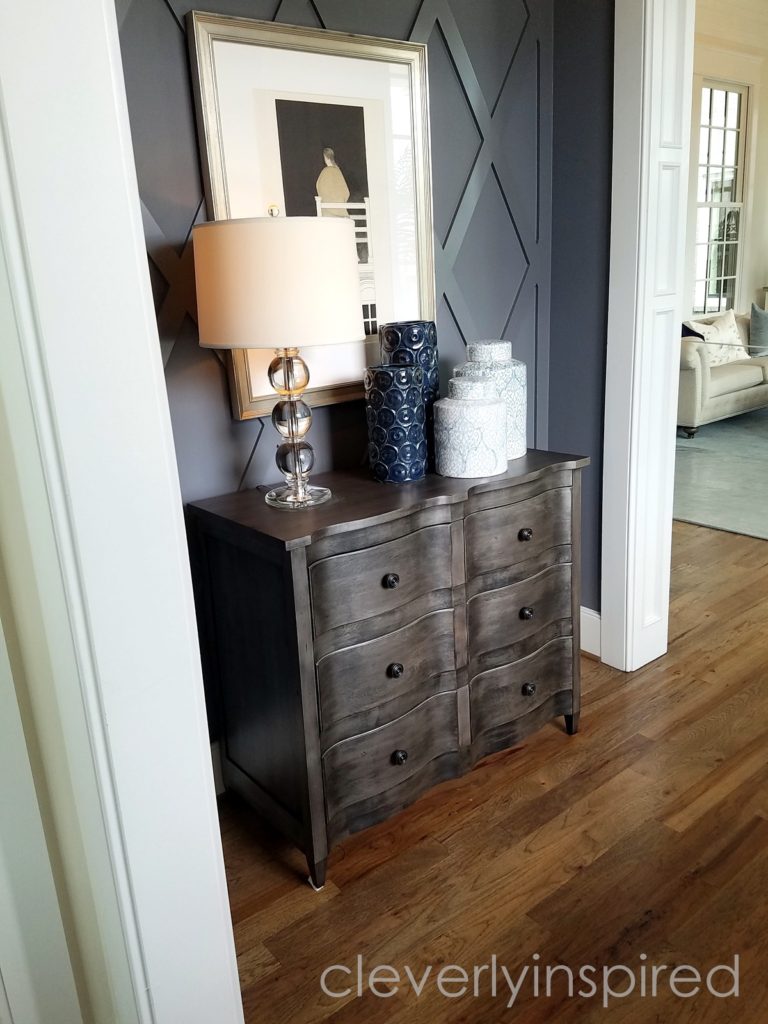 I am going to go room by room in this home so that you can see it all—even if you aren't in town:)
(Photo cred April Tobbe Photography)