Hey all! Hope your weekend was a success! Homearama opened up on Saturday to rave reviews. I cannot thank you enough for stopping by and saying hello! Meeting some "blog fans" in person was a hug thrill for me. I loved hearing your stories about your favorite post and your reviews of the home. Thank you for being so supportive! My hubs was the door greeter yesterday—he is a gem I tell you…a complete gem:) I will be out at the show house on Monday, Wednesday and Thursday this week….along with some hours during the weekend. I hope to see you at house #15 when you visit:)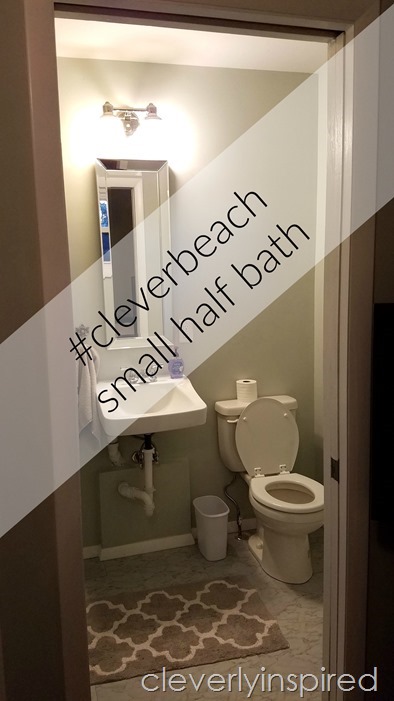 The beach house bathroom is officially open for business. When I was at the beach a few weeks back I started to cozy it up with a few accessories. I didn't ship a whole lot ….so there is more to do….but I wanted to share with you the finished bathroom. This tiny space (just 4 by 4) packs in a bunch of use but doesn't take up a whole lot of space.
To jog your memory….this was my inspiration for this room…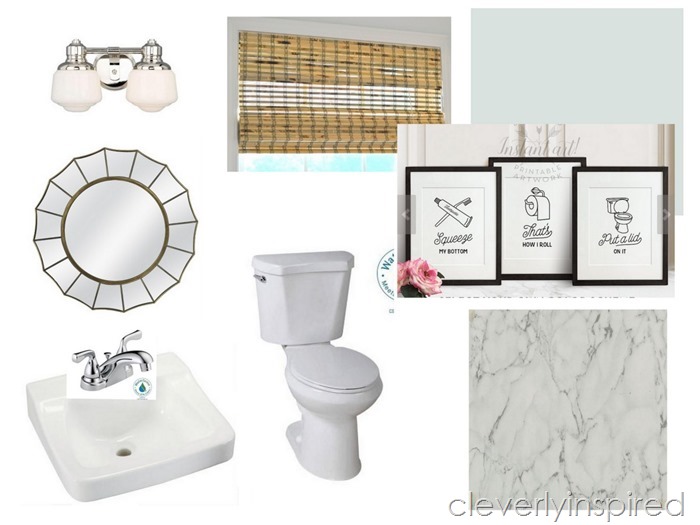 I wanted to get the most bang for the buck….I chose easy to clean vinyl tile…chrome fixtures…easy breezy and light and airy.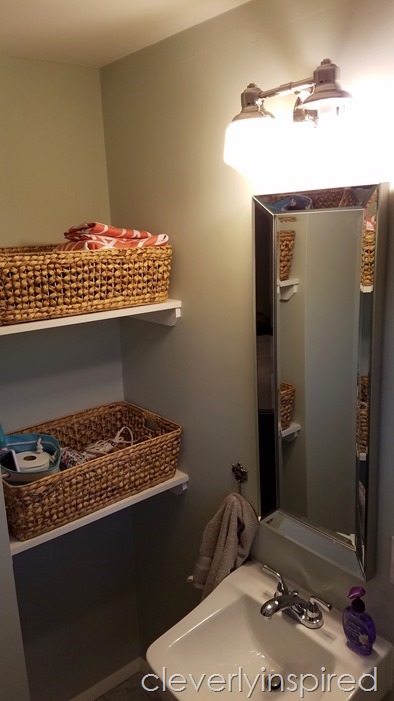 Even though the space is small….it has a ton of storage. These baskets will hold towels and toiletries and there is room for a hamper underneath.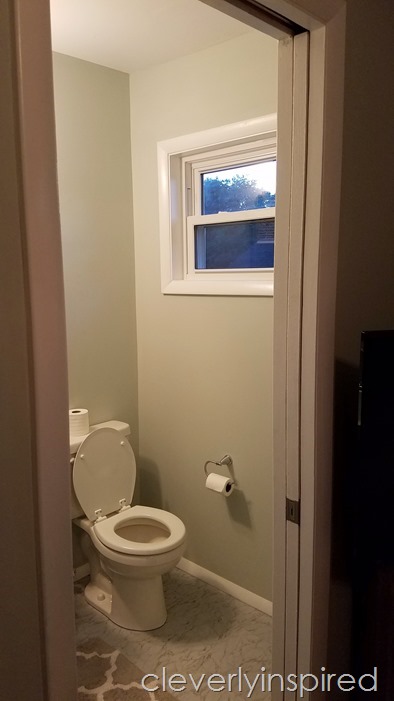 This is a perfect space for a pocket door….takes up zero space!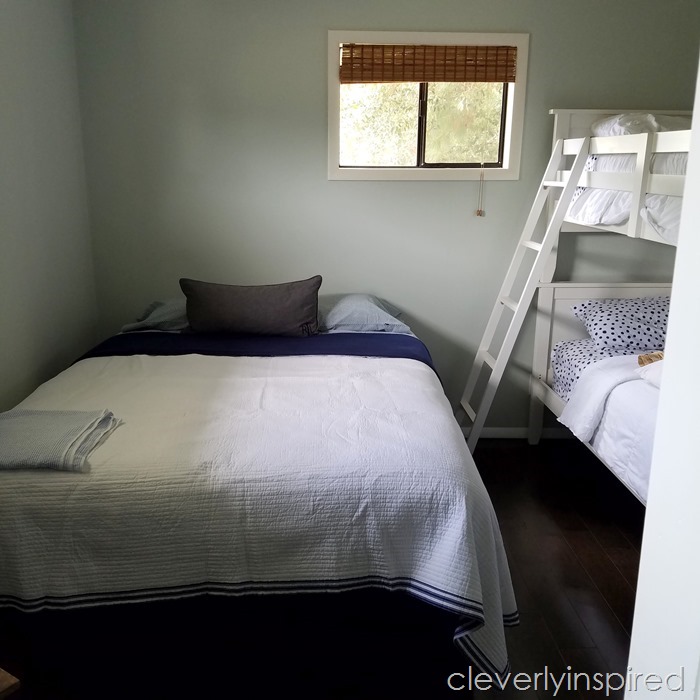 There is still enough room for a queen bed and the bunk beds….thinking of making a madras fabric headboard for this bed….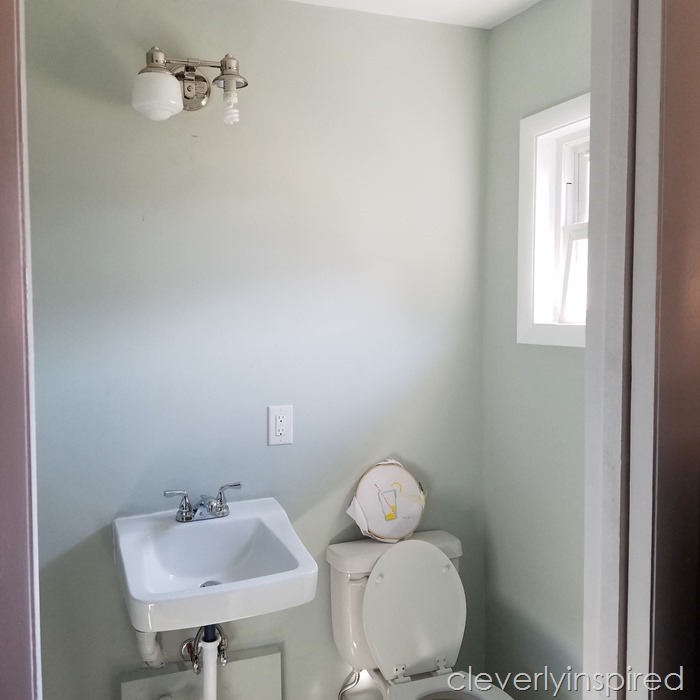 Still need to get the replacement globe for this light….the color on the walls is Topsail by Sherwin Williams.
While we were down there we worked on the front porch a bit too. Found this rug at Homegoods…and this sweet little table at a local resale shop. Fits perfect:)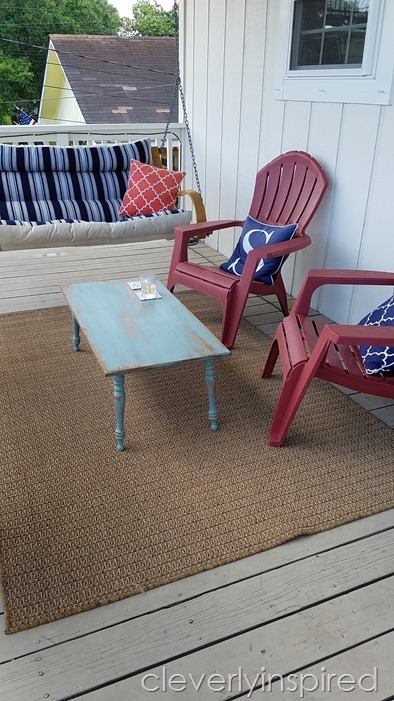 After all our hard work…(not really) ….we spent a lot of time looking at this…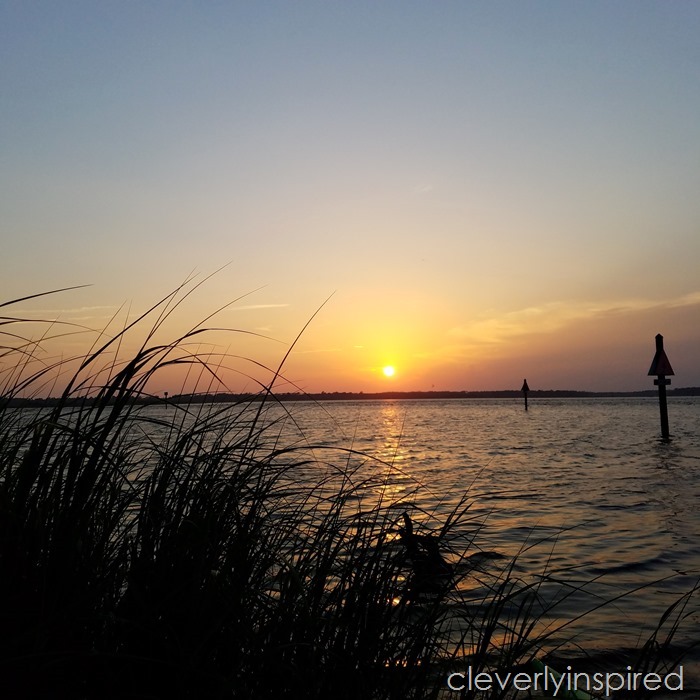 ahhhhhhh…..take me back:)
Have a great Monday!
xo