Hey yall! How was your long weekend? I was in Philly visiting Melissa and the fam…we celebrated my peanut's 16th birthday. Had a blast:) Lots of laughing, eating and shoppin and loungin….it was fabulous. Hubs and bear went to Nashville to see the Predators game and also had a ball. Now that the birthdays are out of the way we are onto studying for the permit test. Peanut got her permit on Thursday and bear is studying for it and will take it on Wednesday. 2 more drivers in the house….yikes. Wish us luck and patience please:)
Today I wanted to chit chat a bit about sofas….grab your coffee and join in the convo….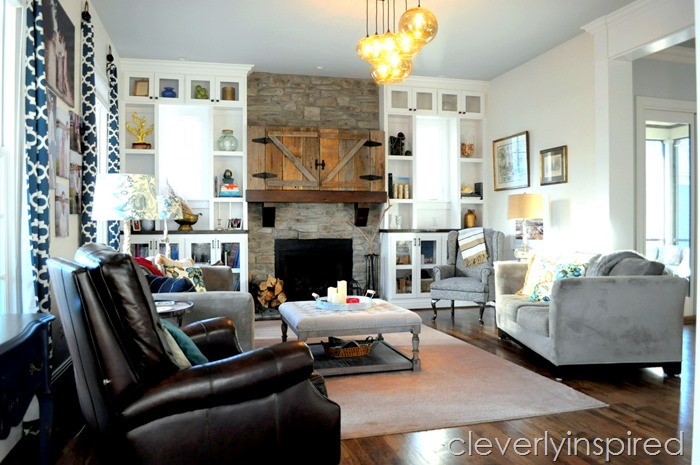 The family room in the new house has definitely been a challenge for me. It is the main hub for our family (like I am sure yours is too) as it is such close proximity to the kitchen. I think the thing that has thrown me for a loop is the absence of walls. We have a main focus with built-ins and stone around the fireplace along with the TV above. I have always seen this room as very casual….but yet a bit refined. We have been using the set that we had bought at Macy's in this room until we lived in it for a while. I have debated back and forth about the possibility of a small sectional couch but have ruled that out  because I like to be able to move the pieces around and I feel like I would be kind of stuck with a sectional.  So then my thinking turned to two sofas that are equal in length that face each other. Similar to these photos that create balance. (source houzz)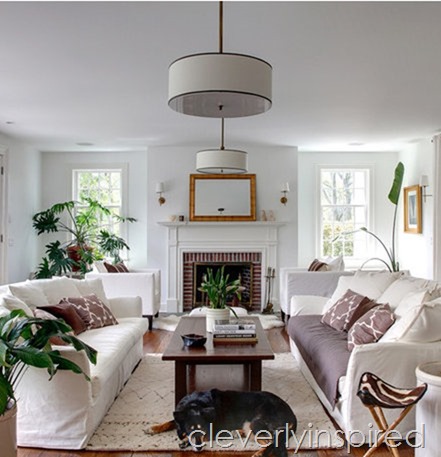 The loveseat and sofa feel unbalanced in our room. The window wall along with the fireplace wall need to have something with weight to balance the room. So my search began… I came up with a few criteria's for these new sofas. I wanted them to have what is called a tight back, meaning no loose pillows to deal with on the back (they always end up getting smashed and it is annoying.) I wanted them to be at least 40 inches in depth to accommodate the taller people in our family. It makes such a difference when you can really sink into the couch. The other criteria was  foam cushions with a down wrapping to create overtime a really soft pillowy feel but yet something that stands up. I did not want a skirt around the bottom… instead I wanted some elevated feet of some sort. I wanted the arms to be a little more tailored and not quite as tall as the ones that we have now to allow for good Sunday lounging/tv viewing.  I wanted the fabric to be durable and also something that compliments the golden retriever hair that is evident in our house (helps momma's sanity:). Lots of criteria….which is why we have been here in this house 1.5 years…with no new furniture. But…alas I have found what I was looking for:)
I wanted to share with you some of the sofas I came across in my search and also the ones that I ended up buying. My criteria also included a decent price point.  I was looking at anything that was around $2000ish and I'm happy to report my wish list came true! I ended up buying two full size sofas delivered for $2,500 (whoot!!!!)
Here are some of the ones that are worth consideration…..
West Elm Durham (starts at $1400)  38 total depth, (84 long, 34 tall)
Capsule pocketbook friendly at $900…super loungey…36 deep L89 x W35.9 x H32.3 in
Elements Haley Sofa $1400  90W x 43D x 33H inches
Birch Lane Durham Sofa $1390  : 36″ H x 92″ W x 46″ D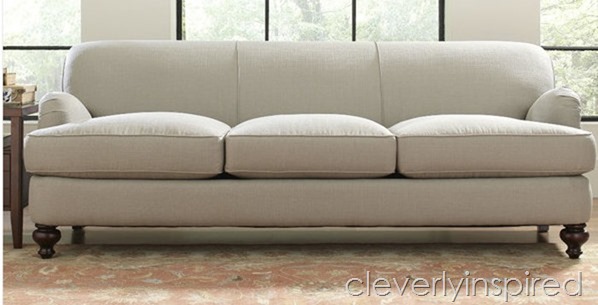 Birch Lane Landry sofa $1200  36″ H x 87″ W x 42″ D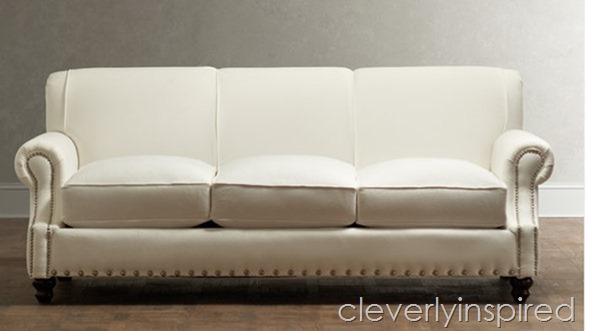 So which one did I pick??
The Birch Lane Durham sofa won! And guess what….I saved over $700 using a 20% off everything coupon! 2 deep down sofas delivered for $2500!! They are set to arrive the first week of Feb! So excited! We went with a basketweave tan color….I'll show you when they arrive:)
xo