If you could only take 3 chocolate bars on a deserted island for a whole year….what would you take? Mine would be 100 grand, Whatchamacallit and something toffee (that is my answer today….I have been known to be wishy-washy on this subject…) Anywho, I needed to take a dessert to our basketball team dinner a few weeks back and these one bowl toffee blondies were perfect.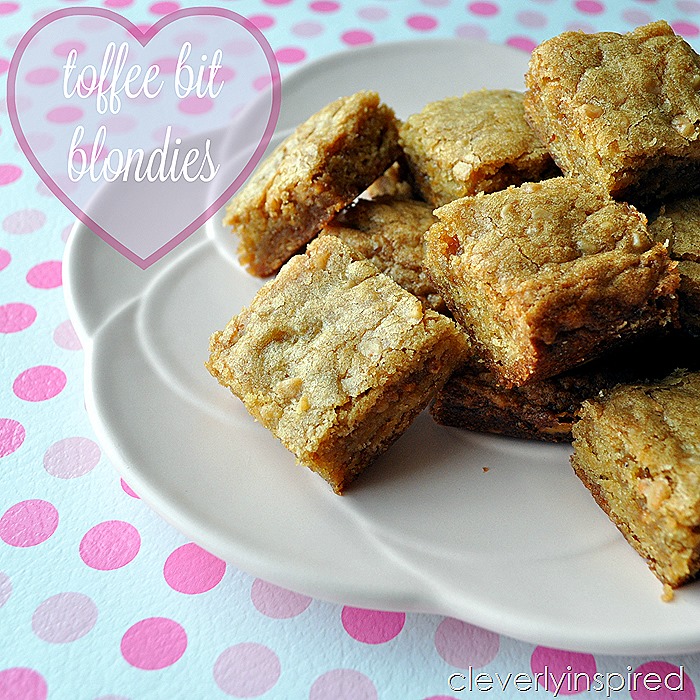 Took 3 minutes to toss together in one bowl….pour into pan and cut up into small squares. You can cut these up little because they are pretty rich. I'm not going to call the police if you decide to drizzle a little chocolate on top either….that would be fabulous!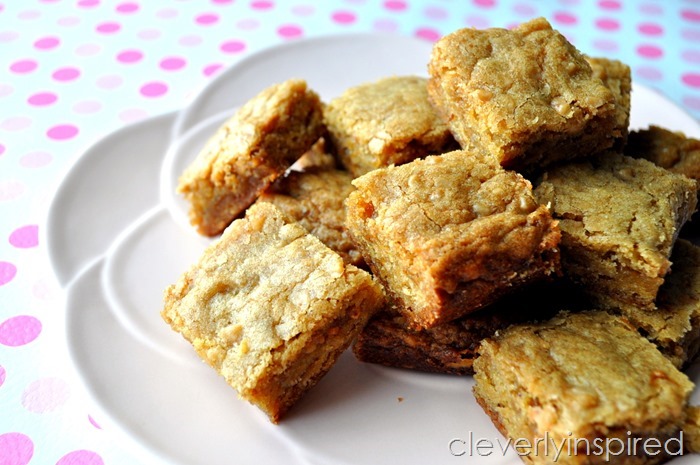 These would be cute wrapped up for your Valentine this year:) Send some to me too mkay.:)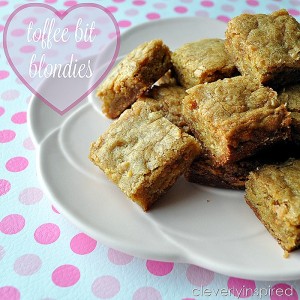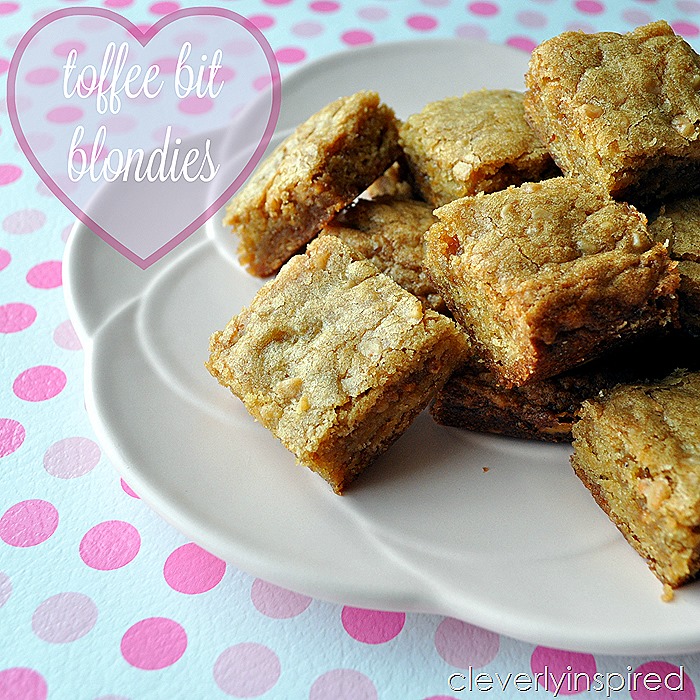 One bowl toffee blondie bars
Ingredients
1

cup

AP flour

1/2

tsp

baking powder

1/8

tsp

baking soda

1/2

tsp

salt

1

cup

brown sugar

1/2

cup

melted butter

1

large egg

1

tsp

vanilla

1

cup

toffee bits
Instructions
) Preheat oven to 350 degrees.

) Cream together the brown sugar and melted butter. Beat in the egg and vanilla. Add the dry ingredients to the batter and mix until blended.

) Stir in the toffee bits and place in a 8x8 pan that is lined with parchment

) Bake for 30-35 minutes.

) Let the blondies completely cool before cutting. Enjoy!