Hi all! I know that you have been following along on instagram (see the top on my instagram for the entire story of the basement update, it is on the highlight section.) I wanted to share with you here as well. I know that many still like to "pin" all the projects:) I have been going real old school lately and actually getting inspiration from magazines again! I know, archaic! Do you think that we will ever go back to just reading books and magazines?? I kind of hope so. As much as I love my phone, I feel so tied to it at times….I often think it would be kind of nice for the internet to break down for a few weeks. Can you imagine?? It would be kind of liberating!
Anywhos, onto the trim that is literally my favorite thing in the whole world. No, not dramatic. It adds soooooooo much to this space! Here is a little break down of how we did it…..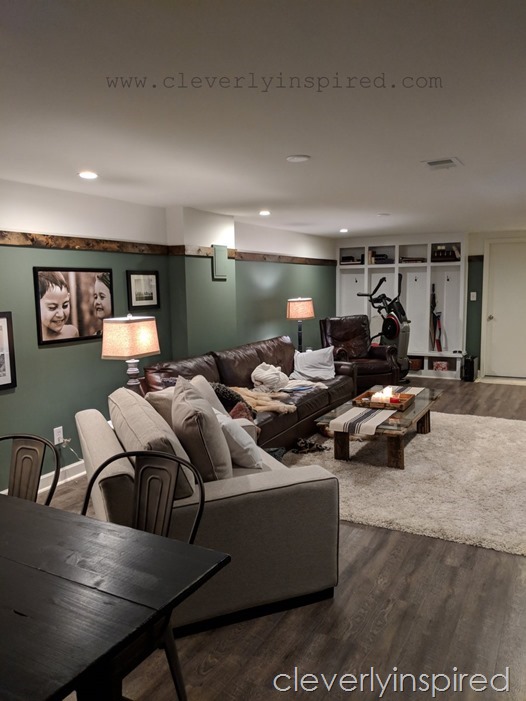 I haven't really "styled" this space for photos….just took these with my phone the other evening. So basically we started with some 1×4 pine boards and I stained them dark walnut by Minwax.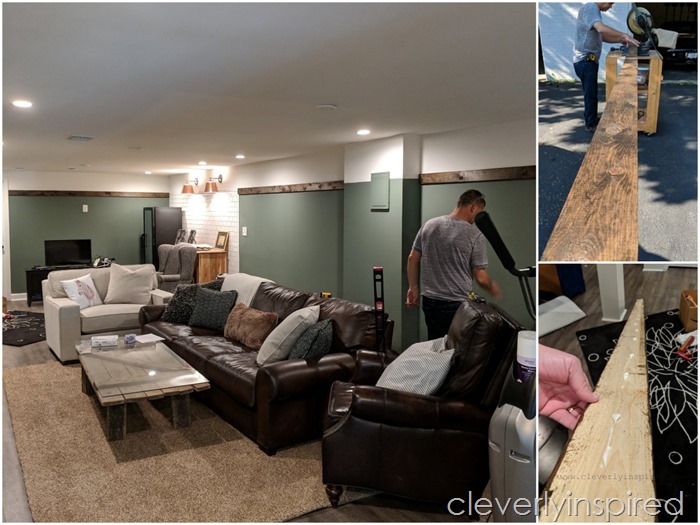 The basement was first painted Farrow and Ball Green Smoke on the bottom portion and we lasered leveled a line and painted Simply White on the upper portion and the ceiling. This line was going to be covered by the pine boards…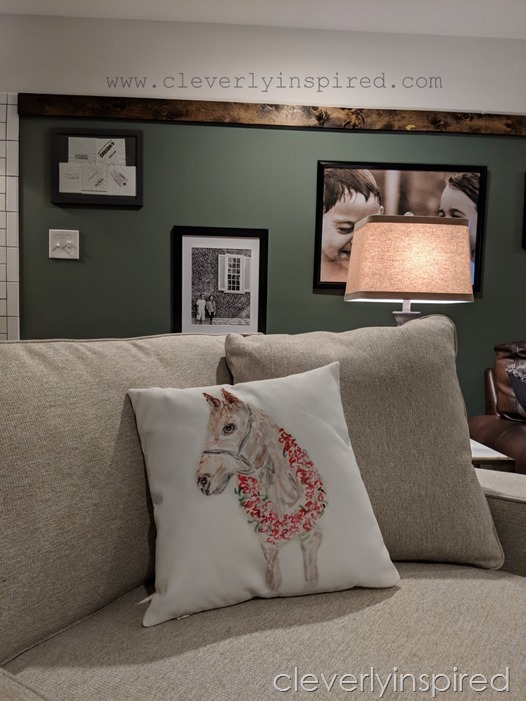 The process of how we went about hanging it is simple (and if you need some videos, check out my instastories) basically we used liquid nails and a brad nail gun to put the boards up. In some spots, when the board was a bit warped we screwed into studs. It took us about 2 hours to complete, and it cost about $150 total. Adds so much, just that one stained piece of wood!!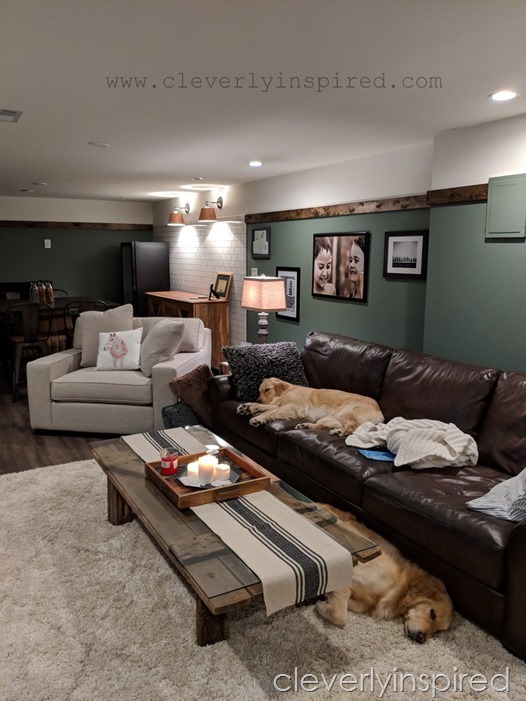 (yes, my pups are truly living their best life….)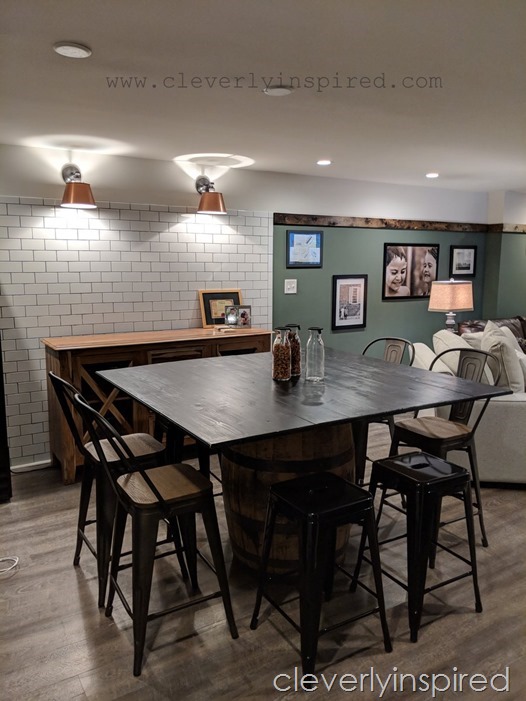 I will share more about this Bourbon Barrel table soon….another fun DIY for a basement area. (stools are from Amazon) Black Stools Metal Stools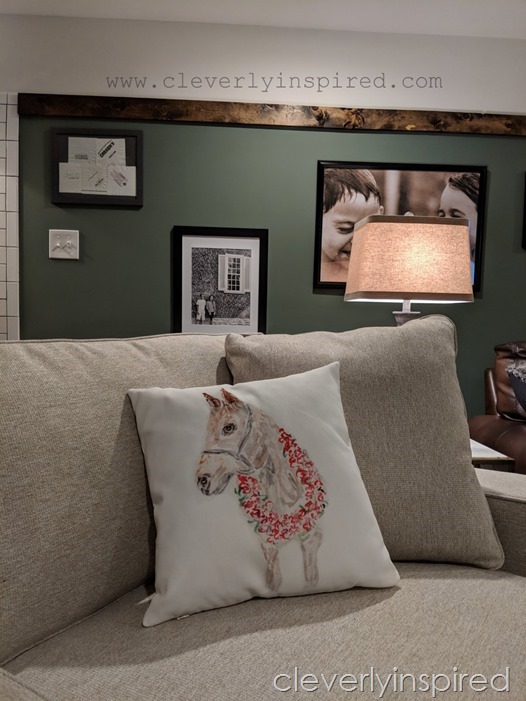 We had the pottery barn sofa and we recently purchased this chair and a half from Macy's. Love it!!! The pillow can be found in my etsy shop :)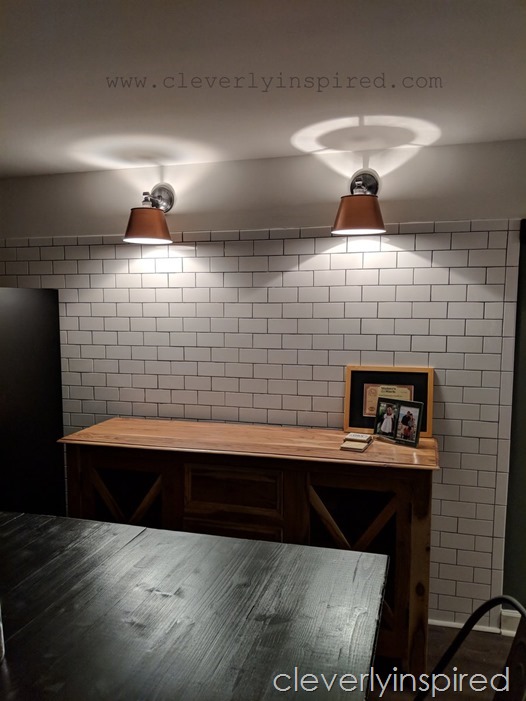 We are working on fixing up this bar space in time for Thanksgiving. The bar piece came from a local shop called Nadeu furniture…the lights are from PotteryBarn.
If I have forgotten something, just message me:) Feel free to pin it up and share:)
Have a great weekend friends!