This is a Sponsored post written by me on behalf of FrogTape brand painter's tape for SocialSpark. All opinions are 100% mine.
Literally 5 years….I have had this table in my basement. End tables like this are a dime a dozen at thrift shops and garage sales. Swoop one up the next time you see one…and make it all puuuurrrrrttttttyyyyy again:) I updated my parents old end table with some white spray paint and FrogTape's ® new product called Shape Tape™…I love showing you fun new products like this. There are so many uses for this tape….here is how I used the scallop design Shape Tape™…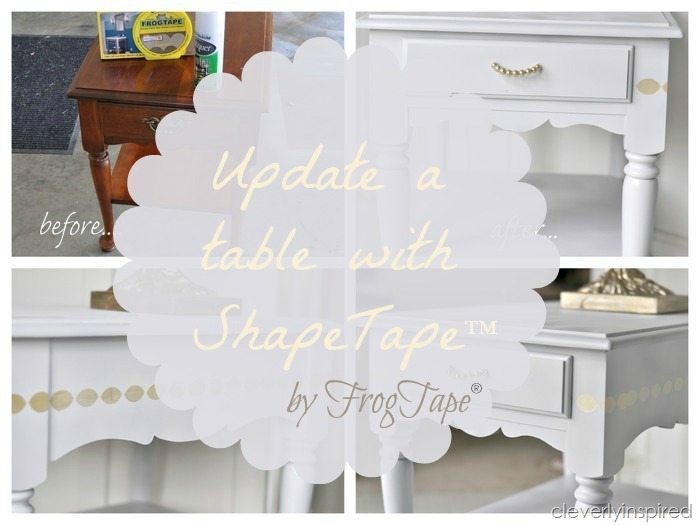 I wanted to make this very traditional table…a bit more modern. High gloss white paint and some soft gold metallic were a perfect combo. I wiped the table down good and sprayed a primer on. Followed by a couple coats of high gloss white paint. Let it dry overnight.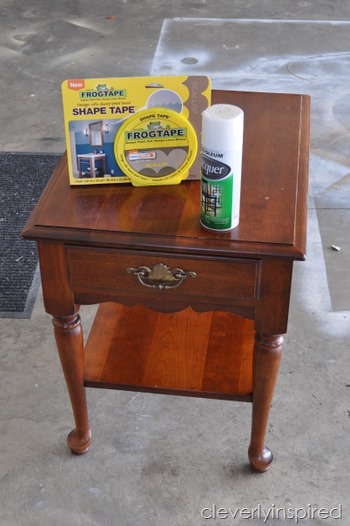 Here is her before and after….I think I will call her Chloe…doesn't she look like a Chloe now….sweet, sophisticated, a bit regal….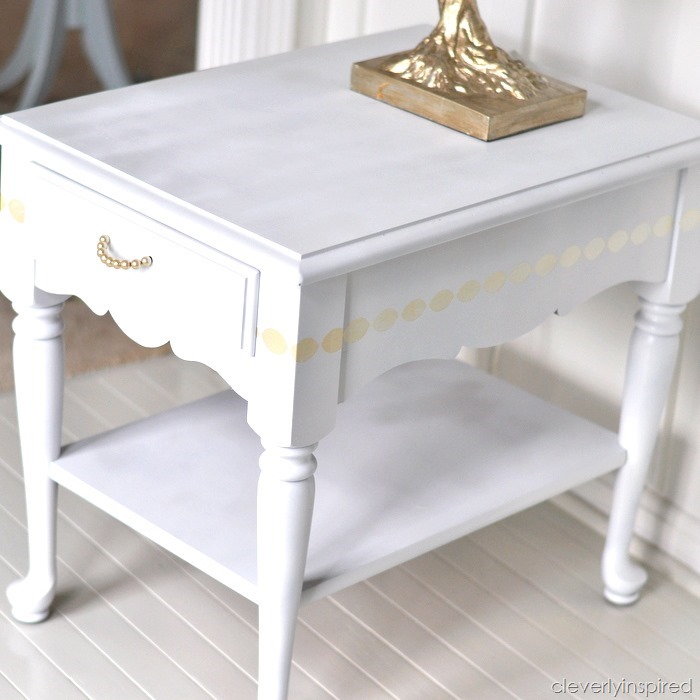 FrogTape's ® technology blocks the paint from seeping outside the design….so the edges are crisp and clean…
The ShapeTape™ is uber easy to use. The back has 2 separate pieces to peel away…so you can line up the tape easily prior to putting it all off. I decided to make a little "bubble" design….so I placed one piece low and inverted another piece on the top. It reminds me of little pearls….which then got me thinking about the hardware on the front…more on that soon;) Here are some other fabulous uses for the ShapeTape™…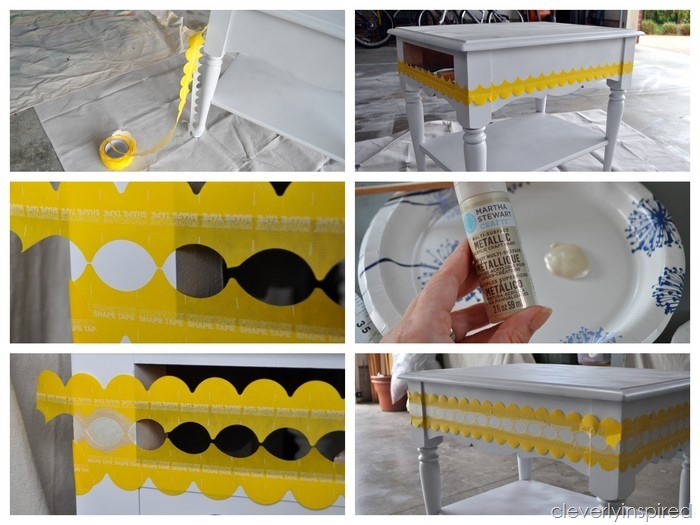 I used some soft gold metallic paint that I had on hand….I did three coats to give the "pearls" a nice shine. Subtle and lovely….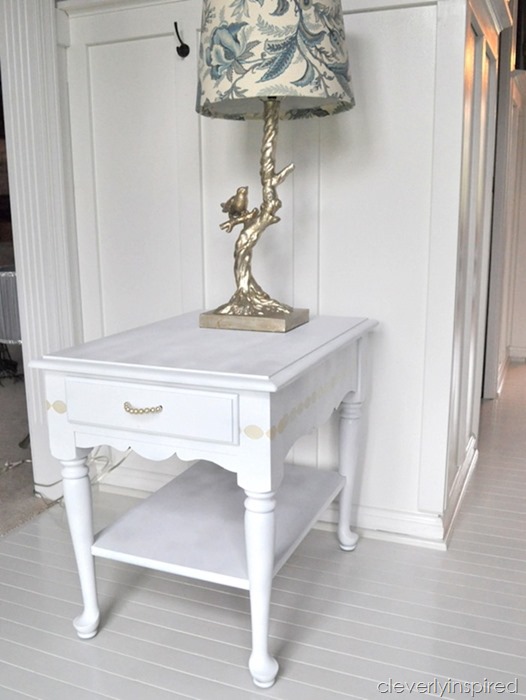 Frog Tape® comes in a chevron and wave pattern too….so many fabulous uses for this new product!! What would you use Shape Tape™ for??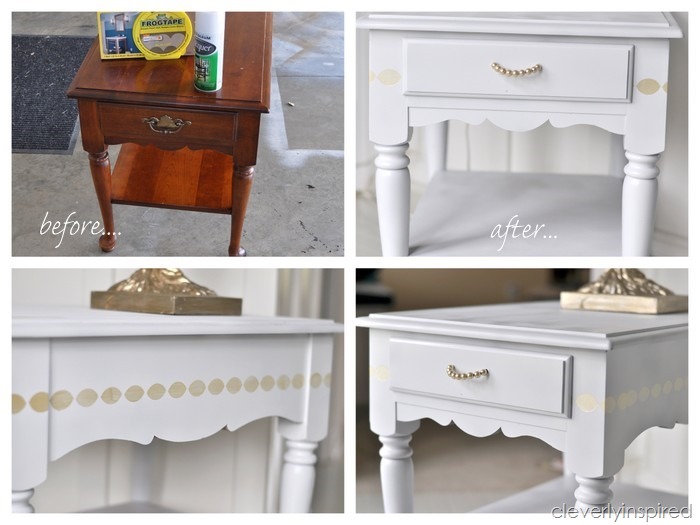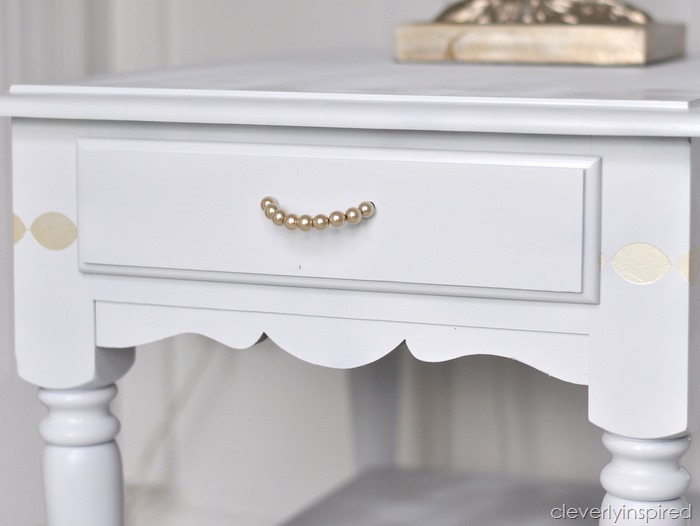 Coming soon….pearl hardware tutorial…stay tuned:)