Remember back in the day….I told you here and here about our guest bedroom we were creating in the basement? It has been done for awhile….but I haven't had a great opportunity to photograph the room. It is a bit of a tight space…and the lighting is less than ideal…and I am not sure I love the lamps…but what I think to myself is…It may not be exactly how I want it yet…but I can still share it with you:) So here is the bed that I used…and updated it a bit…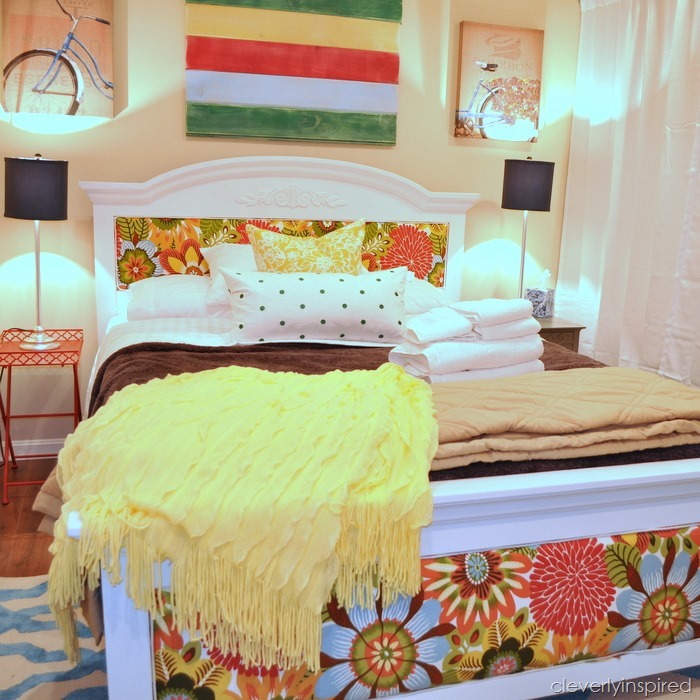 Here is what it looked like before….not bad at all…but I wanted to make it a bit more special.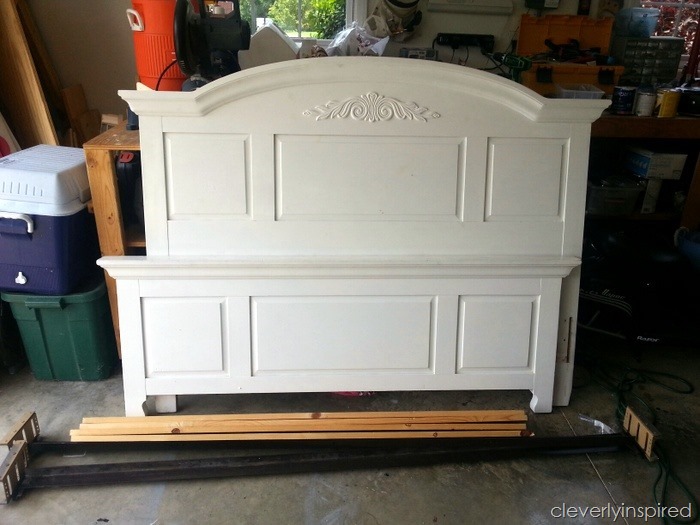 My friend Kim gave us this bed when she moved. It was a perfect size for this space (a queen)…and it was in great shape….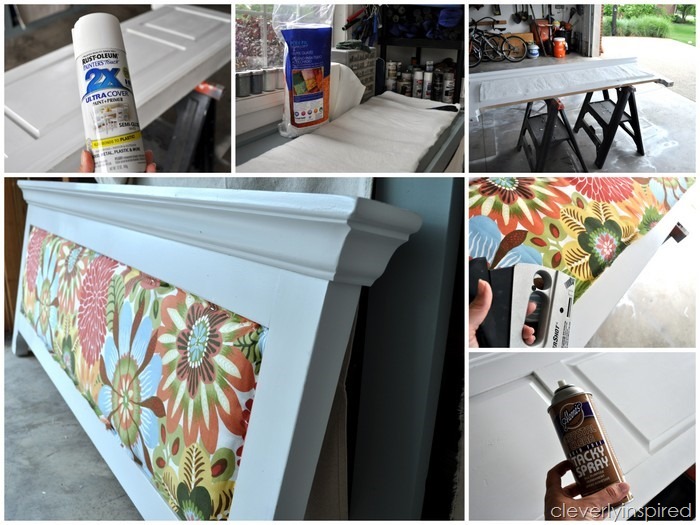 I ended up giving it a fresh coat of white paint. Then I thought it would be fun to add a bit of personality with fabric. I had this fabric sitting around. I found it on sale awhile back…not knowing what to use it for…but it was $5 for 2 yards (normally about $45 a yard)…so I scooped it up.
I sprayed some tacky glue spray on the panels and covered them with 2 layers of batting to soften the head board. Looking back…I would have done 3 layers so that I evened out the panels better….but it still looks good.
Then I cut some fabric to cover the batting…stapled that on all the way around. Be sure to match you head and foot board with similar "pattern" to each other.
I finished off the edges with some white trim (just hot glued on)….ta da! A brand new bed…
I shared with you a few weeks back this ceiling light that I updated for this space….love it…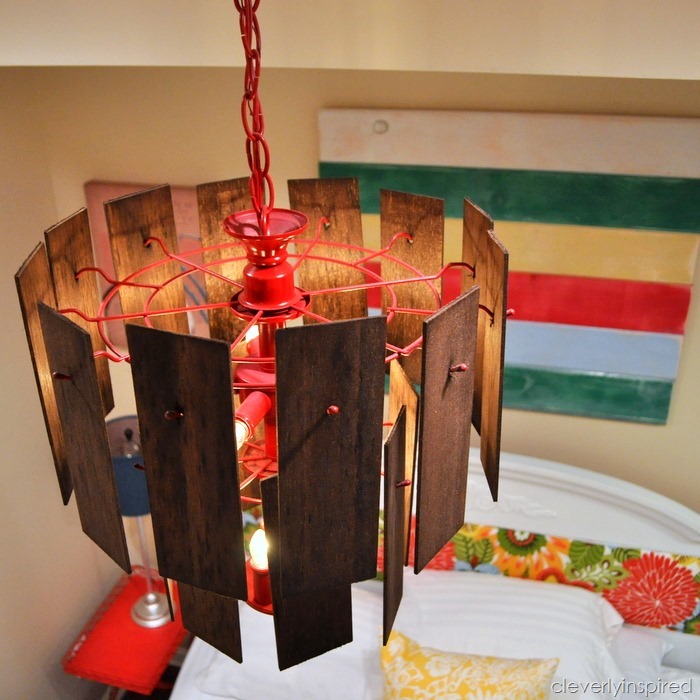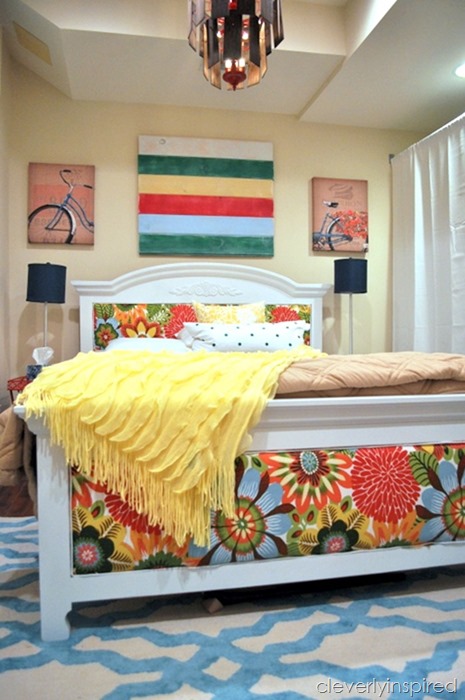 More soon on how this space came together…until then here are Some other Guest Room Post