I was recently looking through some photo albums and came upon some pictures from some of our past homes. It is so funny to me that even before I knew what a Blog was …I was blogging. I would take pictures of projects we had done…print them out and mail them to my parents…and Melissa to show them what we had been up to. I thought it would be fun to show you all too ;) Sorry for the lack of directions….my memory is a bit sketchy.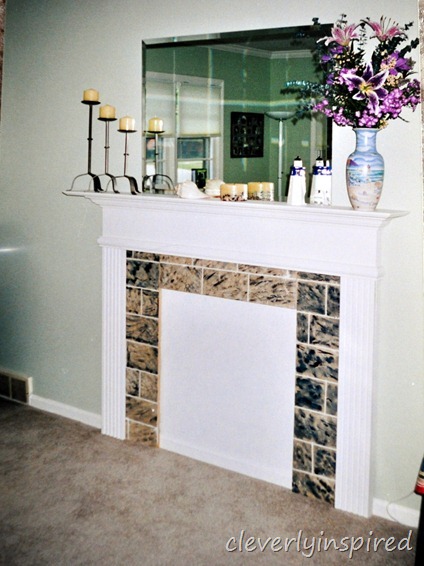 Our first house was a little ranch and we loved it. It had a great corner lot with lots of nice big trees. Every weekend we worked on a project. The house did not have a fireplace…so I made one up. The mantle came from the home builder I was working for. I painted it white. The "faux" stone is actually 3 separate pieces of wood…I spackled drywall compound on to make a rough surface. When that dried I painted a coat of beige paint. I took some thin painters tape and made grout lines….then painted a few various shades of black, blue and gray. The inside of the fireplace was eventually painted black and we put a screen in front. Looked pretty real to us :)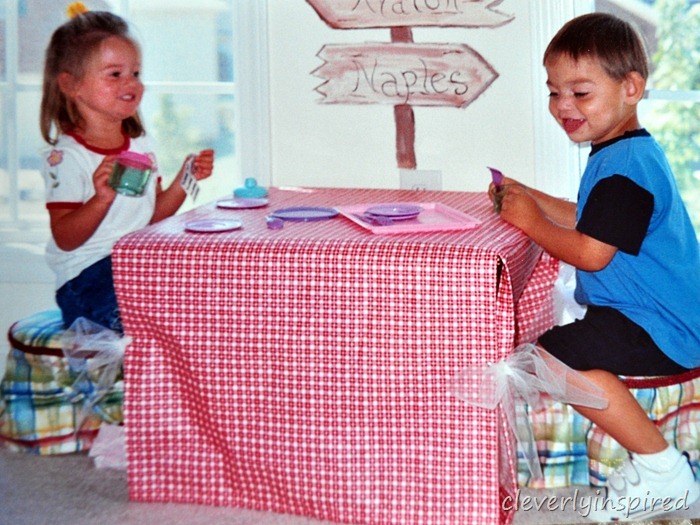 This table and chair set for my kiddos was made from a small kid table and 2 little stools. I covered the table both ways with pieces of oilcloth. I poked holes on the sides and tied with some tulle to help it stay put. The stools were made to match…I placed some battling on the top and wrapped fabric on …stapling to the underside. So cute :)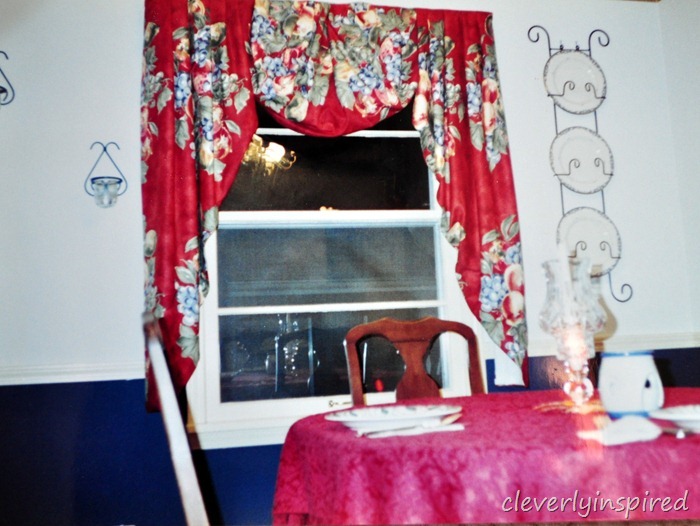 This no sew window treatment was basically made in three separate parts. I had a piece of wood and I stapled the center piece in first…then did the sides. I know these are not the best directions…sorry! This picture is from 1997 people! :)
This dresser was in need of an update…so I painted it a pale yellow and decoupaged animal fabric onto the drawers. My son's room was a "treehouse" with trees painted on the walls…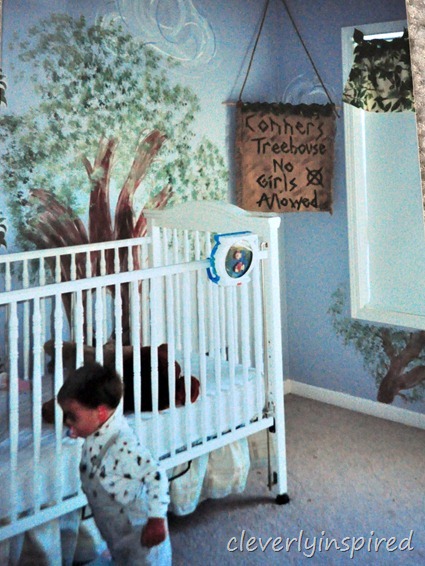 I just kind of slapped the paint up there….no real directions for painting a tree on the wall ;) The wall hanging in the corner was made from burlap.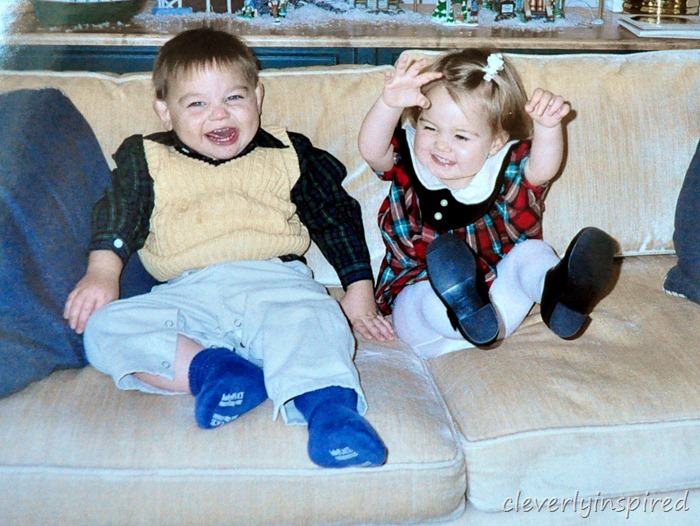 I also found this picture….sigh…so stinkin cute…:)
I have several more "blast from the past" pics to share….I'll do another post soon….