I literally walk in and smile everyday…it is such a happy space! The kitchen update is almost ready….I wanted to share with you a few pictures of the space. We are updating the lighting—just need to make a few cord covers for them. I know you all are excited to see. Everything has really come together so nicely. The cabinets have been painted white…the walls got a fresh coat of steel blue…the ceilings and trim—everything is so fresh and bright now. … Here is are few pics….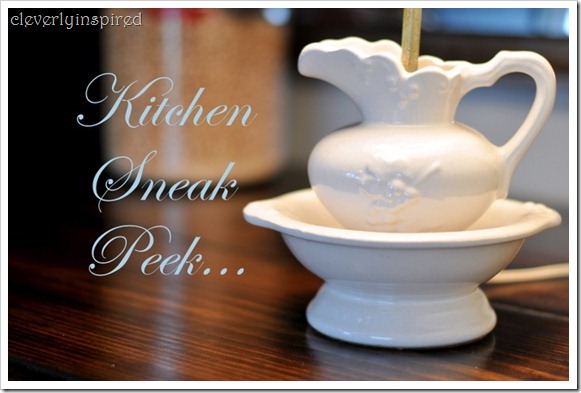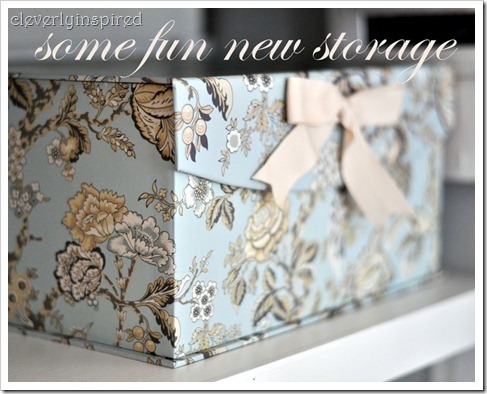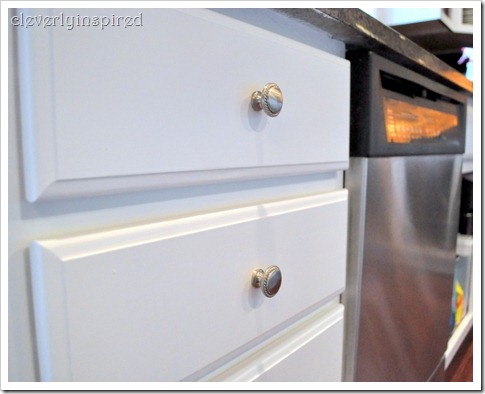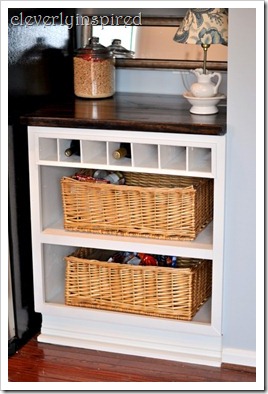 The new "pantry" has been so much fun to "dress"!
We chose to display the pretty food…and keep the
not so pretty food behind cabinet doors. The baskets
underneath have been very user friendly. We keep
snacks in one and canned items in the other….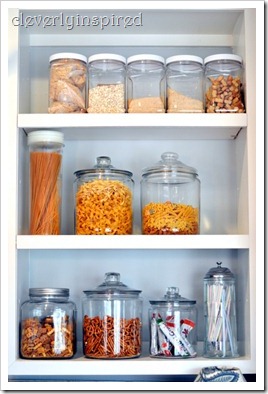 I am so excited to show you how we are updating the lighting in the space. We really scored some deals on these lights! I tweeted a picture of this fixture "before"…holy brass batman :) And here she is …singing again :)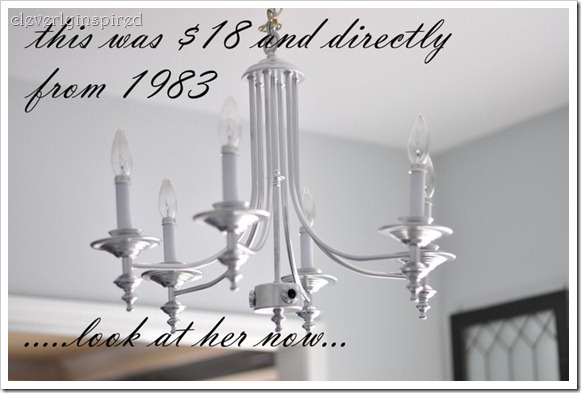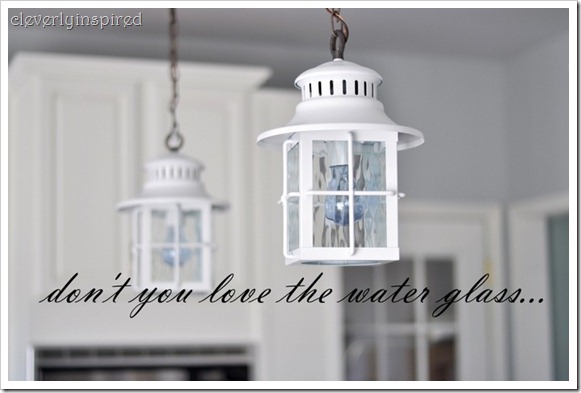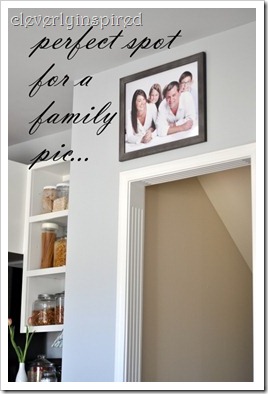 Just a few more touches…and I will show you the whole space :)