I shared with you on Monday the easy large Christmas sign that I made and I wanted to show you the rest of the porch today. I kept it pretty similar to what I did last year…with a few new/old things mixed in…Grab your coffee and take the mini tour:)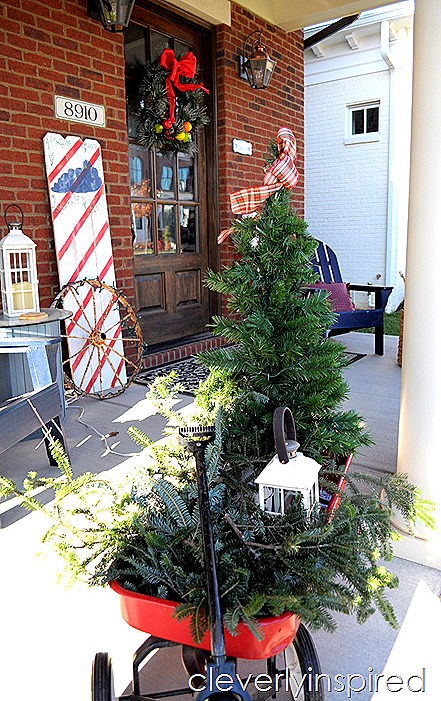 Started with these fruit wreaths that I whipped up last year. Love how they are true to the time period of our house….little hint about hanging wreaths from windows. Our windows tilt all the way in…so I fish a floral wire through and wind the wire onto a small wooden stick that can lay on the window. You can also hang a command hook upside down on the inside of the window and wind the wire around that way to hold the wreath up….see here what I mean.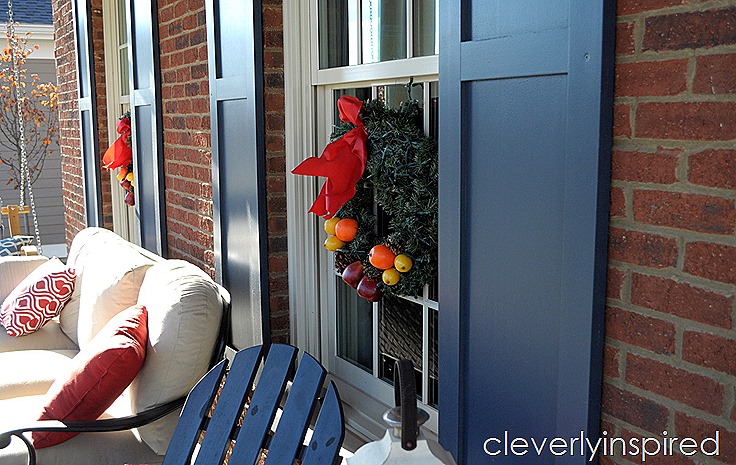 I went with pops of red again…think it looks pretty against the brick and the navy shutters. A friend of mine found this old red wagon that I thought would look so cute with a small lit Christmas tree. I put some fresh pine cuttings in the wagon too high the sandbag that prevents the tree from tipping over. By the door I put a couple red plaid pillows on the Adirondack chairs along with our vintage radio flyer sled and some ice skates and a red stocking with pine cuttings.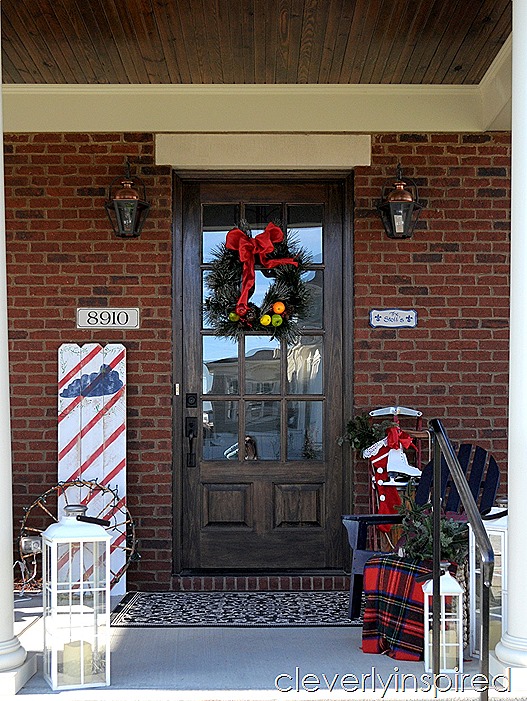 On the other side I wanted to balance out the sled so I made this Christmas sign….super easy:).  I had the white lanterns…the blanket was my Grammie's…I found the old rusty wagon wheel at a consignment store…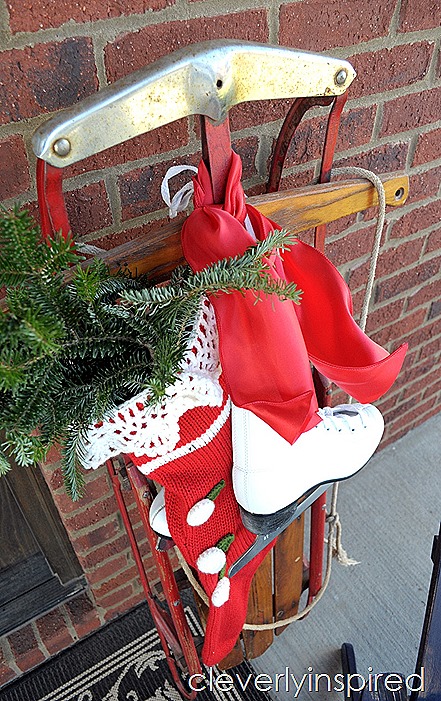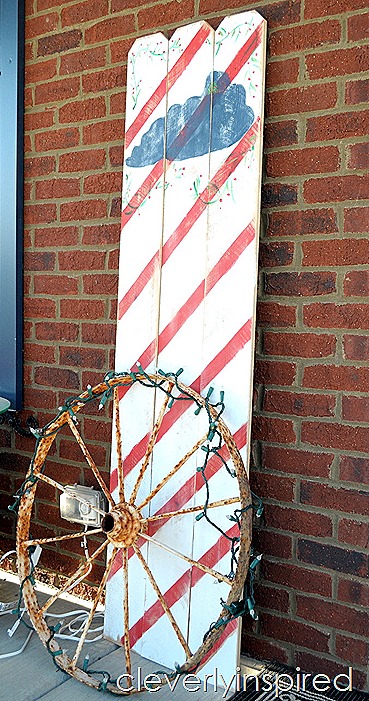 I encourage you to shop the house before you go off and by something new….you just might find exactly what you are looking for:)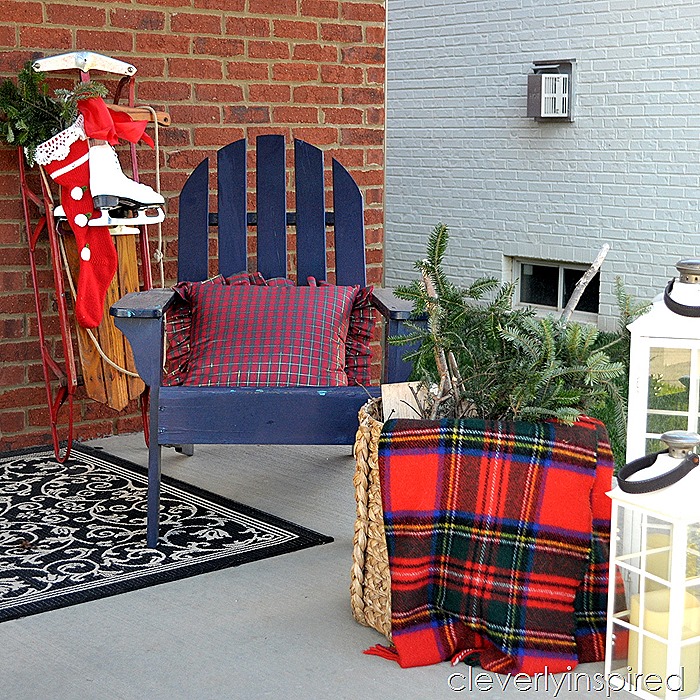 I hope to share a few inside pics soon….I didn't do a whole lot—kept it simple—it's all about the tree anyway right?!? :)
xo