Thank you so much for all the excitement about the horseshoe panel holders. It really makes me so happy when I share something with you that you get excited about also. It's fun to think out of the box like that and share ideas that not only become part of your space but also become part of your conversations. Those are the things that I think make a house into a home. So now that the holidays are finished and I have finally gotten all of the Christmas stuff put away I thought I would start considering what light fixture to put in the family room. I have looked at several that I know would work great but I just wasn't sold on any of them until I found the one that I ordered yesterday. It is a challenge finding unique lighting on a budget. All of the ones in this round up are a decent size for close to $500 (some more, some less.) As you know… I think they are in the jewelry in a room and can really add so much for not a whole lot of cash:)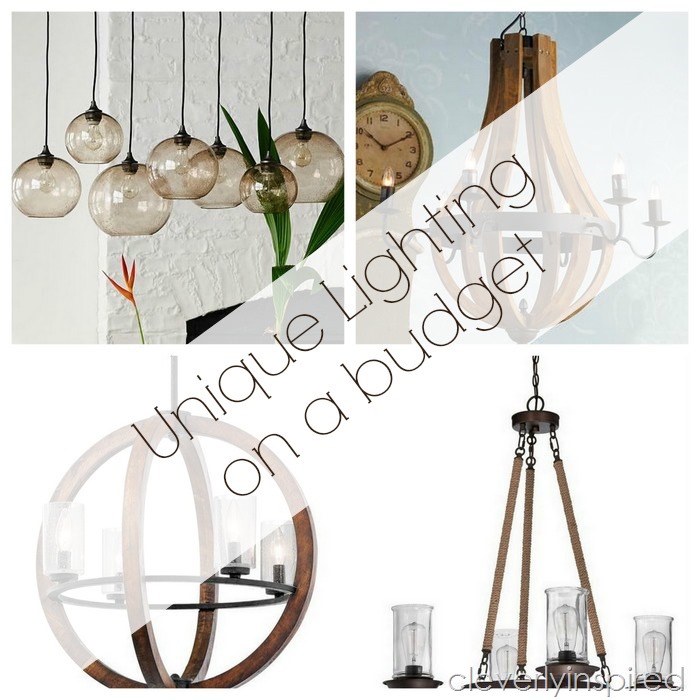 For our family room I settled on this one from West Elm. I adore the warmth….aged glass mixed with kind of a modern vibe…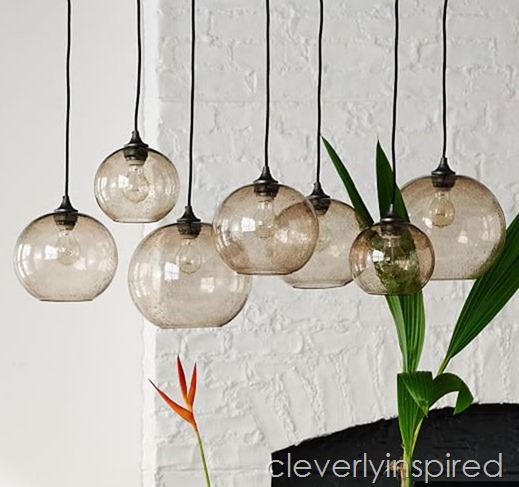 This light would work great in many situations….dining…living room…even large bedroom…..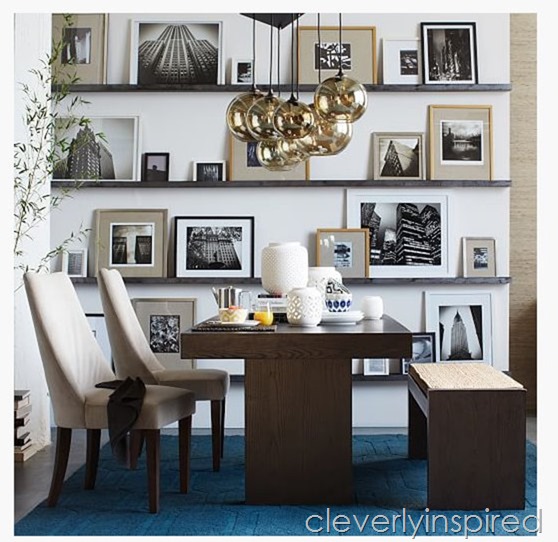 My lame attempt of "photo shopping" it into our family room…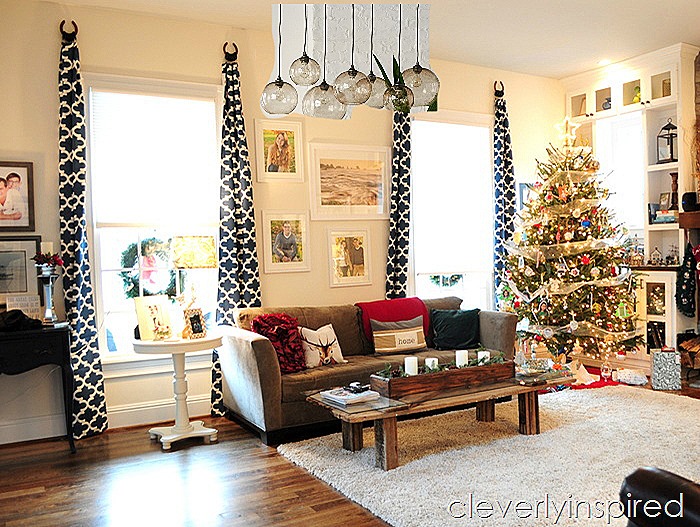 I think that it is the perfect mix of clean but yet classic. I wanted something lightweight and kind of simple to balance out the darker woods. I think that it complements the dining room fixture nicely also. It is nice  that the globes are upside down so they won't catch dust inside they will just need to be dusted on the outside…which I am sure will get done realllll often ;) #yeahright This fixture measures 42 inches long and 31 inches from ceiling. I like that I can scatter the glass globes for kind of a random look. We had considered possibly doing one of these wagon wheel lights…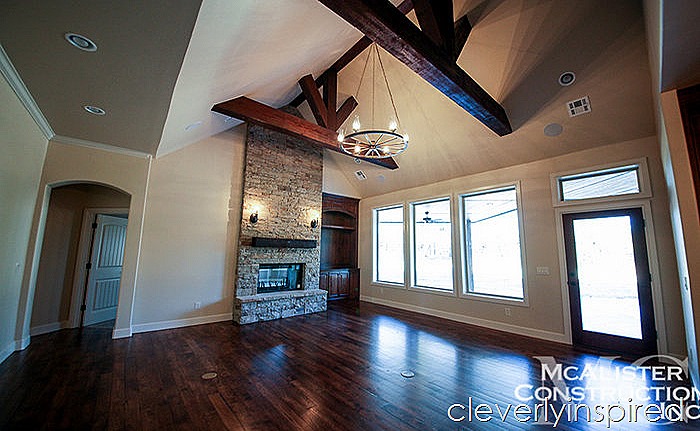 ….but when I got to thinking about it I thought it may be too matchy-matchy considering I have a barn door table and horseshoes on my wall:) "Everybody ready for a barn yard dance…grab  your partner, two by two…."….moving on….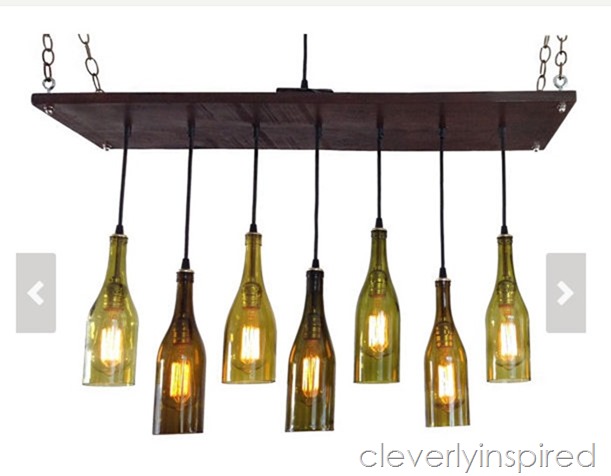 The other one I almost bought was this uber cool Wine Bottle Chandelier. I was really almost set on it until I realized the wattage was a little bit too dim for the space. However, this seller on etsy loves to do custom pieces….and they are really great to work with….it may be a nice addition to a bar someday:) One thing that I'm learning with really tall 11 foot ceilings…. the light does not reach the ground quite as easily so you really do have to consider how much wattage you are needing. I don't think that this wine bottle fixture would have made quite as much of a statement because of the tall ceilings and the dim light. My thinking with a rectangular shape was that the light was a little bit more spread out on the ceiling. To do a round fixture in this room I would have had to get at least 30-36 inches in diameter which drives the price sky high. I do love some of these though….and the prices on them are not bad….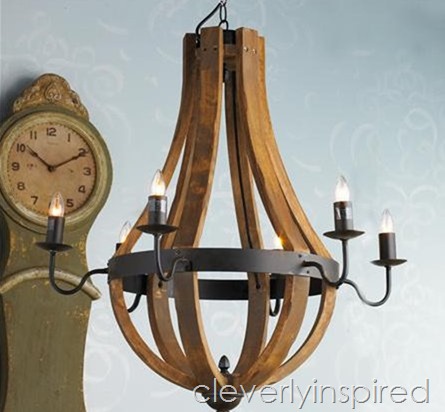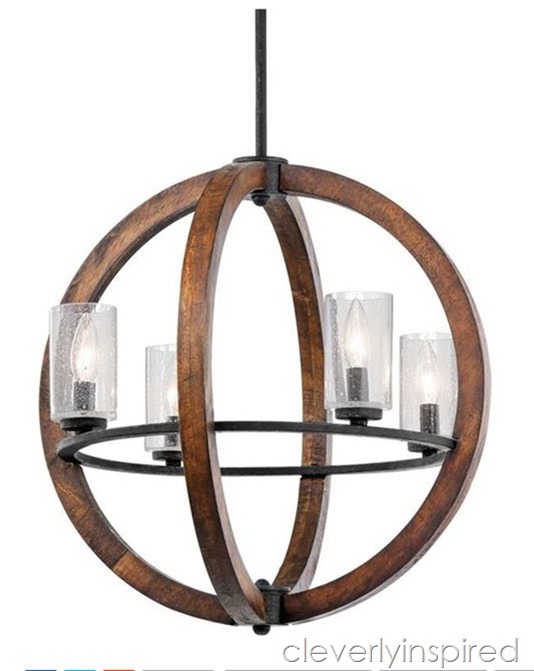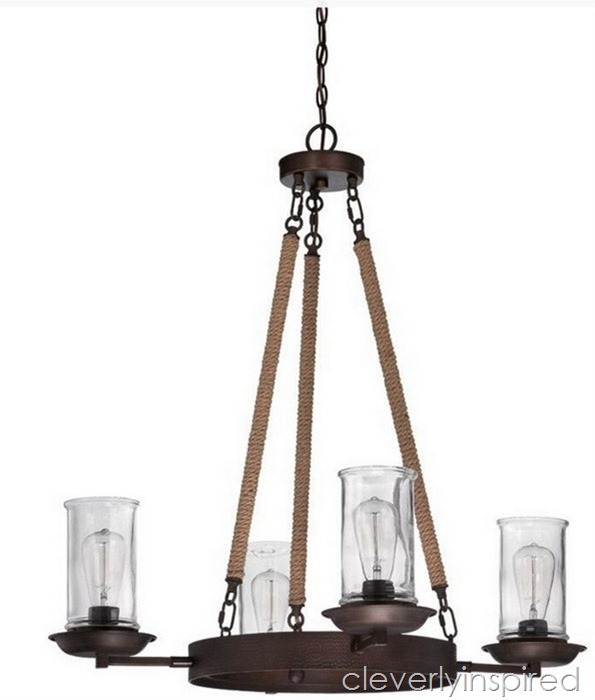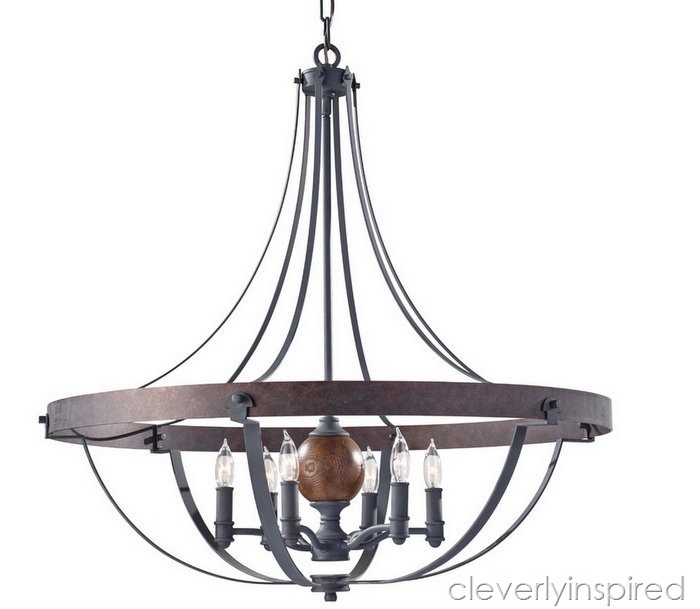 Just changing out a light fixture can jump start you on to a whole new look for a room. It's something to consider and many times if you don't have a hardwire into place a licensed electrician can sometimes fish it through the ceiling and place one where you like. Its just something that you should consider when you're looking at updating a space.
Have a great weekend friends stay warm!!