Hey yall! I have been doing a bunch of design work lately….but haven't had the chance to share any with you. I get a lot of questions about boy/girl bathrooms…so I thought I would pop in and share this idea today. The owners of this home actually have 3 boys…but I think this design would work for lots of families. Hope you find a few ideas to use in your home:)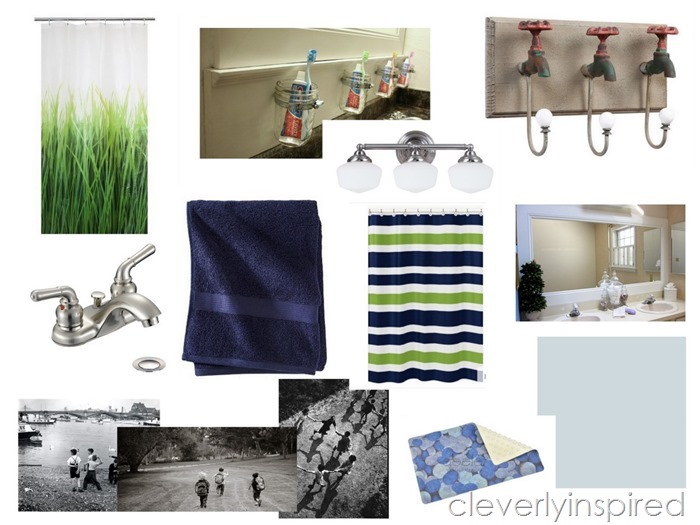 Just to give you a little idea of the current bathroom….It is a typical one vanity bathroom….about 11 years old. It needs a good paint job…and a few other cosmetic updates and a couple diy projects and it will be looking good as new:)
I started with this inspiring grassy shower curtain. My design centered around the thoughts of "outdoors". I selected another striped curtain too so that the homeowner had a few choices.
The color I suggested for the wall is a pale blue called Hinting Blue by Sherwin Williams.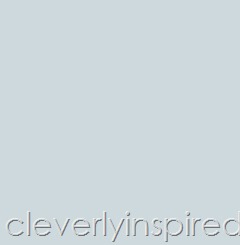 I loved this unique hook made with old faucet pieces. Found it here….but you could probably DIY this too.
A new faucet does wonders for an older sink. This one was a value at just $40. Great weekend project:)
The mason jar tutorial is all the rage on pinterest. I found this pic on LollyJane. A great way to keep the kiddos brushes separate and off the sink!
I suggested a set of 3 black and white photos of the kids playing outside. Frame and mat them in all white and they are a mini gallery in the bathroom.
For a worn out mirror that will not come off the wall I suggested a trim built around the existing mirror to update it.
Along with the new faucet, I suggested a new light. It will immediately update this room…for not a lot of cash.
This fun and funky bath mat is a bit of whimsy and playfulness to this kids bath.
I think Navy towels will be perfect with the shower curtain and wall color.
Just a few small tweeks with a bit of cash…this room will be looking smart in no time.
Do you need help getting a space lookin good? I would love to help. See the design services page for more info!
xo