Just popping in to share this sweet little craft for spring break week:)
With the winter that we have had….these may be the only flowers in bloom this spring. I shared this a long time ago on another blog…but I haven't shared it here yet. This would be great spring break craft to whip up with the kids…and the cost is almost free! Instead of newspaper…you could use some pretty scrapbook paper and mix it up a bit for a little punch of color—bonus…it doesn't require any watering;) Which means it is impossible for me to kill this flowering plant!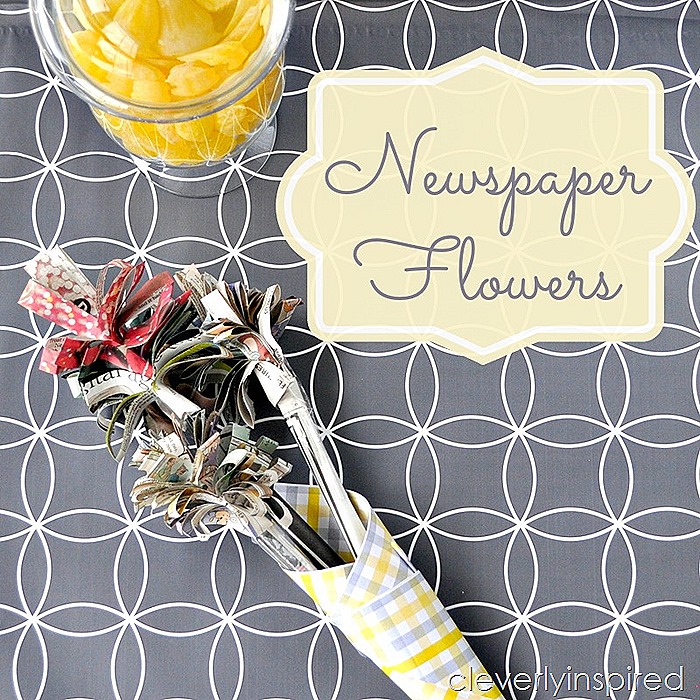 How to:
Create a stem by cutting one piece of newspaper in half. Roll it up tightly and tape.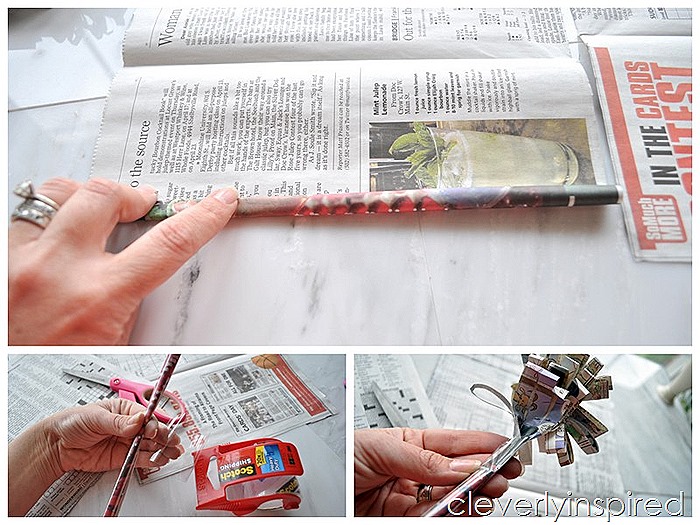 Then you are ready to make your flower. Cut a 4 inch strip of newspaper and then fold in half lengthwise (should be 2 inches wide)

On the folded side, cut a large slit every 1/4 inch of so, creating a fringe effect.

Roll up the uncut side of newspaper and staple at the end.

Gently pull the fridges apart to poof out the flower.

Tape on your stem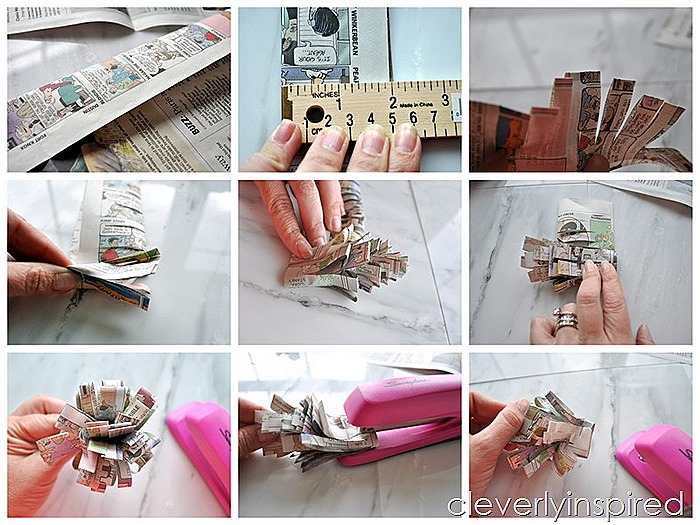 Make a whole bouquet and deliver them to friends!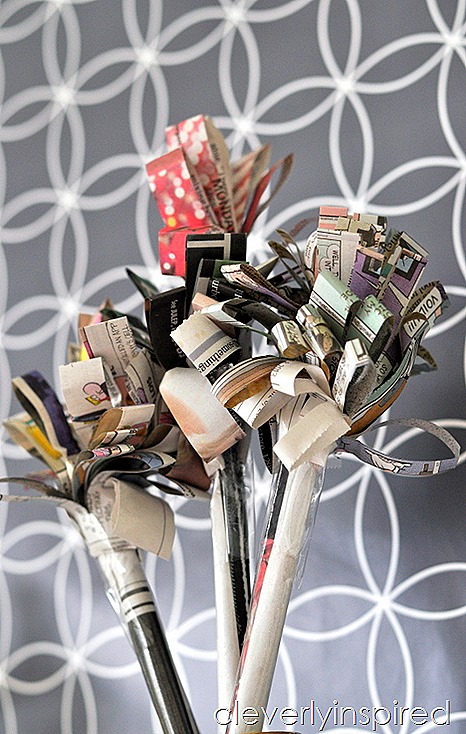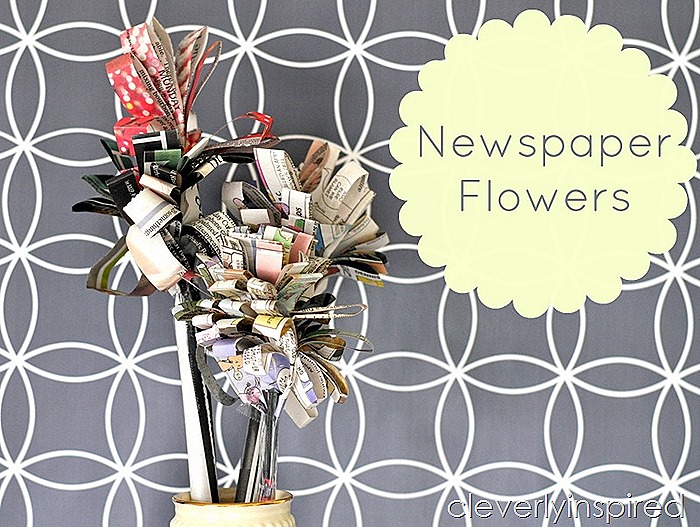 Easy enough right?!?!
xo