I have told you of my love for the University of Dayton before…..and if you have followed any of the NCAA tournament this year (can you believe it?!?!?!)…you can see why I love UD so much. It is where I grew up. I left home…traveled 7 hours south…with only one friend from high school by my side (ok…my brother was also there…he was two years ahead of me…) I knew I would be happy there. You can't help but be happy at UD.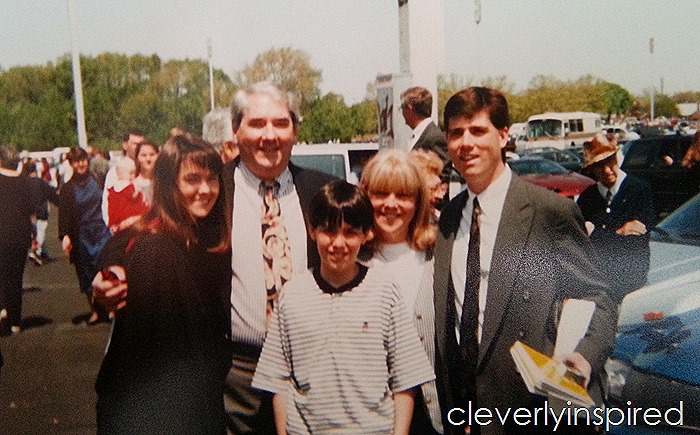 Once a Flyer, Always a Flyer. You walk that campus on any given afternoon and you feel it. Teachers holding class on the lawn on a beautiful spring day…couples holding hands on their way to get lunch…girls and guys all hanging out in between classes throwing Frisbees….15 Freshman walking down to the "Ghetto" on their first weekend in college….front porches that make it easy to find out what's going on and where…going to 10:00 Mass on Sunday night at the Chapel…. It is a place that I will always treasure. The friends I made there…are lifelong. The boy I met there 22 years ago became my best friend & husband. There really is no place like it on earth.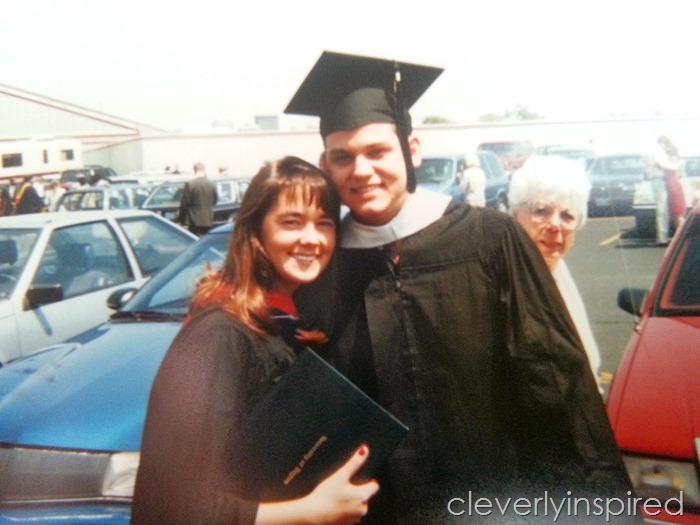 It isn't just that we know how to have a good time…because we certainly do…it is that we take care of each other. Folks aren't jealous of our deep bench basketball…(ok, maybe they are a little)….what they are envious of is all the spirit that we have. Our entire student body (13,000 of them) packed the in the Ghetto (student neighborhood) on Thursday night… "Let's GO FLYERS!!!" They chanted…you cannot help but start chanting to yourself as you watch on your computer from home and you certainly can't help but smile at the scene. See…now you're happy too;)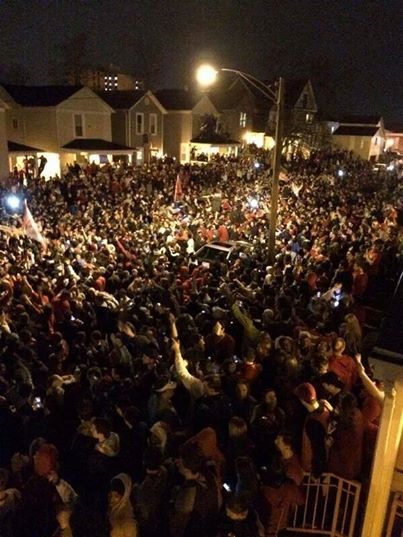 Dayton will always be basketball (along with being a top tier Catholic University)….but what will always trump basketball is the community that makes us THE University of Dayton. It is why these past few weeks….we are all Flyers….and that is cool with us. We just want to let you know…bring your own cup and meet us on the porch:)

We build a community…with every incoming class. And when we graduate….we look back and think…Once a Flyer, Always a Flyer. #weareUD
Go Dayton Flyers!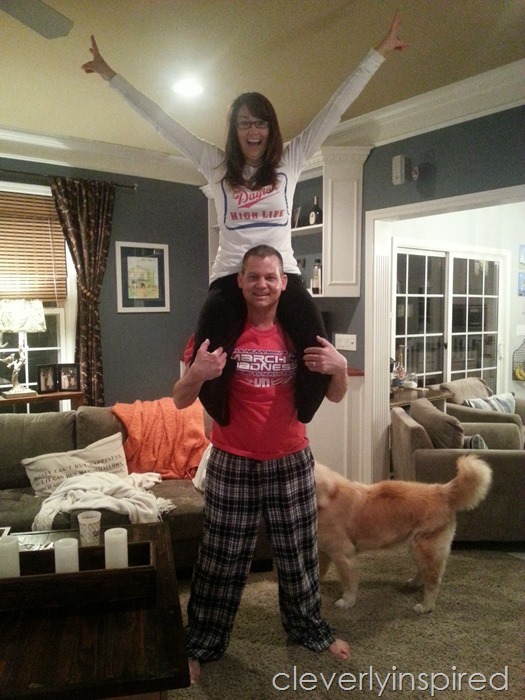 Let's go eat some gator:)
PS…thanks for the love on yesterday's post:) Yall are seriously the greatest…