Hi all! Hope your weekend was filled with fun. We tidied up a few things around the house so that we can enjoy our last few weekends of the summer at the lake. Hard to believe it is already mid August! School is underway here…and I wanted to share a little tip to help keep organized. It may only pertain to middle school kids….but something you can keep in the back of your mind if your kiddos are younger.
This is really just something that has worked really well for us…and I thought I would pass it along. I am always on the lookout for a good tip for organizing schoolwork. Our middle school requires standard composition notebooks for every class. To lessen the confusion we used different colored tapes to correspond with the different color of folders. Red folder…red tape notebook= Science….Green folder…green tape on notebook= Social Studies….etc.….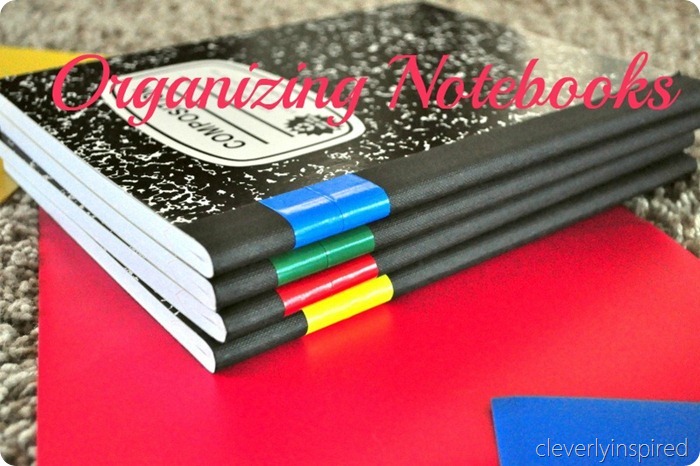 It is a visual way to grab the correct things for the class…and also be sure the items come home together.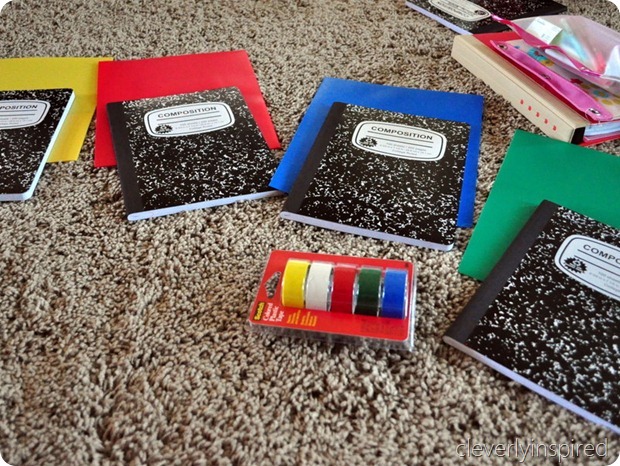 A package of colored scotch tape is all you need…..just place some on the binder of the notebook.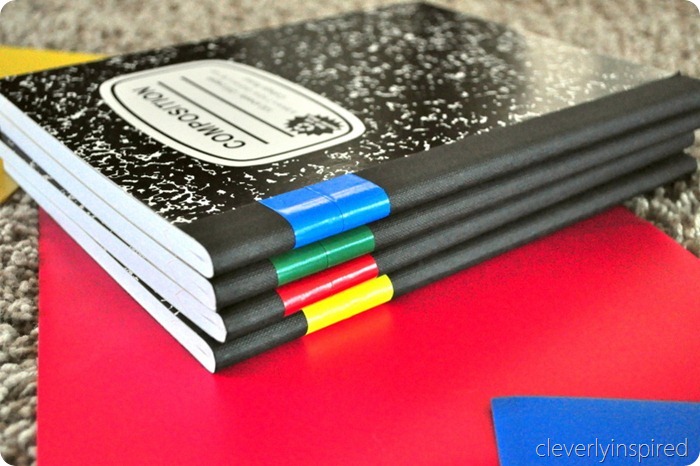 How about you…..do you have any fabulous ways to keep organized this school year??? Do tell!!