I am sorry I am a woman of few words lately! The end of the school year always seems like Christmas time….so much to get done in a little amount of time. Plus…with moving…it seems there is not enough hours in the day! But I have stuff to share with you…it is just hard finding the time to write about it! Hoping it calms down soon…and lazy summer days are ahead of me:)
Boxwood wreaths are expensive. Why are they so much more than any other kind of wreath?? #thingsIponder  Anywho, I set out to make one that was pleasing but on a dime:) Using grapevine wreaths that I already had on hand….I was able to create a couple of wreaths for not a lot of cash.
These will keep nice all year long…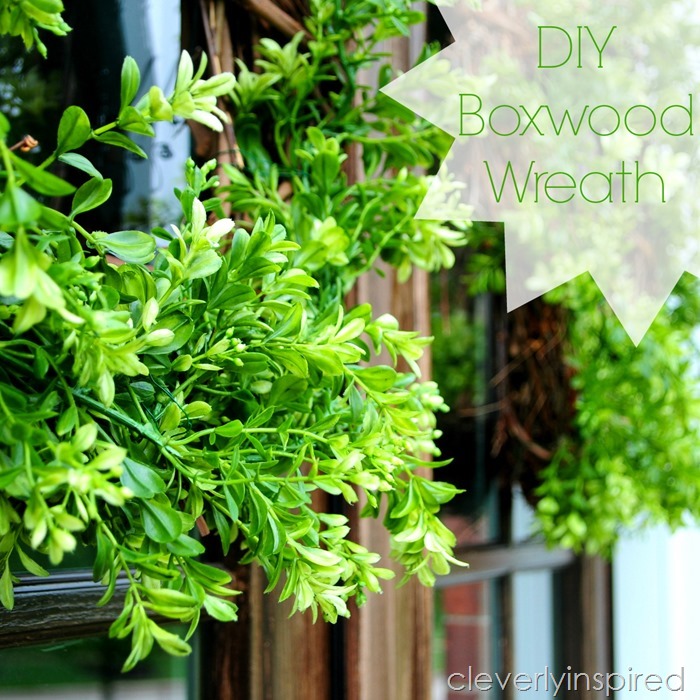 Really….these wreaths couldn't be easier! Here are the supplies you will need:
2 grapevine wreaths (24 inches)

2 6 foot length of boxwood garland (found mine at Michael's)

green floral wire

wire cutter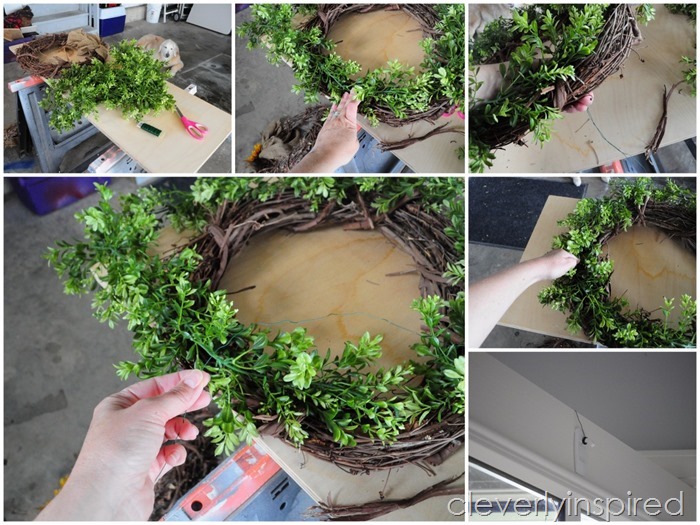 Place the garland on top of the wreath and arrange it so it covers the wreath nicely.

Using pieces of wire….secure the garland to the wreath about every 10 inches or so.

(I secured mine by wrapping it around the front and twisting it on the back)

Hang your wreath! (a little trick to hanging a wreath on a glass door is to use wire and on the inside of the door hand a command hook upside down…loop the wire on to hold the wreath)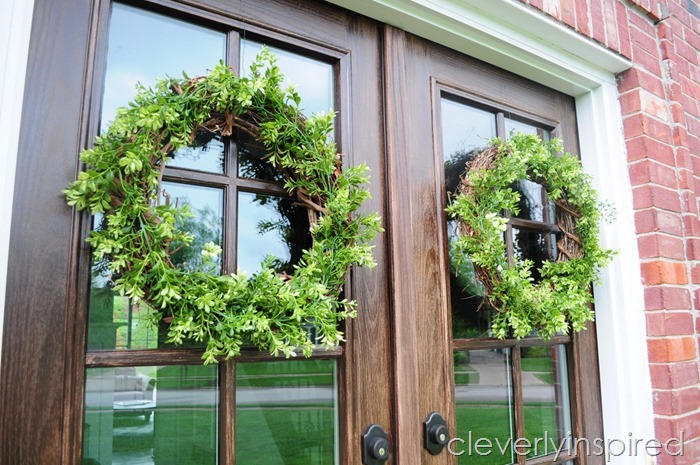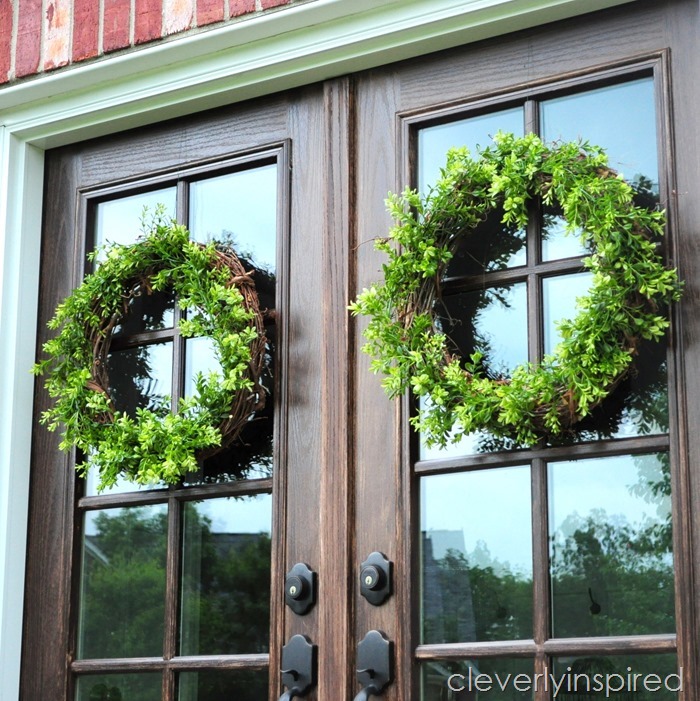 That's it! Easy right?!?!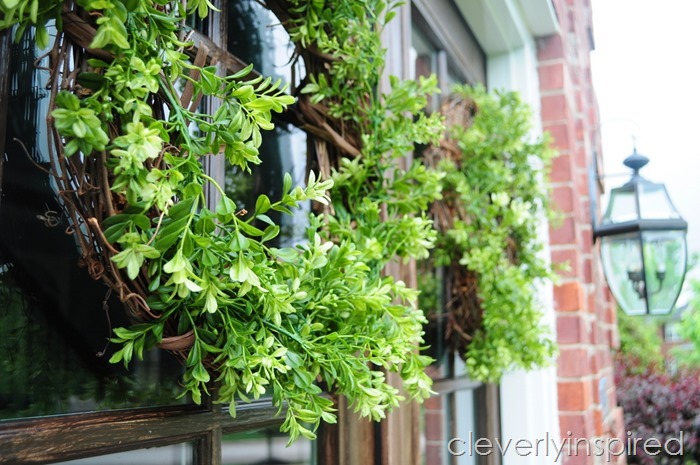 Go make some for your doors this weekend:)
xo
Tracie