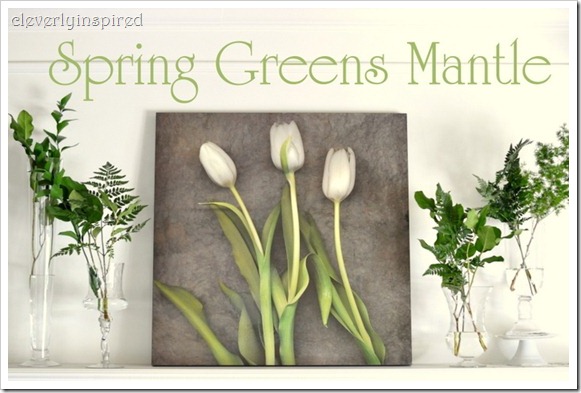 Oh my has our weather been fabulous! It is like we just passed right by winter this year. Wondering what that means for our summer?!?! I am hoping it doesn't get too hot too soon…I love springtime.
I wanted a cheap and easy spring update for the mantle. This is something we can all do. Seriously easy. No excuses people!!
I did have this large picture. I bought it at TJ's a long time ago. My ode to my most favorite flower in the world. Aren't tulips happy? I love them so. It is a graphic print and large and I think the colors are a nice punch against the white wall and mantle.
If you don't have a print…this mantle scape would look just as pretty with just the vases and greens…simple and elegant…and so springy.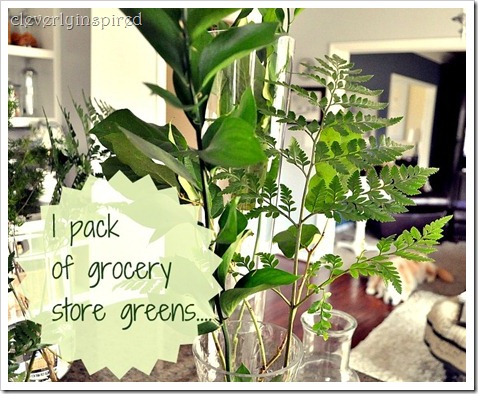 I went to Kroger for some groceries and saw these lovely spring greens. One pack for $6. Sold! I knew that I could fill up several glasses and vases with one pack. Love it!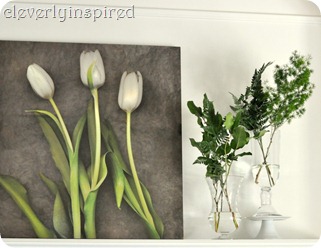 Then I went shopping in my house for any and all glass vases (you could also just use tall drinking glasses..so chic ;) Fill with a bit of water just to keep stems wet and have fun placing the stems in different vases. Experiment and just mix and match the different greens until you achieve a look that is pleasing to you. There isn't a right or wrong…just vary the heights (I used a cake stand for a vase to give a bit more height)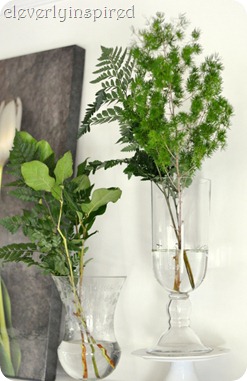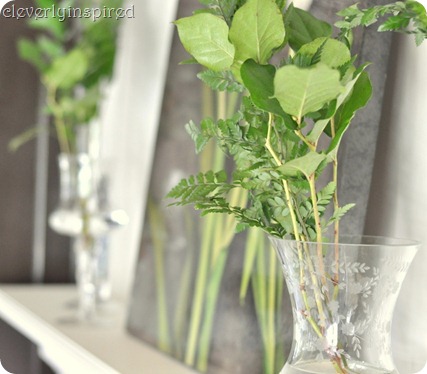 I enjoy a symmetrical look…so I balanced 2 vases, then the picture, then 2 more vases. You could weight one side with 3 vases and one on the other side…Again, play with it until you see something you like.
What do you have to lose right?!?! You only spent $6!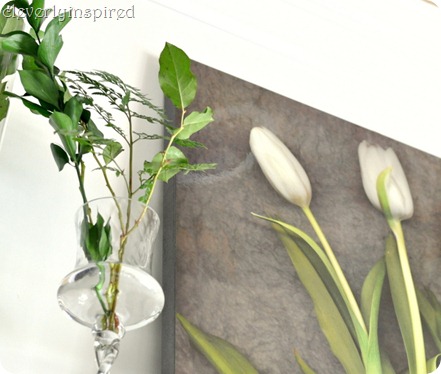 Winner of the Cutting Edge Stencil was announced this morning on Facebook…Number 16 Julie!!! Contact me at cleverlyinspired at gmail.com
Thanks!
Linking up at Layla's Spring Mantle Party