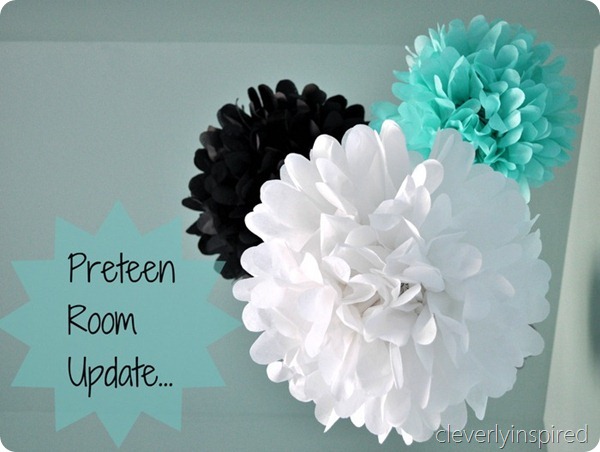 I know right….how cute are these pom poms! I wanted to show you a little update to the peanut's room before I take a small break (spring break that is ;) The room is really coming along so nicely. I love the color combo…grays, white, black and soft aqua….Here are a few things that have happened in the room so far….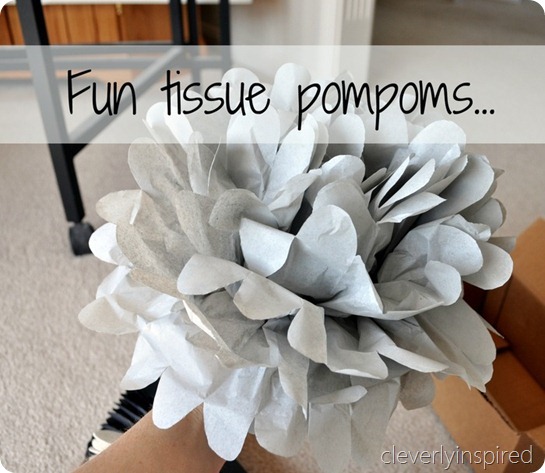 I found these amazing pompoms on etsy. The seller sends them folded up and all you have to do is unfold and poof! A pom pom! She even includes fishing line to hang it up with ! I bought a package of 4. They can be made in a rainbow of colors. Adorable!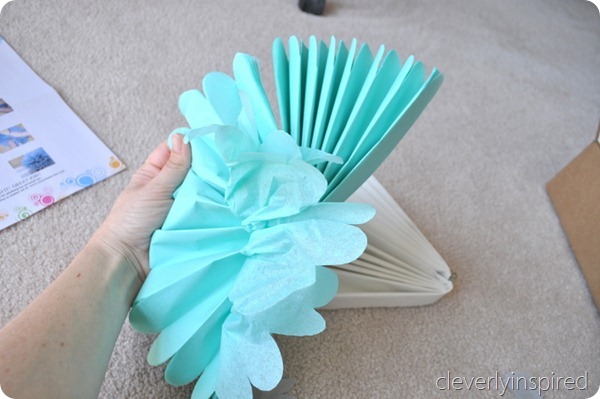 I found a great deal on this wood headboard ($25) and I painted it with chalkboard paint and edged it in metallic.
The coverlet is new too….I will show you how I made that with just 2 yards of fabric!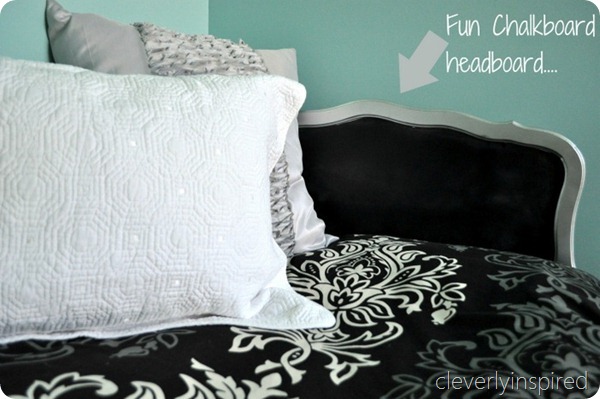 A little update to her dresser with some ribbon and oilcloth…and a little reading chair too….
And this corkboard/chalkboard…made from an outdated piece of art :)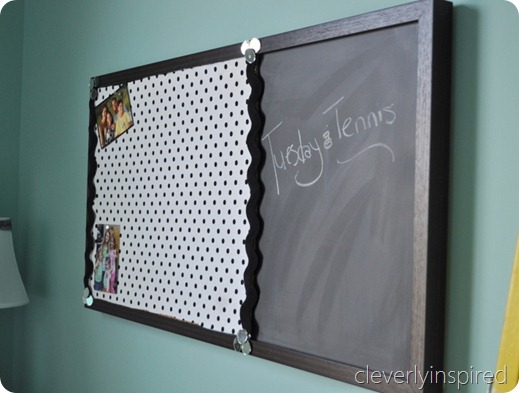 The super long drapes I found on Amazon are simply amazing…the picture doesn't due them justice….they are so chic and we love them!

Drapes on Amazon
It will all be done soon! Just finishing up a few final touches ;)