Let's just call this your magazine to summer time fun. I am teaming up with not one, not two….but 110 other bloggers to bring you a slew of summer time ideas that all center around red, white and blue! The web will be lit up today with patriotic goodness so be sure to pass this link along and spread around the summer cheer! Search the hashtag #ultimateredwhiteandblue on instagram and pinterest….you will not be short on inspiration for the season:)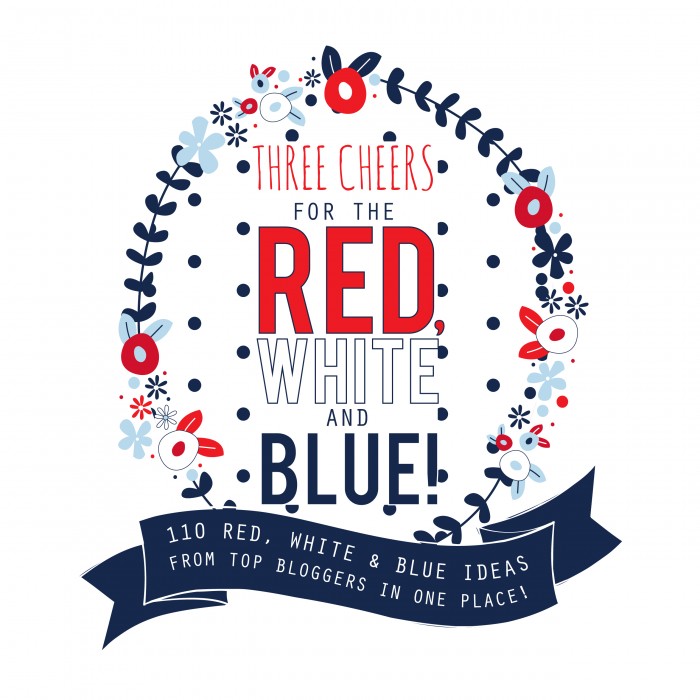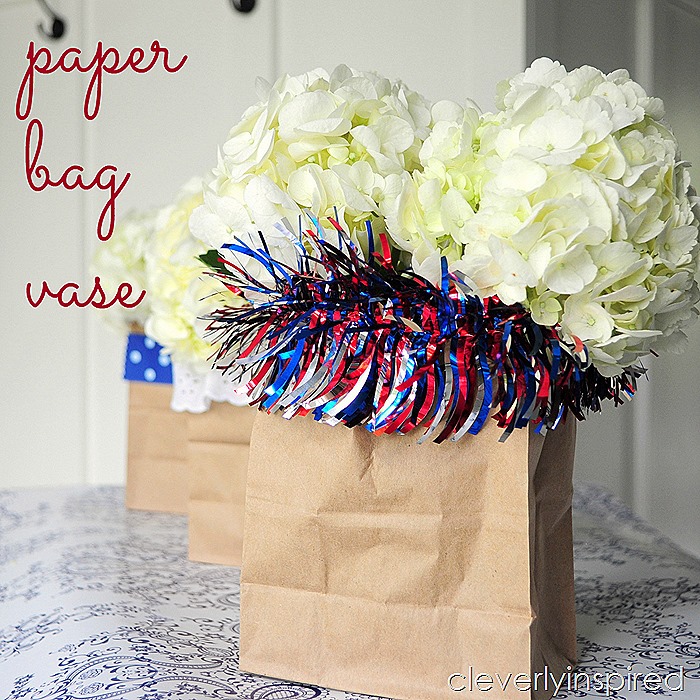 I thought it would be fun to use up some of my trimmings…I paired them up with an inexpensive brown paper bag…and voila instant party décor! I think if you made up a couple of these for a summertime cookout…they would look so cute lined up on a table. Buy one for each guest and you have a party favor too!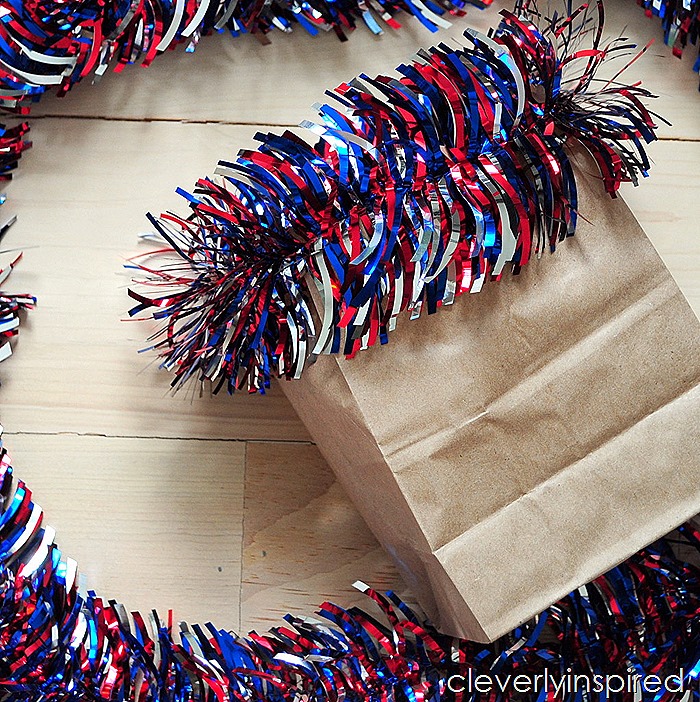 Here is what you will need:
pinking shears

hot glue

trimmings (I got sparkle trim at the dollar store, I had the other trims on hand)

brown paper bags

flowers of your choice

drinking glass to hold water & flowers in the bag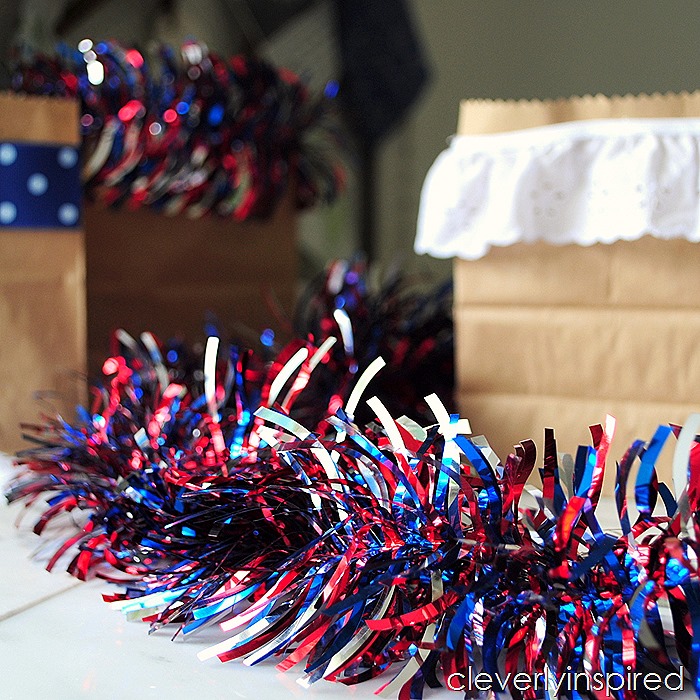 Cut about 4 inches off the top of the bag.
Using the hot glue…attach the trim.
Fill glass with water and flowers….done and done:)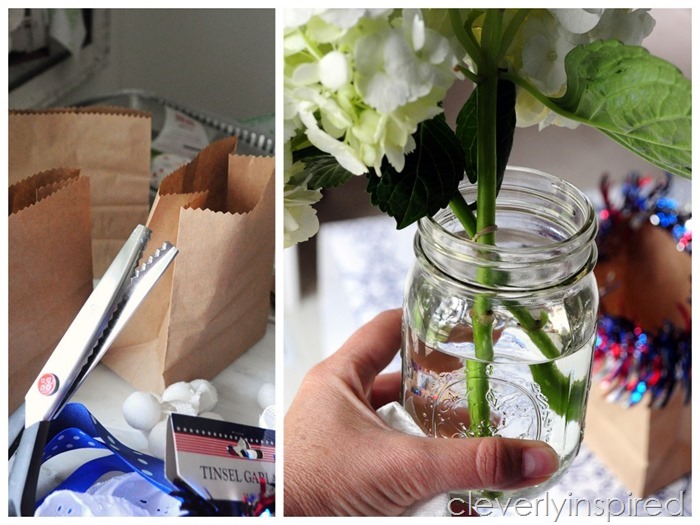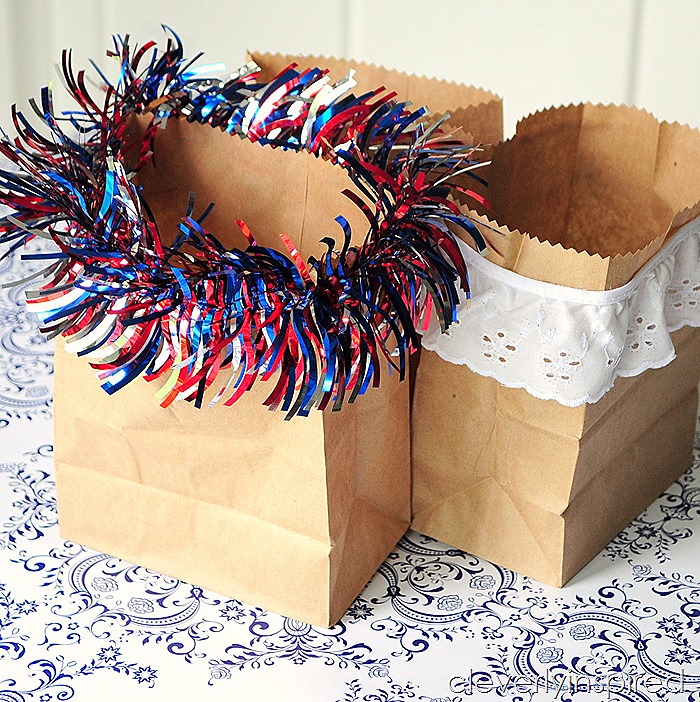 I think the eyelet is so sweet too….a bunch lined up on a picnic table…adorbs am I right?!?!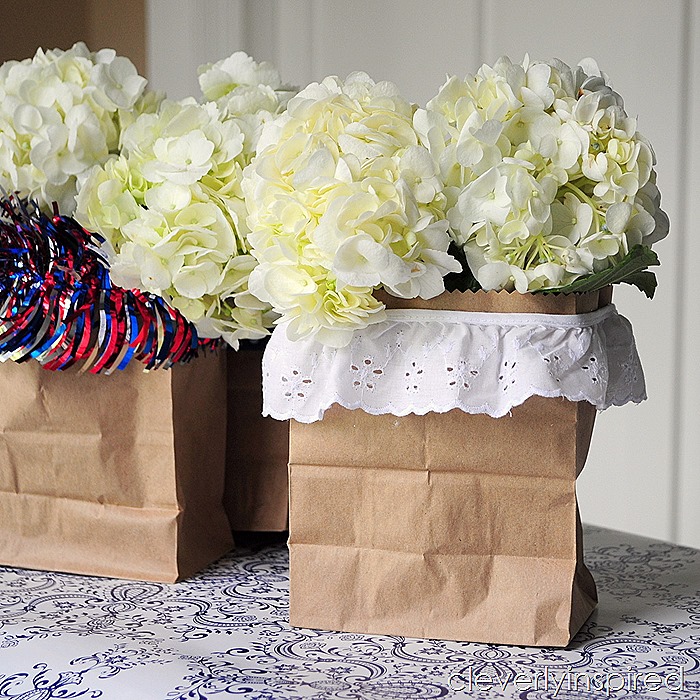 It is a great way to use up some left over trim too:)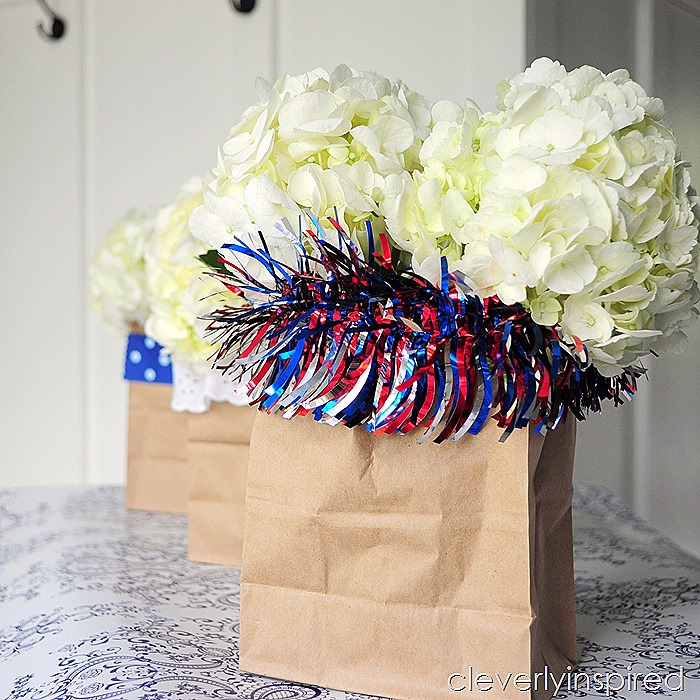 Be sure to search #ultimateredwhiteandblue throughout the day to see some fabulous inspiration for summer!
Follow The Cards We Drew's board Three Cheers for the Red White and Blue ULTIMATE Round Up of Patriotic Ideas from Top Bloggers! on Pinterest.