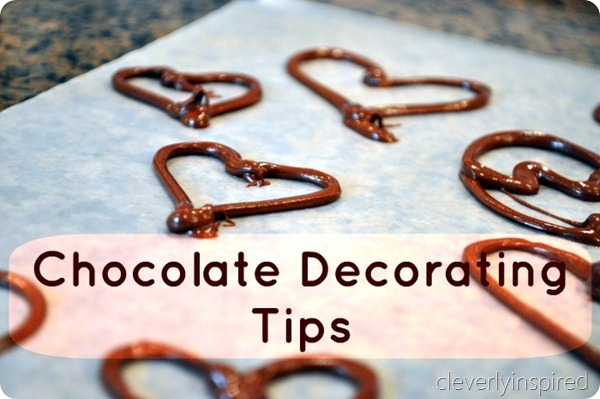 Mmmmm…chocolate..Who doesn't love a good post about the greatest of chocolate…am I right?!?! I thought I would share a quick and easy way to make your cupcakes and cakes…look a bit more special. I will be sharing with you all very soon and amazing cupcake I made recently…Vanilla Latte Cupcake…holla! Yes, very very yummo. I used some melted chocolate to decorate the top…and here is how I did it….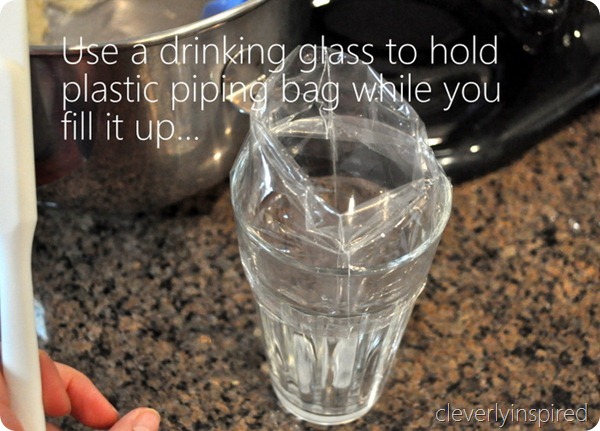 Using a drinking glass, place a piping bag (or heavy duty ziploc) in a tall drinking glass. This makes filling the bag with melted chocolate sooooo much easier (and prevents you from using colorful words while trying to fill the bag ;)
Melt chocolate chips in a glass bowl. Melt for one minute and stir…until melted. Don't over cook chocolate…or get even one little spec of water near it—-the chocolate will never be the same…it won't come back…you will just have to trash it and start over. It's a bit temperamental that way ;)
After it's melted, pour in bag and snip off a small little corner. You are ready to pipe!
Get out some wax paper and have some fun!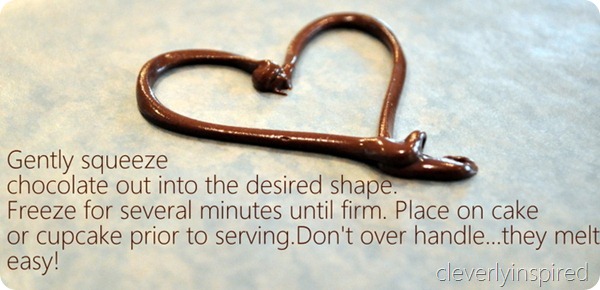 When you are finished with your designs, place the chocolates in the freezer to set.
When you are ready to use them, they will peel right off the wax paper.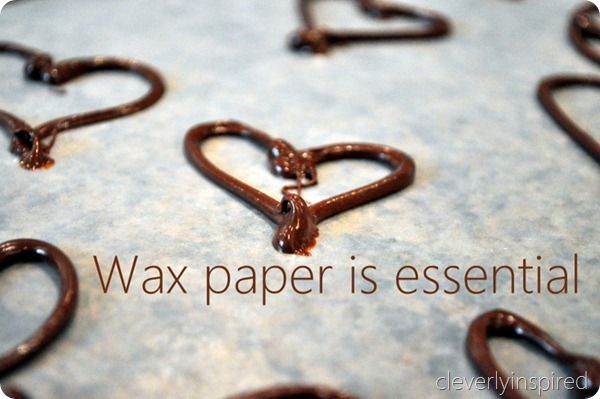 Use your imagination and go crazy ;)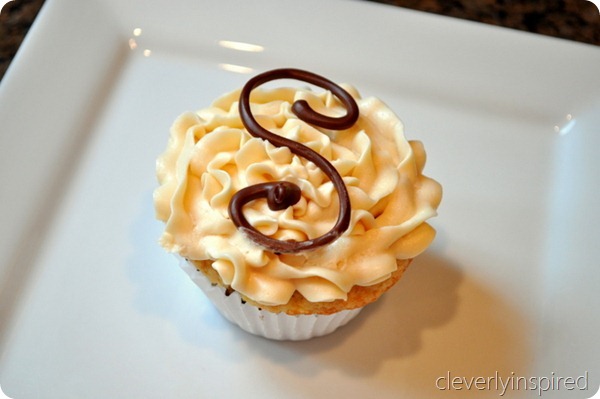 [shopeat_button]